Reading Time:
3
minutes
Canterbury in Kent retains a medieval ambiance. One can still imagine the awe pilgrims must have felt entering the city in ancient times. The cobbled streets and wooden houses have a spooky feel, so it's such a great haunted place to visit. Here are some of the top haunted sites in Canterbury.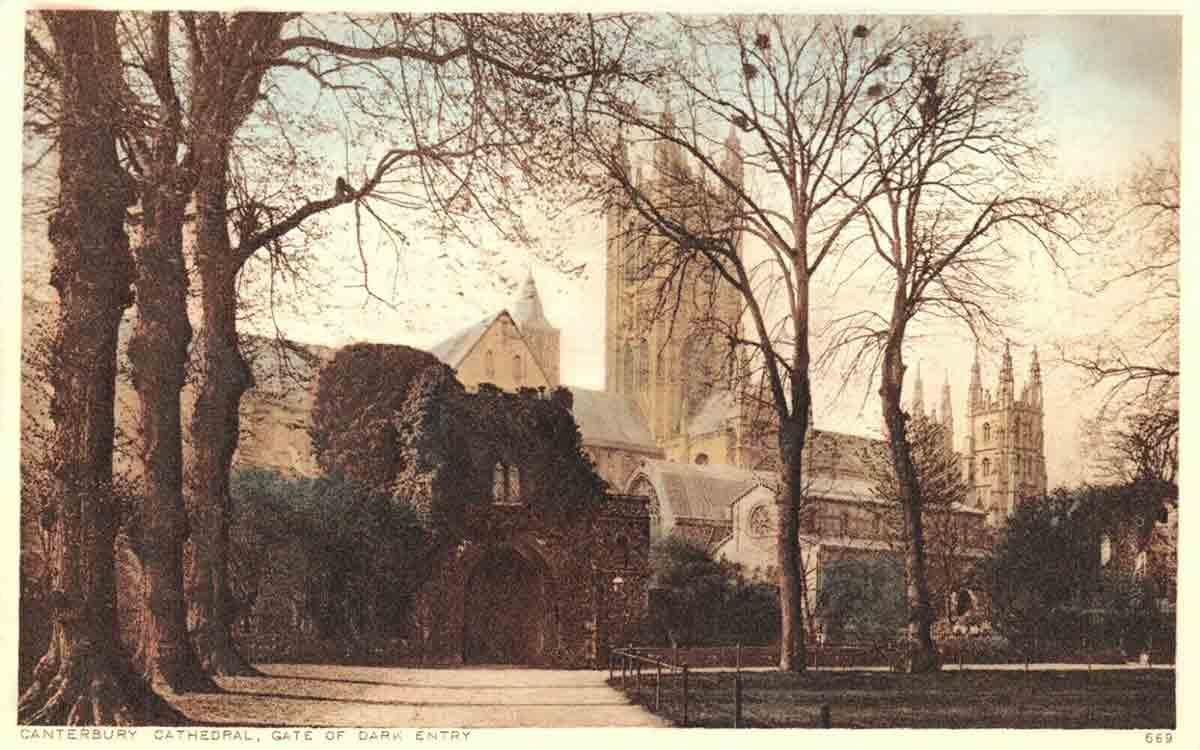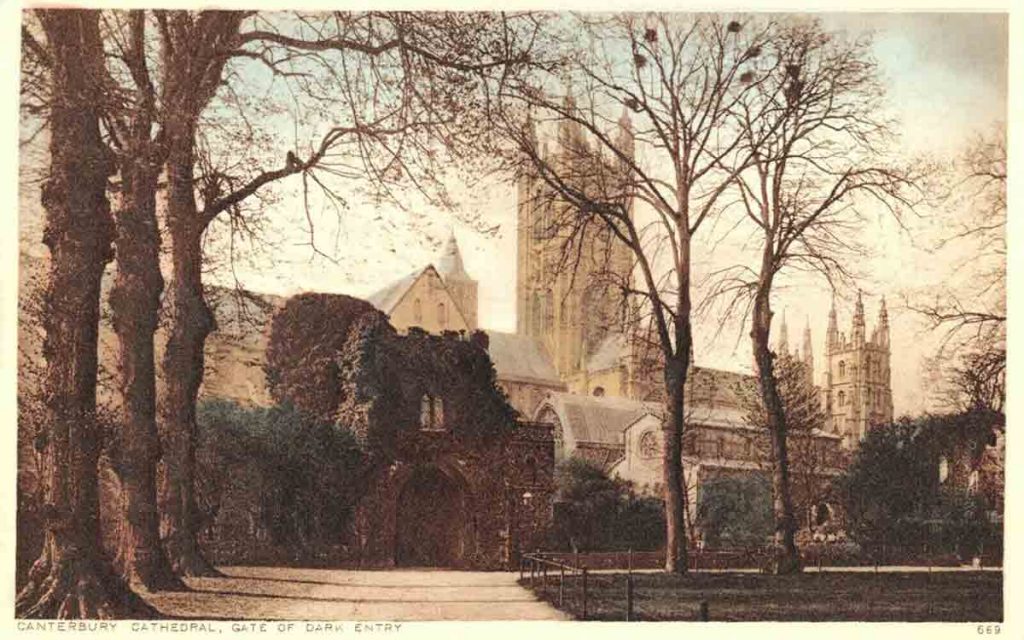 Canterbury Cathedral
This cathedral has stood in the city of Canterbury ever since the 12th century and tourists still flock to see where the former Archbishop of Canterbury, Thomas Becket, was murdered. 
However, it is not his ghost that is said to be the main phantom being in the area, but instead, it is believed to be the ghost of another former Archbishop, Simon Sudbury.
He was killed by a man named Wat Tyler in 1381 and it is said that he still haunts the Cathedral with his thick bearded pale face. It is somewhat interesting that his face is the most observed feature of his body by witnesses, especially since his body was buried without his head.
You would think he would show up as a headless ghost, which would probably make things even spookier, but his ghost does in fact have a head.
He has been seen moving around in a grey robe and haunting specific bedrooms in the tower.
Some people have even reported that the ghost tucked them in at night. Apart from the ghosts of the Archbishops, another well-reported ghost here is the ghost of Nell Cook who served as a priest at the cathedral.
She was sentenced to death and buried alive beneath a passage in Canterbury Cathedral known as the "Dark Entry" for poisoning her boss and his mistress after discovering their affair. 
The Dark Entry is believed to have been haunted ever since then, and anyone that sees her ghost is said to die not long after.
There have also been reported sightings of the ghost of a monk that is seen walking in the cloisters with a confused expression plastered across his face.
Bishop's Finger, St Dunstan Street
A woman named Ellen Blean was once a housekeeper in Canterbury. Unfortunately for her and eventually her husband, she caught him having an affair and went on to poison him and his mistress.
She disappeared from the city after this and after many years had passed, her body was seen within one of the walls in the inn's building.
It is said that her ghost now haunts the inn and the whole street that the inn resides.
Burgate, Canterbury
Some of the houses in Canterbury are said to be a bit peculiar, but one of them stands out a bit.
Back in the 1900s, a woman reported having seen the ghost of a monk wandering around her house in Burgate, Canterbury, with an unmistakable sad look on his face as well as a crooked arm which bent in a specific direction.
She went on to carry out some investigations within the house and found a skeleton buried with the arm in that same position.
She then went on to give the skeleton a proper Christian burial, and according to her, the next time she saw the ghost he no longer had that forlorn look on his face, but he looked rather joyous.
Doesn't change the fact that he's a ghost though!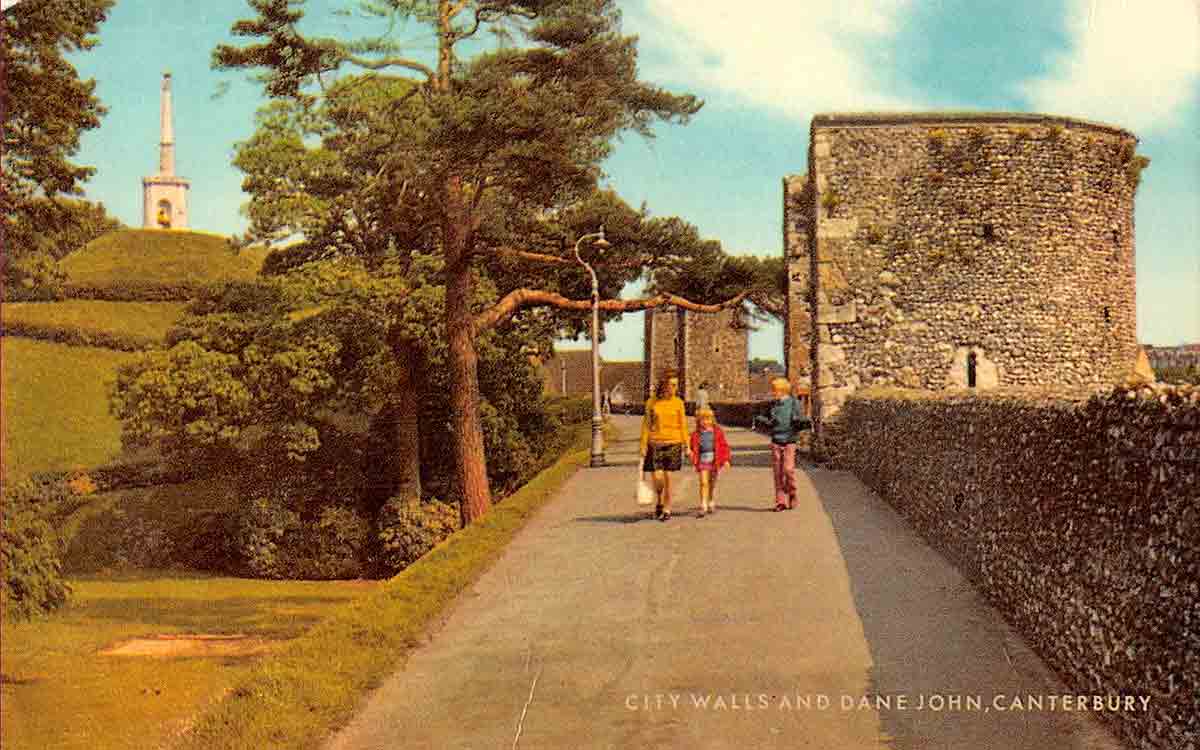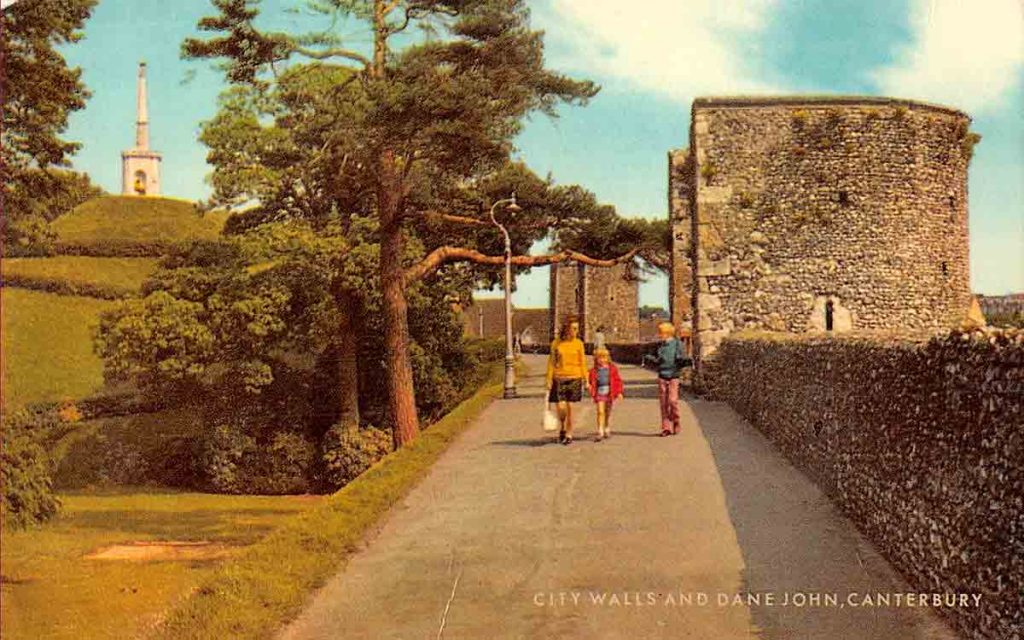 City Wall, Sadbury Tower
The story of the ghost started when a 60-year old man named Charles Denne discovered that he lived in the same house as a ghost.
One night, when he had retired to the bedroom, he heard a couple of knocks on the door even though he was completely alone in the house.
The door opened and a figure he described as quite human-like but with very old clothes, walked in.
The ghost then bowed a couple of times before vanishing into thin air.
He also said he regularly gets the feeling of someone else being in the room even though there isn't any and has even found himself tucked into bed by the ghost.
I wouldn't live in a house I knew was haunted for 20 years of my life, would you?
Have you seen a ghost in Canterbury? Tell us about it in the comments section below!