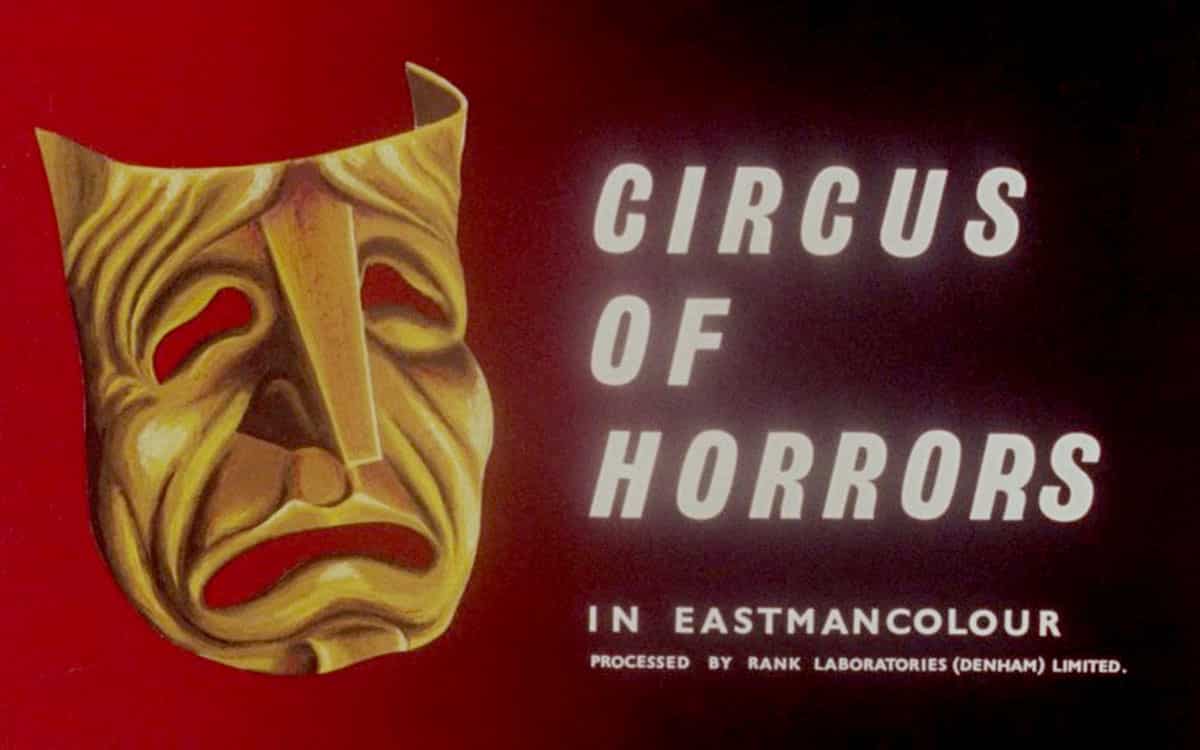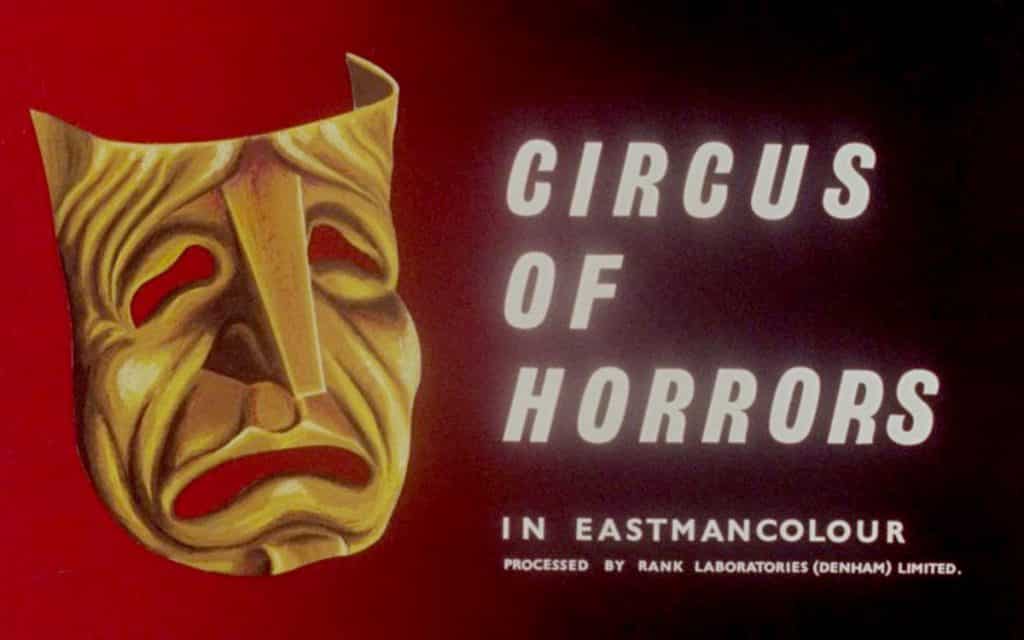 1960's Circus Of Horrors comes to Blu-ray just in time for Halloween, courtesy of StudioCanal. RICHARD PHILLIPS-JONES has been looking forward to this one…
Circus of Horrors 1960 Blu-Ray review
THE FILM: "Moody, dark and highly entertaining and charming…" So said Nia Jones when she reviewed Circus Of Horrors for Spooky Isles back in October 2013. I agree with those sentiments, and I couldn't get this new HD release out of the wrapper fast enough when it arrived.
Circus Of Horrors is one of a trio of films released by Anglo-Amalgamated across 1959-60, in-between Horrors Of The Black Museum (1959) and Peeping Tom (1960). Latterly dubbed "The Sadian Trilogy" (in David Pirie's "A Heritage Of Horror" in 1973), these films went beyond anything Hammer had done in terms of screen violence, and took advantage of a temporary loosening of censorship by the BBFC. A critical backlash (most vociferously in the case of Peeping Tom) would bring that party to an abrupt close, but that's a whole other tale in itself.
Back to the film at hand, and Circus Of Horrors tells the tale of a talented, if maverick plastic surgeon (Anton Diffring) who has to make a hasty exit after one of his operations goes tragically awry. Through a series of twists and turns, he eventually ends up hiding out as the head of a Circus (I kid you not), whose cast of performers consists largely of on-the-lam criminals the doctor has changed the features of and given sanctuary to.
Such shelter from the authorities is not without strings attached, and the doctor is very possessive of his troupe. Anyone seeking to break ranks is likely to meet a demise which still packs a punch after all these years, with some kills the average 80's slasher film would have been content with. Don't let its current 15-certificate fool you.
Circus Of Horrors packs enough into its first 40 minutes to fill the complete running time of most movies, but happily scurries along its rollercoaster ride for a rip-roaring 92 minutes. It's a top-tier Brit-horror of its time.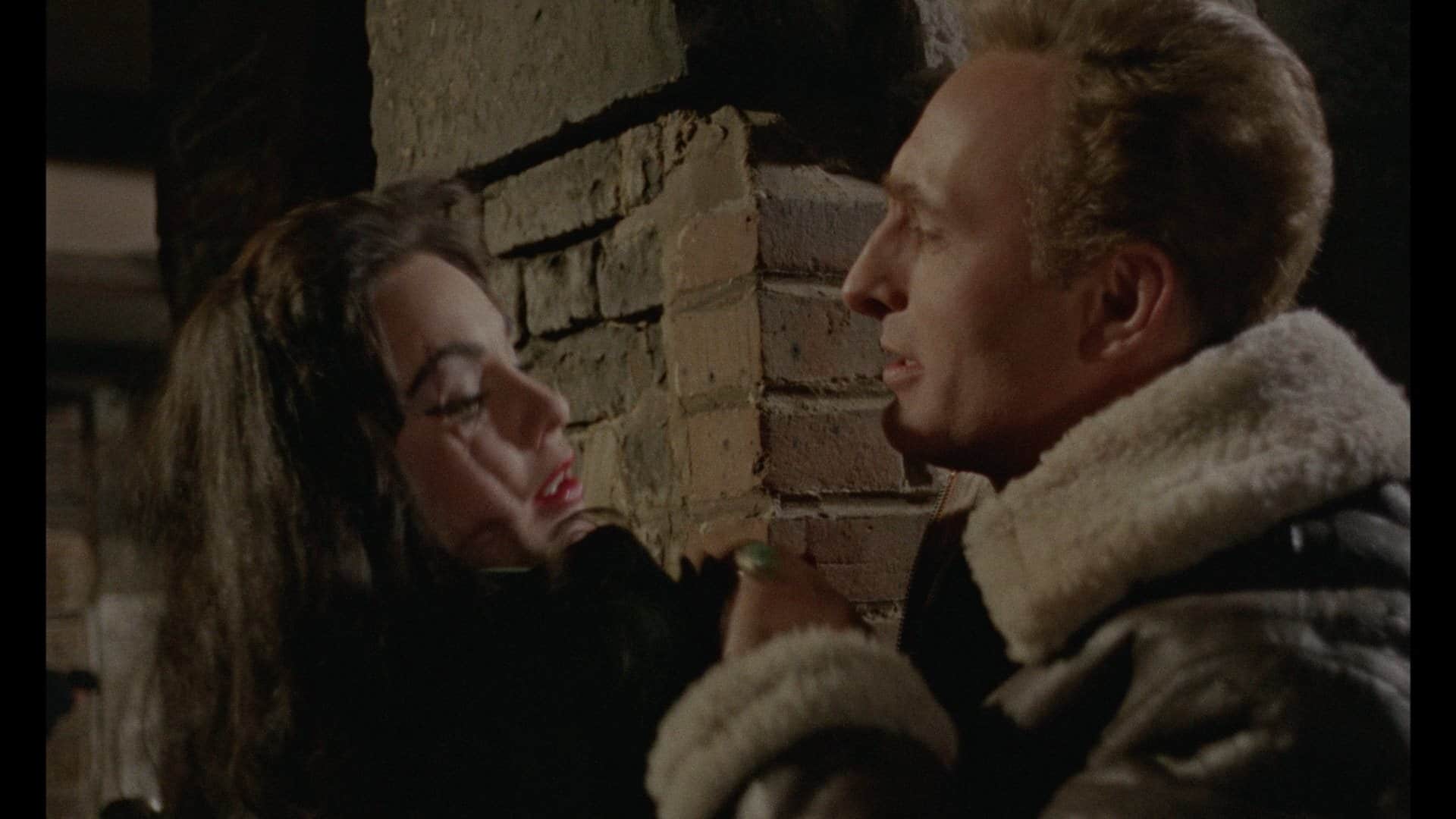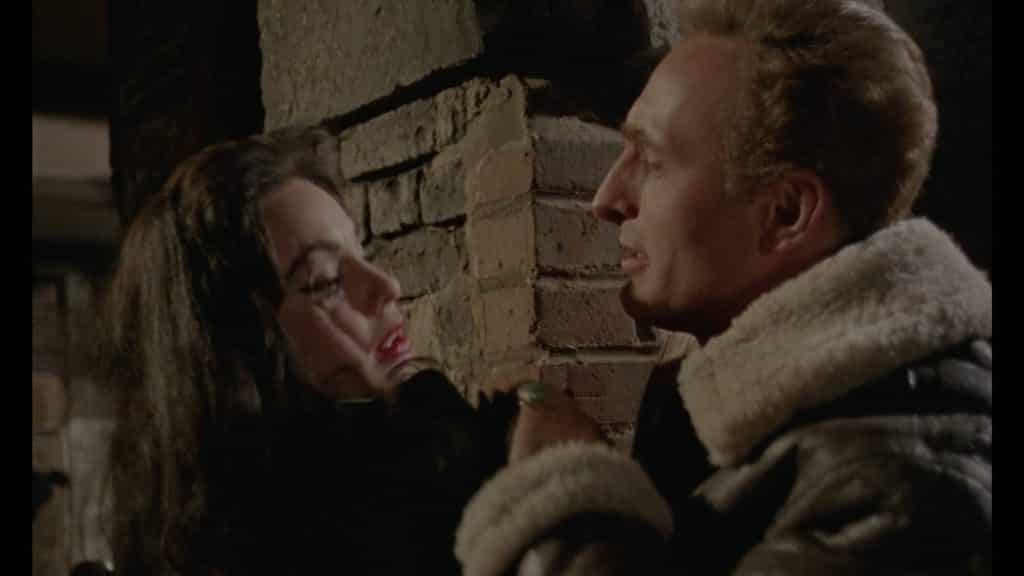 WHAT'S MISSING FROM PREVIOUS RELEASES?: The previous Anchor Bay DVD had some black and white TV spots which were an interesting period curio, along with an Anton Diffring bio, but their absence from the new release isn't exactly a deal breaker. The photo gallery on the new release is a different one to its predecessor, but is naturally in much higher definition. The same theatrical trailer appears on both releases.
EXTRAS INCLUDED: Along with those mentioned above, there's an interview with Kim Newman (does the man never sleep?), and an appreciation from Stuart Maconie.
HOW DOES IT LOOK?: Finally, Circus Of Horrors is presented in its correct 1.66:1 aspect ratio (previous releases had cropped it to 16:9 or worse, 4:3). It's in very pleasing shape for its vintage, scanned and restored for this release in 4K from its original camera negative.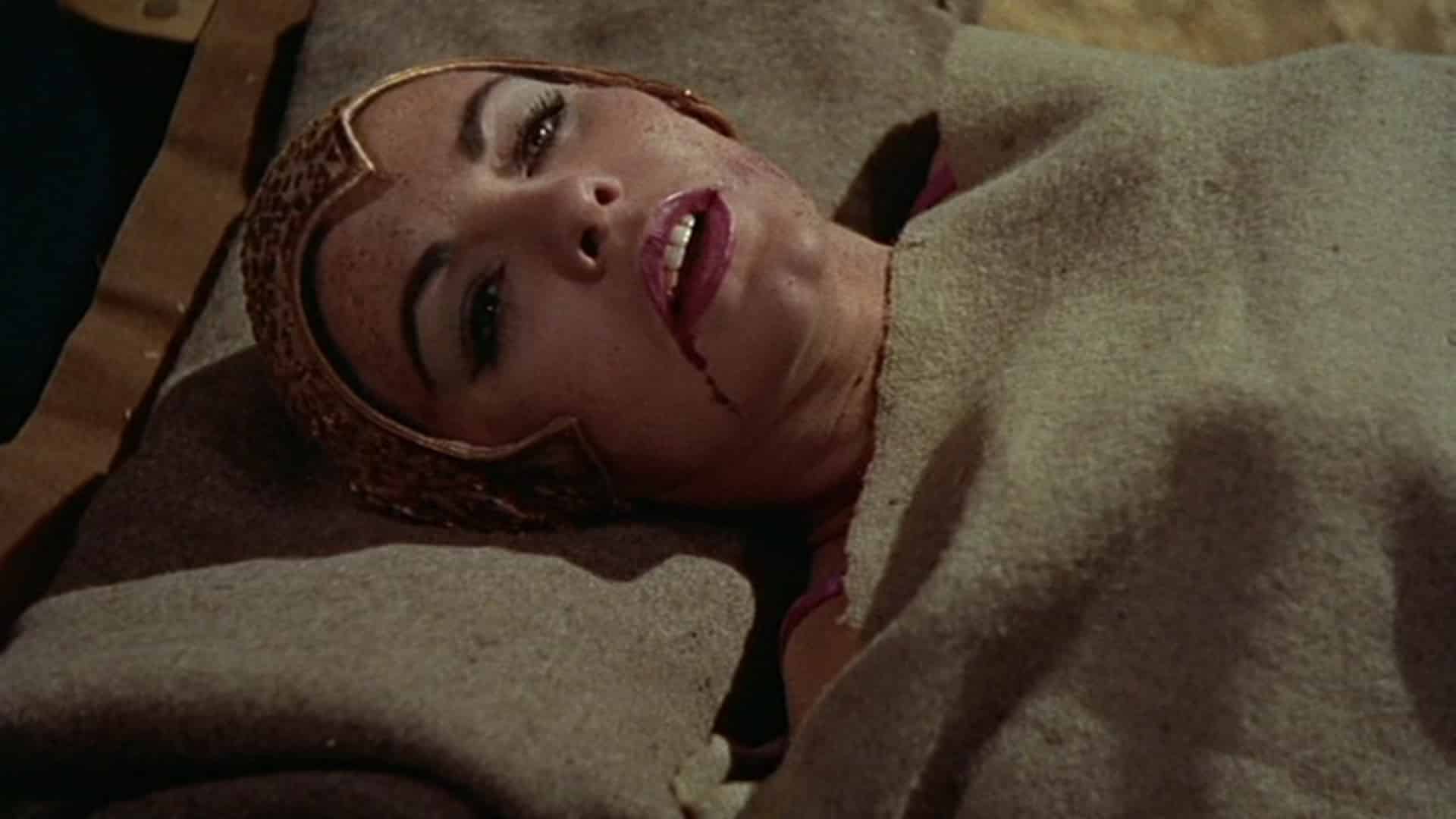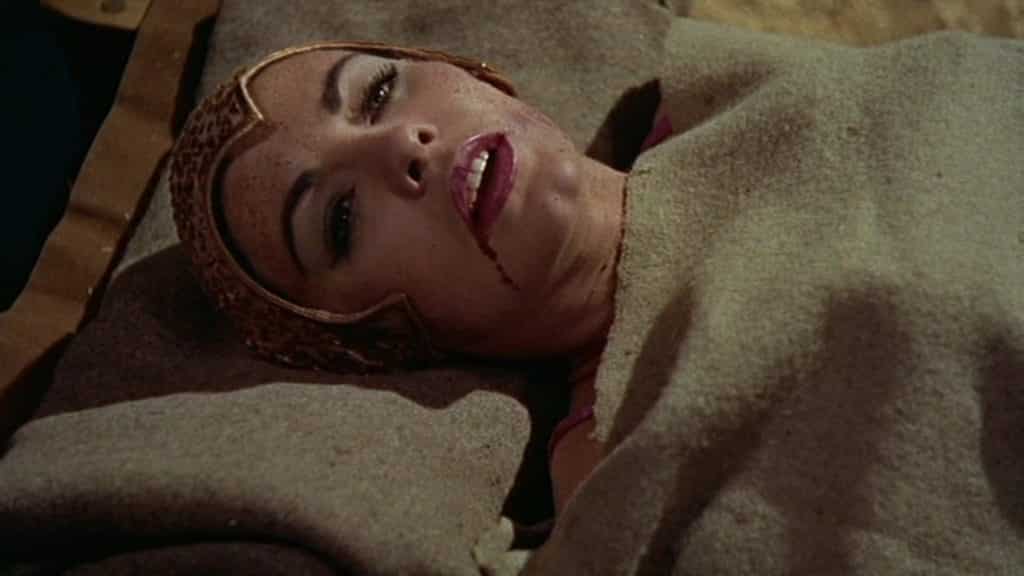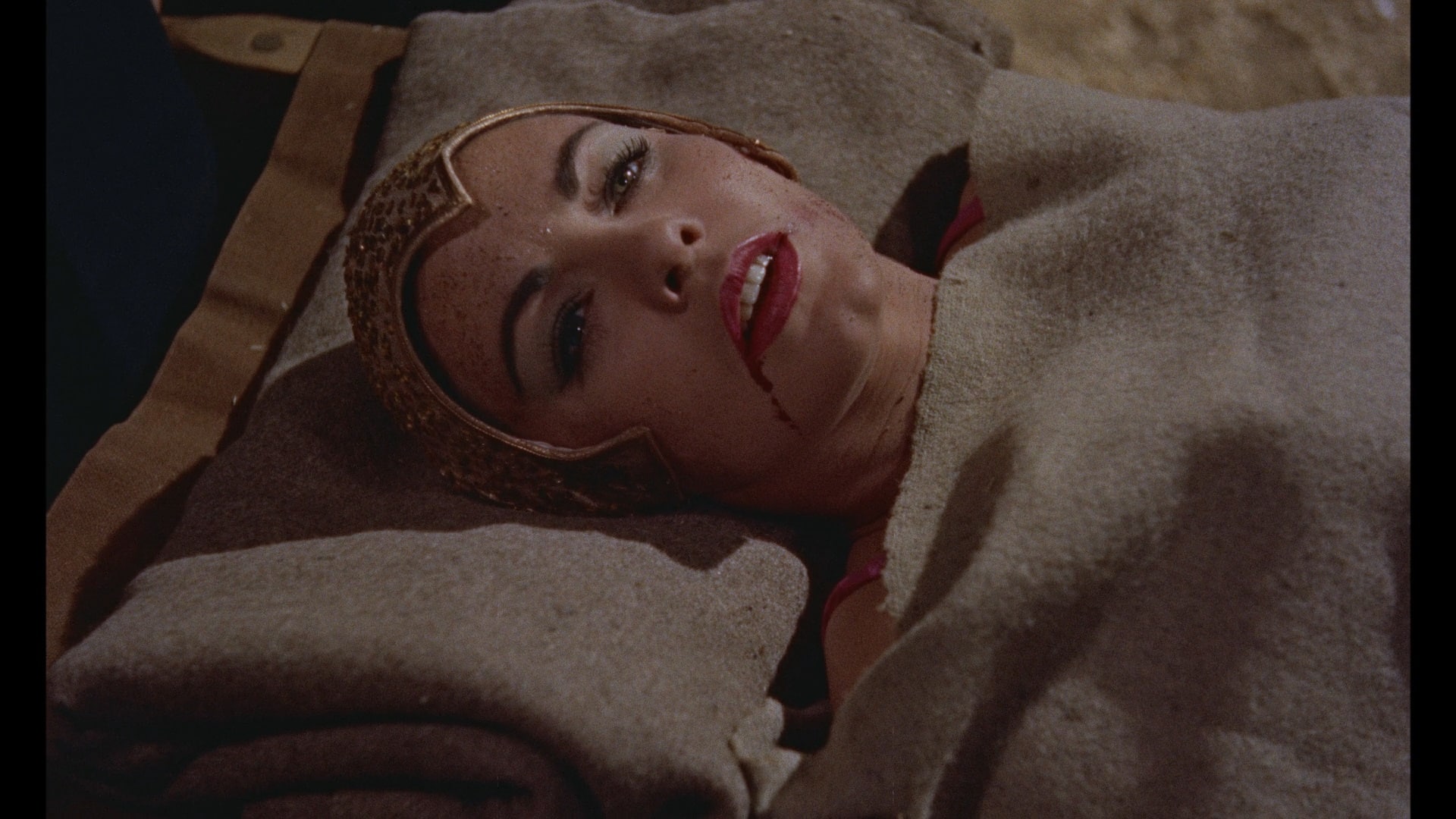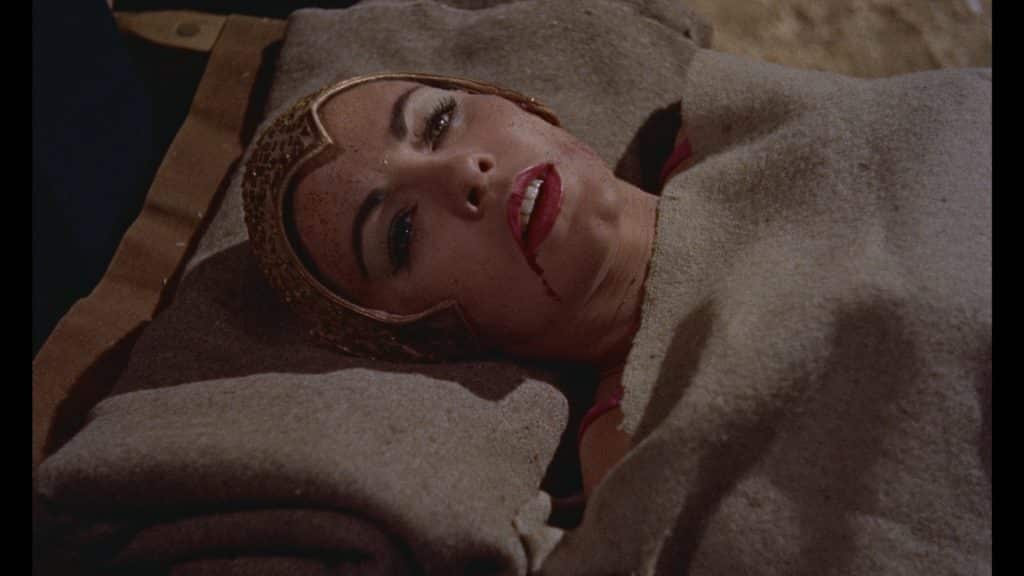 It's tempting to think that the blood-reds in these films were meant to be overly lurid, what with the saturated colours of later TV screenings and video/DVD releases, but the colour palette here is back where it was intended, with the new scan revealing forgotten layers of detail. (If you prefer that garish look, just crank up the colour setting on your TV, and you'll be back in 80's Friday-Night-Horror heaven).
SHOULD I GET THIS?: Oh yes – It's a real treat to see this important British horror film get the restoration it deserves, and it probably didn't look this good at your local picture house in 1960. Give yourself a present and get a copy.
Have you seen the new Circus of Horrors 1960 blu-ray release? Tell us what you think in the comments section below!