Reading Time:
3
minutes
CHRISTINE MILLER takes a look back at Most Haunted: The Clock House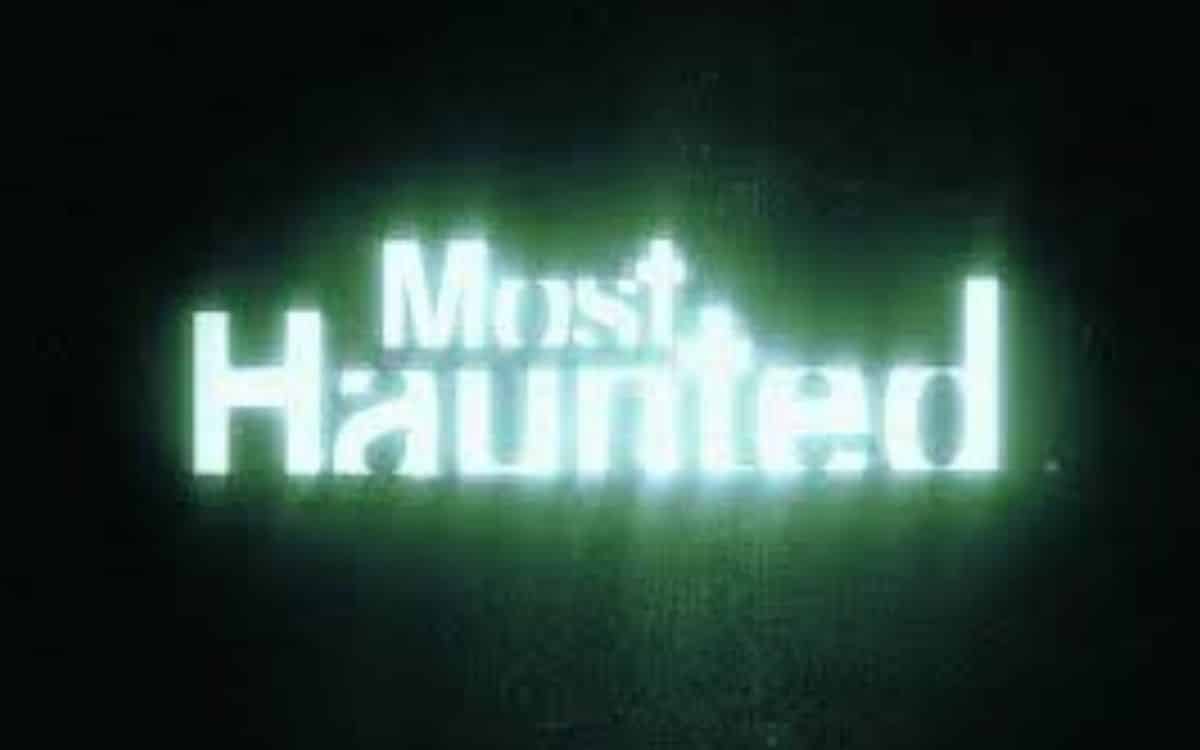 Episode Title: The Clock House
Location: Surrey Hills, Surrey
Series: 2 Episode Number: 26
Originally broadcast: 2003
Main Medium: Derek Acorah
Parapsychologists: Phil Whyman, Dr Matthew Smith & Dr Ciaran O'Keeffe
'All houses where men have lived and died, are haunted houses.'
The Clock House is a stunning old manor in the Surrey countryside, and so apparently haunted that the owner calls in the Most Haunted team to investigate.
Fred Batt is the current owner of the Clock House; regular Most Haunted viewers will recognise Fred as he appears in much later series as the show's resident Demonologist and is best known for scaring the bejesus out of the crew with his demonic incantations.
Built in the 12th century, and having over 900 years' worth of history, it is little surprise that Clock House claims to have so much paranormal activity.
Richard Felix explains that Fred's humongous dog, Freeway, is so scared that he refuses to move around the home, instead firmly preferring to reside in the kitchen area. He constantly growls at things that only he can see…
It is little wonder Freeway is so spooked, if the strange reported activity is anything to go by. Monks have been seen wandering the home, footsteps are heard, and doors open and close on their own.
The living room is by far the most haunted area of the house, with mists been witnessed as well as a ghostly knight being seen.
Richard Felix reminds us of Longfellow's famous words: 'all houses in which men have lived and died, are haunted houses.' And with that, the team are about to begin their investigation.  
Symbol of The Cross, and reincarnation
With medium Derek Acorah having arrived, the team begin a lit walkaround throughout the private residence.
While walking through a hallway, Derek psychically picks up on a symbol of a cross, which he says is very important to a benign spirit that walks these hallways. He is associated with the Knight's Templar.
There are another two resident spirits who Derek picks up on, both of which are monks. Both of which died naturally and are thoroughly good eggs, according to Derek. However, they like to make their presence known by opening and closing one particular door, which Fred Batt confirms as being true and having been witnessed by his rather unnerved builder.
Something particularly fascinating that Derek relays from the other side, is that the spirits are happy that Fred is back in this home in which he belongs. Fred had previously stated that he felt deeply drawn to the house before he owned in and Derek confirms that Fred is the reincarnation of a man who once owned the property many, many years ago. As the investigation progress, Derek becomes convinced that Fred is indeed the reincarnation of a Knight's Templar that resided at Clock House.
Disembodied footsteps and drained batteries
It is time for light's out, and immediately Yvette feels the sensation of someone breathing in her ear. Derek believes this is a sign of things to come and is hopeful for some more paranormal activity tonight.
Derek, Karl Beattie and Richard Felix sit in the living room in an attempt to witness any activity by the monks. After a three hour wait, they hear footsteps which are audible on camera outside the room in the hall, and upon investigation they find no one present.
Meanwhile, bravely (and somewhat uncharacteristically in early episodes) Yvette decides to go alone and investigate when suddenly an alarm goes off and quickly stops, only to continue a short time later. This turns out to be the result of the motion detectors in the hallway being activated by forces unseen. Horrified, Yvette decides to sit in the hallway and call out, however little is seen of this as her camera suddenly drains, despite being fully charged. Whilst explaining this on a new camera, she hears movement behind her coming from the living room, but upon entering the room, finds nothing.
Derek also picks up on a woman with blonde 'Marilyn Munroe-type hair' by the name of Ruth who is in some way attached to Fred. Fred explains that the nightclub he owns, was where Ruth Ellis, the last woman to be hanged in Great Britain, worked. Derek explains that Ruth follows Fred to his home and sometimes resides within his lounge.
And with that, the episode ends. What a thoroughly entertaining episode of Most Haunted it was.
Tell us what you thought of this review of The Clock House Most Haunted episode in the comments section below.