Reading Time:
2
minutes
POLLYANNA JONES describes the dark history that has blackened Clopton House near Stratford-upon-Avon
Clopton House is a magnificent manor located just over a mile to the north of Stratford-upon-Avon, and was once home to the Cloptons; a powerful Catholic family of the area.
It was blighted by tragedy in the 16th Century, when Margaret Clopton threw herself into the well at the rear of the house, when she learned that her betrothed had betrayed her and eloped with another woman.
The well now bears her name, and strange whispers can be heard on quiet nights from "Margaret's Well".
The circumstances of the young woman's untimely death are said to have inspired William Shakespeare, where in Hamlet, Ophelia is deserted by her lover, and subsequently throws herself into a river.
A few years after this tragic suicide, Margaret's sister was kidnapped and held for ransom.
Her family, refusing to be intimidated by criminals, refused to pay, and the young woman was thrown off Clopton Bridge to drown in the river Avon.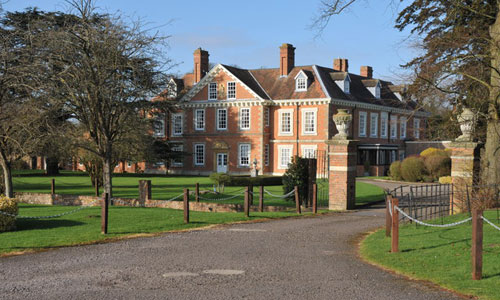 History does not note which of Margaret's sisters found herself a watery grave in the depths of the Avon, yet it is said that the swans gather near the bridge to mourn her passing.
The House itself is believed to be haunted by the restless spirit of Charlotte Clopton.
A legend describes how the poor girl died from the "sweating sickness", and was laid to rest at the chapel vaults.
When at a later time, another member of the family passed away, the vault was opened to admit the body to its place of rest.
To the horror of the mourners, Charlotte's remains had moved.
She was leaning against the doorway to the vault, in a vain attempt to escape her tomb.
Her family had unwittingly buried her alive, damning her to a slow death in the dank chamber.