Reading Time:
4
minutes
There are possibly about a thousand and one haunted places to visit in England, but no single city contains as many notable and popular haunted places as the birthplace of William Shakespeare, Stratford-upon-Avon.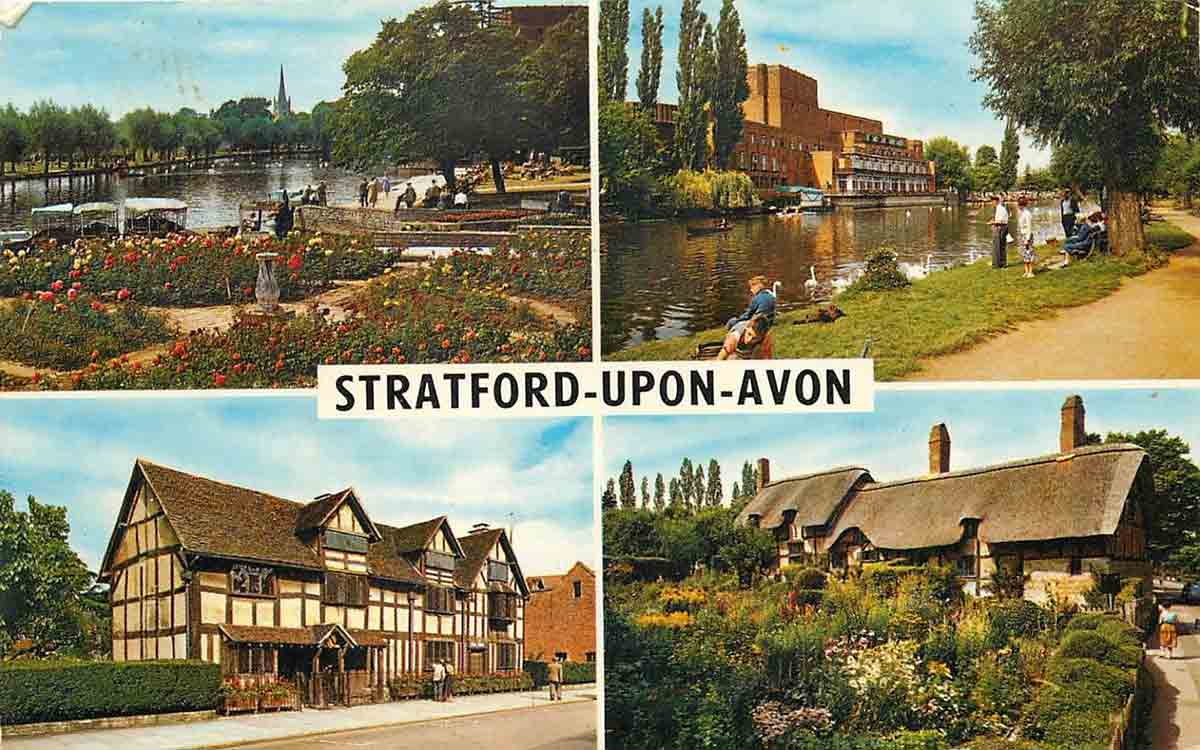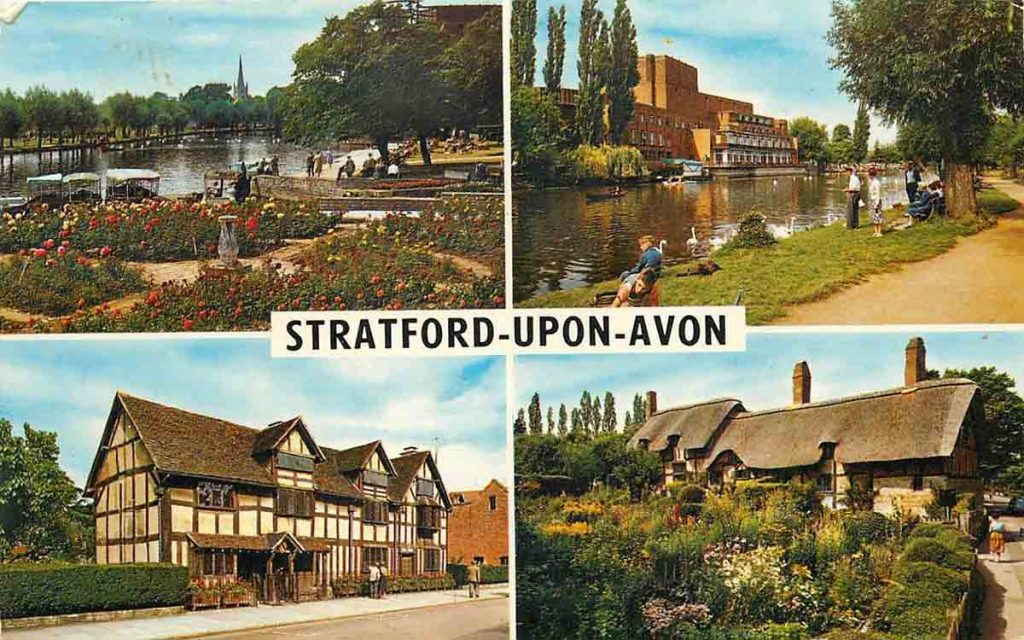 A beautiful riverside town, Stratford Upon Avon is a city that seems to be stuck in 16th century England.
With its winding streets, green covered houses, and Tudor-fronted buildings, it does a good job of transporting its residents and visitors into another time.
Stratford-Upon-Avon is a great example of an old and historic English community, and with such places, there usually comes several tales of paranormal activity, and here it is found aplenty. These are the best haunted places for you to visit in Stratford-Upon-Avon.
Shrieve's House, 40 Sheep Street, Stratford Upon Avon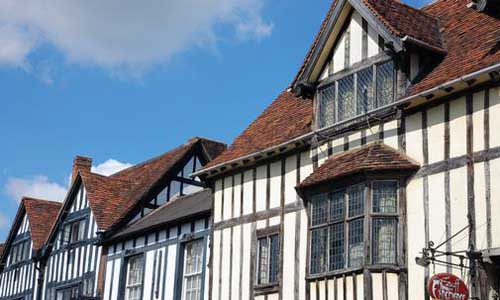 Shrieve's House is known as one of the oldest houses in Stratford Upon Avon and it's a house full of mysterious and phantom occurrences.
The Shrieve's house has been through a couple of peculiar events, surviving a civil war, the plague, and even a strange fire.
The house is said to comprise several phantom beings, one described as an old woman who is seen trying to walk up the stairs while her hand; which looks nothing like a hand, is seen clinging onto a candle.
Some have even spoken about encountering a civil war soldier who moves around the house stealthily, carrying with him a chilling sensation that spreads to everyone around his vicinity.
Behind the house stands a barn, which has its own special inhabitants.
The barn is now used as a museum, but beware because the people who have visited this "museum" have spoken about how they felt suffocated and smothered by an invisible hand.
The Shrieves house has several more mysterious attributes that make it one of the creepiest and best haunted houses in England.
Read more about Shrieve's House
Clopton House, Clopton Road, Stratford Upon Avon
Clopton House is a majestic manor that stands in Stratford-upon-Avon, and it was home, at a time, to the Cloptons who were a powerful family in Stratford.
The house has seen its fair share of tragedies, with a good example being the suicide of Margaret Clopton, who flung herself into the well of the house after getting news of her betrothed absconding with another woman.
But it's most notably believed to be haunted by the ghost of Charlotte Clopton. A girl who died after she was accidentally buried alive. She was only discovered sometime later when another member of the family died, and since then it is said that you could still hear her screams, as she tries to escape the vault that she was wrongfully buried in.
The Shakespeare Hotel, Chapel St, Stratford Upon Avon
The Shakespeare Hotel is a lovely establishment that is located right in the middle of Stratford.
But before it was a hotel, it once served as a home to a young girl named Lucy, and her sexually-abusing uncle, who later turned out to be her murderer.
It's believed that he hid her body in the brick walls of a part of the building, which is now known as room 203.
Various guests and staff have spoken about seeing a shadowy figure that looked like a girl in the room.
One member of staff even got badly wounded by what is believed to be the girl's cat, which was buried right beside her in the walls.
The Garrick Inn, High Street, Stratford-Upon-Avon
The Garrick Inn is another historical building that is located in the center of Stratford. It's one of the oldest buildings in Stratford-upon-Avon, as some parts of the building date back to the 14th century.
The building is known to have been victim to several occurrences and it's believed that the former occupants of the inn still visit from the grave, spooking the staff and visitors.
Ettington Park, A3400 River Stour, Stratford-upon-Avon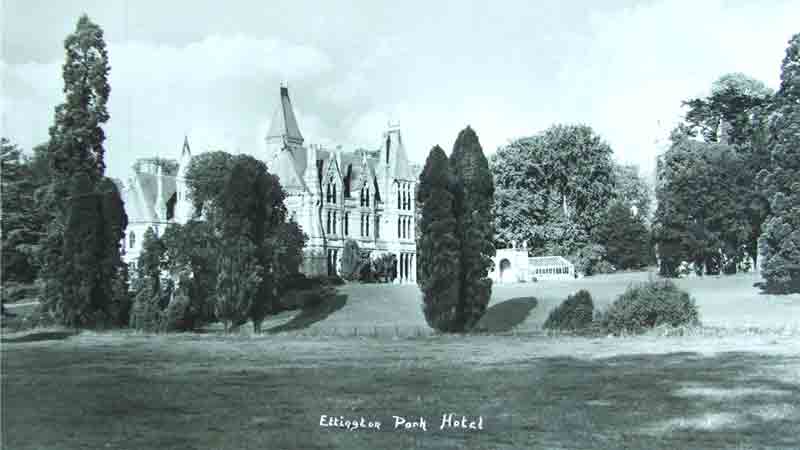 This park has stood since the 12th century and it has the propensity to be quite strange at night.
Ettington Park Hotel guests have regularly reported seeing spooky things go on like mysterious floating figures and books moving from shelves in the library.
Ettington Park is known to continually provide scary moments for its residents and this is why it is one of the best haunted places in England.
Read more about the ghosts of Ettington Park Hotel here.
Apart from being the birthplace and burial ground of one of the greatest playwrights of all time, William Shakespeare, the haunted places in Stratford-upon-Avon also serve as awesome tourist attractions that you should visit.
Discover more about the ghosts of Stratford Upon Avon
Have you ever seen a ghost in Stratford Upon Avon? Tell us about it in the comments section below!