---
http://youtu.be/K-Iyffm5eiw
---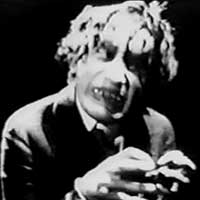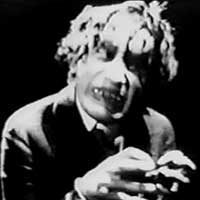 TITLE: Dr Jekyll and Mr Hyde
YEAR RELEASED: 1913
DIRECTOR: Herbert Brenon
CAST: King Baggot, Jane Gail, Matt Snyder, Howard Crampton, William Sorelle, Herbert Brenon.
---
The original novella Strange Case of Dr Jekyll and Mr Hyde doesn't see the end to our character. In fact, it is obscure and lets the reader wonder the fate of our immortally-doomed dual figure. Movie versions have always been a bit more black and white with Jekyll/Hyde dying at the end. The 1913 version of Dr Jekyll and Mr Hyde is one of the few versions that tries for a happier version, where he almost discovers an antidote.  Cop-outs aside, Dr Jekyll and Mr Hyde (1913) is worth-watching for its star, King Baggot's transformation into a crunched-over dwarf-type Hyde. It's a little comical and slightly disturbing.
---