Reading Time:
5
minutes
RICK HALE looks at five famous Britons who were born en caul, a mystical mark believed to make the caulbearer usually lucky or talented…
Many cultures, ancient and contemporary have deeply held superstitions concerning childbirth. Some cultures regard having twins as a good omen and others see being born with red hair as having good luck.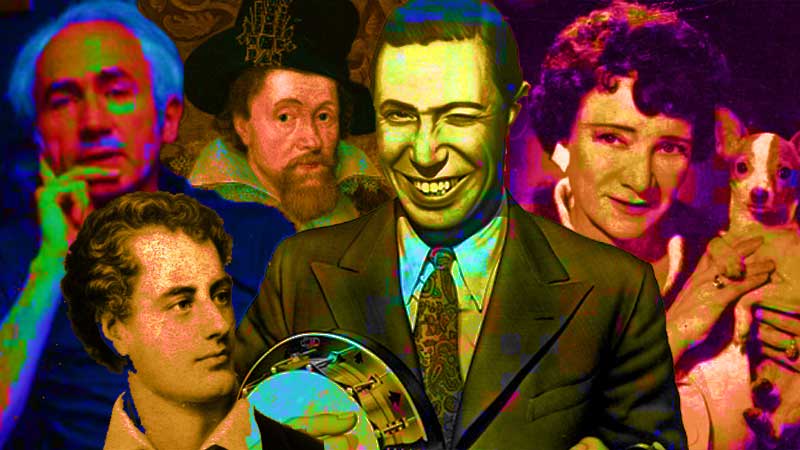 However, all cultures seem to share one birth superstition.
They all seem to believe that children who are born, "behind the veil" or born with their head or body encased in a caul of amniotic fluid as having a very special destiny.
Children who are born with a caul are believed to be unusually lucky, have psychic ability or extraordinarily talented. Here are 5 Famous Brits who were born behind the veil and left their mark on the history of the United Kingdom for all time.
George Gordon Byron, Lord Byron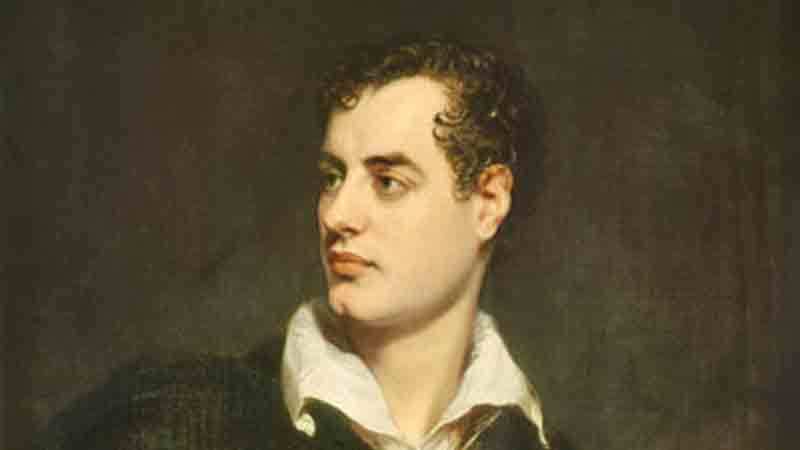 "She walks in beauty, like the night of cloudy climes and starry skies; and all that's best of dark and bright."

She Walks In Beauty
Born on January 22, 1788 to Captain John "Mad Jack" Byron and Catherine Gordon, Lord Byron displayed a talent for writing and literature at an early age. At 17, Byron wrote his first book of poetry, Fugitive Pieces.
Unfortunately, it was recalled and actually burned for being to amorous.
But, his next book, Hours Of Idleness, although sharply criticized, put him in the map and cemented his reputation as the rock star of Romantic poetry.
Apart from being a poet, Byron was a traveller and adventurer having visited throughout Europe as well as the East.
It was during his stay in Switzerland where he stayed at a Villa with fellow poet, Percy Shelley and his young wife Mary Shelley author of the immortal classic, Frankenstein.
Tragically, on April 19, 1824, Byron fell ill and died while fighting for Greece's independence from the Ottoman Empire. Bloodletting, a common practice caused him to develop sepsis.
Poet, adventurer, war hero and Caulbearer, Lord Byron will forever be considered one of Great Britain's greatest literary figures.
James Gordon Farrell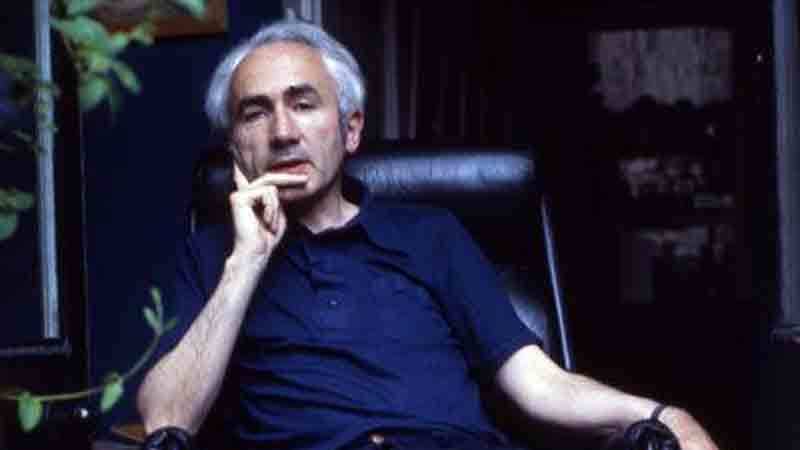 Born in 1935, Liverpool novelist, JG Farrell was another famously talented British writer born as a Caulbearer.
Among his many works, it was His series, The Empire Trilogy comprised of Troubles, The Siege Of Krishnapur and The Singapore Grip is considered to be classics dealing with the human and political consequences of British colonial rule.
Farrell's life came to an abrupt end at the age of 44 when he died from drowning in Ireland.
A death he was said to have predicted from a dream.
Controversial author, Salmon Rushdie said of Farrell, "If he had not died so young, there would be no question that he would today be one of the really major novelists of the English Language."
George Formby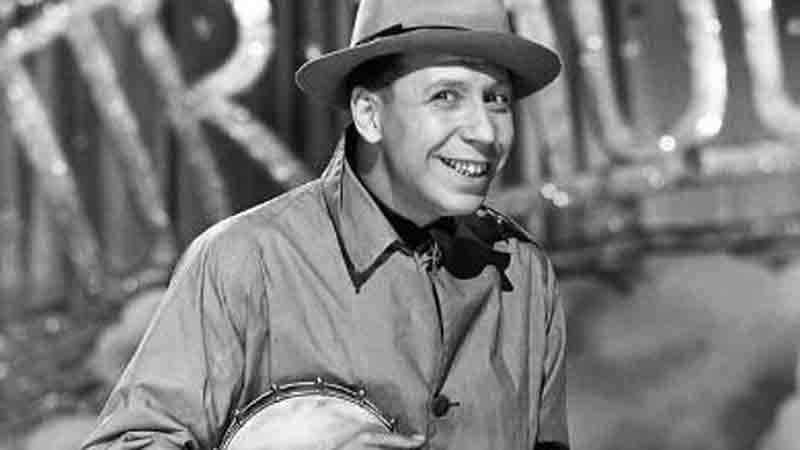 Born behind the veil in 1904, George Hoy Booth, known by his stage name George Formby.
Even today, Formby is known as Great Britain's greatest and highest-paid entertainers. A reputation this Caulbearer earned.
Formby displayed an acumen as an entertainer at the age of 17 after an early career as a jockey.
He took much of his material from his dead father and told jokes and sang songs often playing a ukelele.
In the 1930s and 1940s, Formby made the jump to the silver screen starring in several films.
Irving Asher, a harsh critic of Formby, was quoted as saying he was "too stupid to play the bad guy. And too ugly to play the hero."
This criticism only spurned Formby to succeed in film and starred in such movies as, No Limit(1935), Let George Do It (1940) and Turned Out Nice Again(1941). Formby also performed for the royal family at Windsor castle in 1941.
After his performance, King George VI presented the funny man with a pair of gold cufflinks and advised him, "Wear them, do not put them away."
After a long and successful career, George Formby passed away in 1961 after suffering a massive heart attack. George Formby, Caulbearer was laid to rest next to his beloved father, the man that inspired his rise to the top.
King James VI, aka King James I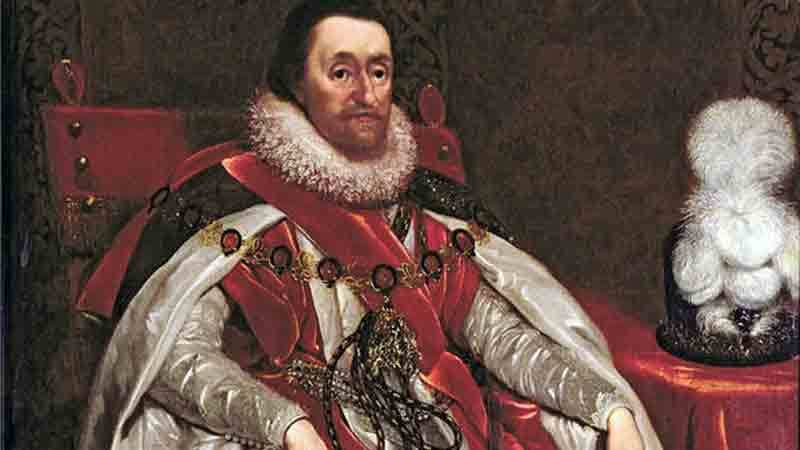 Born in 1566, Great Britain's most noble Caulbearer was his royal majesty, King James VI.
James was the son of the famous Monarch, Mary, Queen of Scots and her second husband, Lord Darnley, Henry Stuart.
Born at Edinburgh castle as the heir apparent and Duke of Rothesay and Great Steward of Scotland. In 1567, a year after his birth, James was crowned king of Scotland and Ireland as James I.
And the Union of Scotland and England in 1603. James, royal Caulbearer was born to greatness.
During his reign, James presided over the colonization of North America in Jamestown in 1607 and Cuper's Cove, Newfoundland in 1610.
He was also the king during the Gunpowder plot of 1605 when Guy Fawkes attempted to blow up parliament.
And the King James Version Bible is named after him.
Despite his many flaws, King James enjoyed a reign of uninterrupted peace and low taxation in what would become known as the Jacobean era.
After his death, the Earl of Kellie was quoted as saying, "As he lived in peace, so he died in peace."
Hylda Baker
Last, but certainly not the least of famous British Caulbearers, Hylda Baker.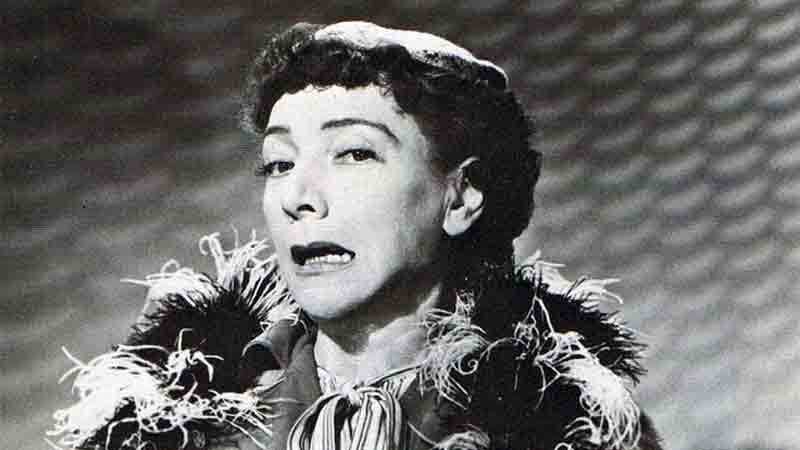 Born in Farnsworth, Lancashire in 1905, Hylda Baker made her debut at just ten years old singing at the Tunbridge Wells opera house. At 14, she was already writing, producing and performing her own shows. Hylda was clearly born to entertain.
Baker came to national attention in 1955, on the BBC's The Good Old Days. Which led her to the television series, Be Soon, a show named after one of her many catchphrases.
But it was her role as Nellie Pledge in the ITV sitcom, Nearest and Dearest (1968-1973) that made her a household name across the United Kingdom.
Following television, this Caulbearer started doing feature films, Saturday Night and Sunday Morning (1960) and Up The Junction (1968) were her most memorable film roles.
But like all good things, Baker's life came to an end. In her late 70s, her brain suffered the ravages of Alzheimer's Disease and she died from bronchial pneumonia at the age of 81 in 1986.
As I've already mentioned Caulbearers appear to be people who are born to greatness.
This list, while by no means exhaustive, represents a small number who overcame obstacles after being born in a most unusual way. A way some consider to be supernatural.