SIMON BALL talks to Frankenstein The Metal Opera writer Richard Campbell about his Mary Shelley inspired work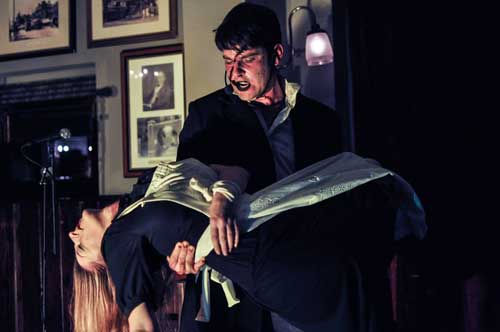 Gothic Horror, Grand Opera and Heavy Metal – bring it on! When this Spooky Islander heard that three of his favourite things were all coming together on stage in Frankenstein the Metal Opera this Halloween he just had to find out more.
Tracking down composer and writer Richard Campbell to his underground lair (OK Orpheus Studios down in London's Pho Mile at 228 Kingsland Road) we put him on the rack to find out more:
"The project began when I was looking for a story to use for my second album," Richard said. "My previous album had been a rock opera, based on the story of Orpheus and Eurydice, and I wanted to stay in concept album territory as I really enjoy writing that way.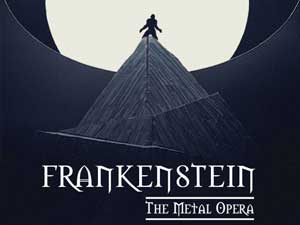 "My fiancée, Carol suggested Frankenstein, having always been a huge fan of the book. As soon as she mentioned it I knew it was a great idea, how could Frankenstein not be perfect for a metal album?! However, it was only when I actually sat down and read the novel for the first time that I truly realised just how perfect it was. We immediately got cracking on working out how to fit it into the length of an album, and made the decision to write the lyrics ourselves.
"One of our main goals was to remain as true to Mary Shelley's original text as possible. The novel is so powerful, so romantic, and so sad and we feel that most people don't really know that. Frankenstein has been adapted so many times, it has sort of morphed into something with very little resemblance to what's in the book.
"It feels like an old cliché to say it, but some people really still don't know that Frankenstein is the name of the creator, not the creature, they're just loosely aware of some green guy with a bolt through his neck. Essentially, we wanted to capture what Mary Shelley created, not what Hollywood did with it!"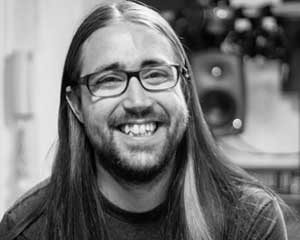 Now this Spooky Islander thought he heard some echoes of Iron Maiden swagger in the extract he heard, but who else would you count amongst your musical influences?
"Musically my biggest influences, as far as this album goes, " Richard continued, "have to be progressive metal bands like Dream Theater and Symphony X. I love the power and aggression of metal (Pantera being my clear favourites!) but taking that tight and ballsy sound and using it as the basis for slightly more harmonically and melodically driven writing – that's what I love hearing, and that's what I try my best to compose!"
The original album was released in 2012, but how did the decision to move to a stage production come about?
"Well, just a month after releasing the concept album, a small theatre company in Washington D.C. (Landless Theatre Company) contacted me out of the blue. They love rock musicals, and had been looking for ideas for their next show, when they found my stuff on Spotify. They obviously liked what they heard because they asked if I'd be willing to grant them permission to put it on stage that Summer.
"Needless to say we said yes, and flew over to watch the show in June. It was really exciting, and completely surreal for us, sitting there in the audience watching something we'd written be brought to life on stage, and the moment the last chord struck, we knew we wanted to do it ourselves in London!
"On the flight home we started work on our ideas for our own staging, and that's where Carol really came into her own, drawing on her years of experience as a deputy stage manager in theatre. She's worked with some incredibly inventive and creative companies like Told By An Idiot and Improbable, as well as the RSC, Regent's Park and National Theatre Wales.
That Halloween we teamed up with our director, Alan Mandel, and put on a showcase performance in a pub in Ealing, to put some of our ideas in front of an audience. It was a shortened version as the whole thing was put together in three weeks, but it was a huge success. People said it was really exciting and new, that it made them want to read the book, and that they loved hearing a rock opera that truly rocked!
"So now, a year later, we're in a theatre with the full version, with all of our ideas and tweaks in place, an amazing set, an amazing cast, and we can't WAIT!"
Watch Frankenstein The Metal Opera trailer