Reading Time:
4
minutes
ANN MASSEY tells us her top 7 relatively unknown horror inspired British metal bands and songs!
British Heavy Metal is synonymous with the occult, Satan and things that go bump in the night. With heavy guitar riffs, wailing operatic vocals and a gothic horror narrative, powerful bands such as Iron Maiden, Judas Priest and Saxon dominate the world stage.
They are however, not alone in embracing darkness, pyrotechnics and stories of evil. Here are my Top 7 Horror Inspired British Metal bands you have probably never heard of!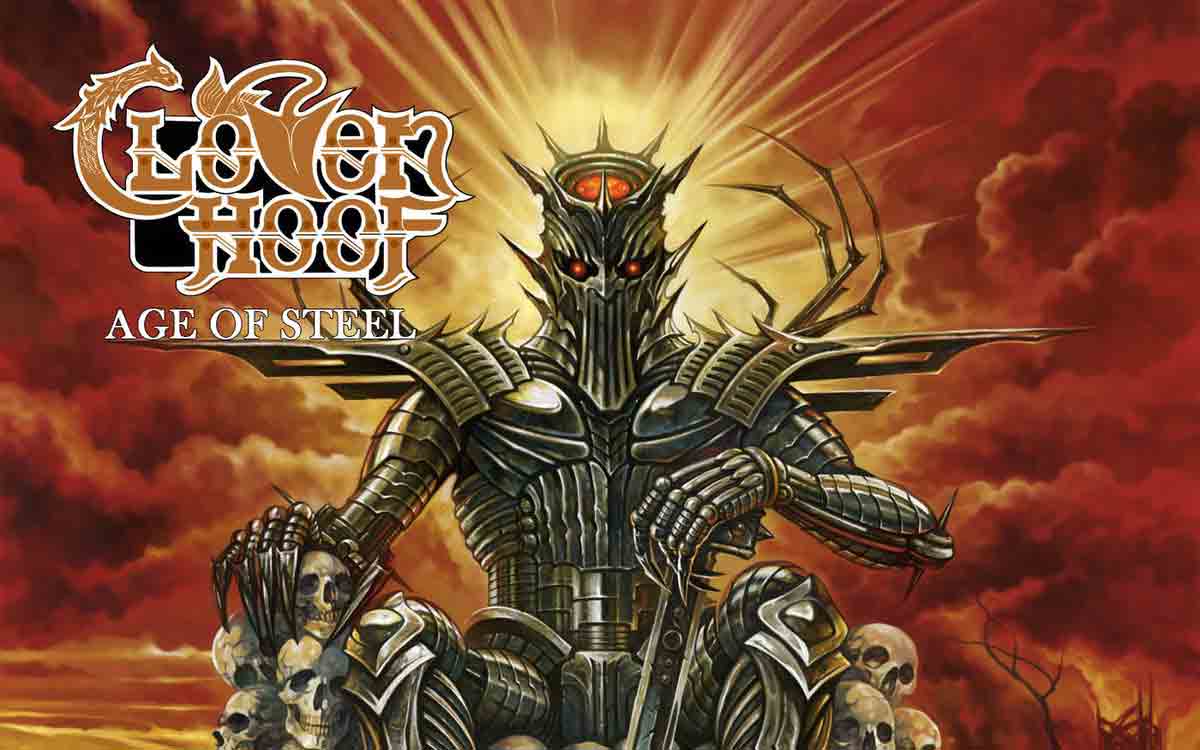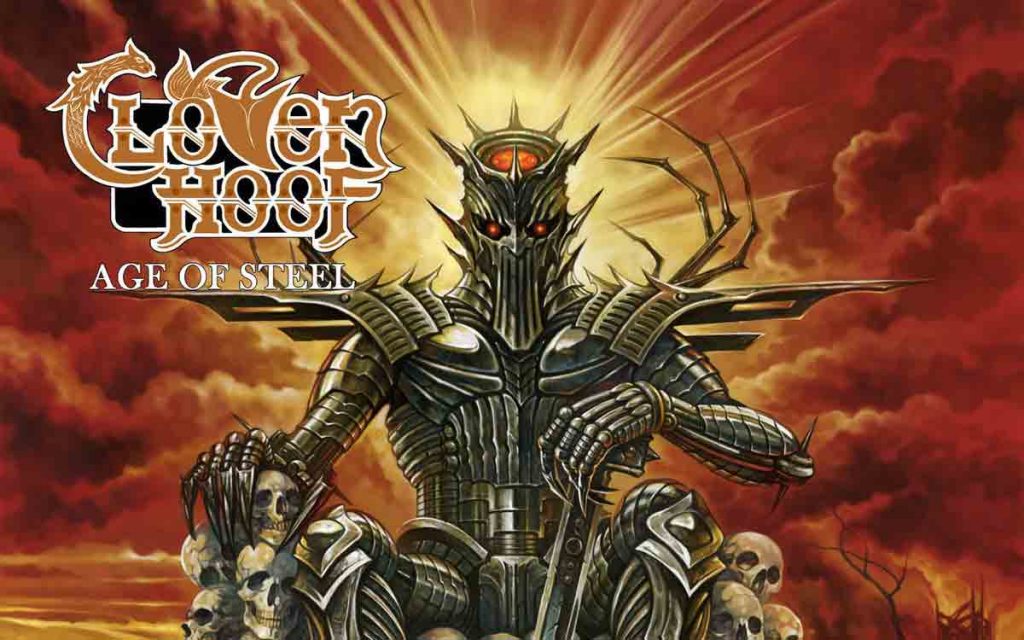 Here's the British metal bands inspired by horror!
Cloven Hoof – Bedlam
The metal band from the West Midlands started out around the same time as Saxon and Iron Maiden. Titled after a recognisable feature of Satan, the name was chosen by founder and bassist Lee Payne.
Lee found himself heavily influenced by horror flicks and sci-fi and this comes through loud and clear in both content and the distinctive horror fantasy album cover artworks. Still releasing albums and touring, the line up may have changed over the years, but the dark premise of the material remains.
Bedlam takes you on a descent into haunting madness and submerges you into melodic riffs of pleasure and vocals reminiscent of Iron Maiden.
Taken from this year's album release, Age of Steel, the whole album is deliciously dark and definitely worth a listen by fans of horror and NWOBHM alike!
Wolfsbane – Hollow Man
Mention the name "Blaze Bayley" and instinctively memories turn to Iron Maiden. Some recoil with horror at the thought and others argue he had his place, but Wolfsbane were Blaze's band.
Dating back to the early eighties, they were named after the poisonous plant synonymous with witchcraft and werewolves. Although they supported many larger acts over the years, they never quite made it themselves but Wolfsbane continued with occasional album releases and live shows.
Although the horror thriller Hollow Man was out around the same time, Blaze tells the audience in this live version it's about doing too much of everything. A trait all too common with some of the best horror writers in history that ultimately led to demise.
Orange Goblin – Saruman's Wish
Known for the genre 'Stoner Metal' among other things, this London band started life as Our Haunted Kingdom in 1995. One of their first releases as Orange Goblin was Saruman's Wish, taken from the album Frequencies From Planet Ten. Named after the Lord of the Rings evil wizard, vocalist Ben Ward sings of despair and torment, a dying sun possibly an analogy of the Eye of Sauron. With a distinctive seventies rock influence, Saruman's Wish is a complex creation that has many layers and a grown-up sound that you would not expect from a stoner metal band.
Hell – On Earth As It Is In Hell
Largely underground for years, Hell hail from Derbyshire and have a history to be envied by the darkest metal bands going! Forget other shock fuelling bands, Hell were donning corpse makeup and burning Bibles on stage long before the likes of Ghost were formed. Bankrupt music label at the outset, check. Suicide of original vocalist, check. Backlash from the Church, check. Undeterred, the band continued and in the last few years have been supporting the likes of Kreator and Saxon. Taken from the album Human Remains, On Earth As It Is In Hell does not disappoint, from the gothic style pyro-infused video to the powerful riffs and energetic vocals of the rather scary David Bower.
Grim Reaper – Final Scream
Hailing from Worcestershire, Grim Reaper were quick off the mark with material and soon caught the interest of Kerrang! at the start of the eighties. After a few years, their debut album See You in Hell was released.
As the name suggests, the bringer of death titled band was known for its horror inspired album and track titles and are continuing to bring their own brand of NWOBHM to the world stage after a number of line-up changes.
Final Scream starts with pure Hammer Horror creaking door and echoing footsteps and includes the compulsory reversed lyric you would expect from any decent heavy metal band.
It begins with a conversation between the Devil and his son and shows that a kid is a kid, even if your dad is Satan!
Demon – Night of the Demon
Demon are regarded as one of the vital cogs in the wheel of NWOBHM and like many of its ilk, were formed in 1979 with a distinct theme of horror and the occult. They went one step further than other bands and produced their own video game based on the nightmare world of Demon, simply called The Game.
Debut album Night of the Demon brought an exciting mix of storytelling and melodic rock that brought it to the attention of Tommy Vance, the legendary Radio 1 DJ. On stage they performed with and continue to entertain with the ultimate in gothic horror theatrics, including genuine bleeding wounds to be shared with the audience.
Night of the Demon warns a terrified listener of the gates of hell opening and Devil riding out for fun in the dark – a perfect introduction for Demon themselves! 
Elixir – Pandora's Box
Starting out in the eighties, the metal band went through name changes including Purgatory and Hellfire before settling on Elixir. Unusually for the era and genre, the original vocalist was female, but that version was short-lived.
As with so many metal bands of the time, there were a number of line up changes, which included former Iron Maiden drummer, Clive Burr.
Debut album Son of Odin has been listed as one of the top power metal albums of all time and the band themselves were heavily influenced by Black Sabbath, Deep Purple and Thin Lizzy. Pandora's Box comes from this album and tells of the danger of releasing evil into the world and the opening of the box unleashes demons to run wild across the land.
Is your favourite British metal band here? Tell us about your favourite horror-inspired metal below in the comments below!