CELESTE MILES uncovers the darker history of some of London's public houses
There are many old pubs in London, they hold some great history, and fabulous decor but did you know most London pubs also hold gruesome secrets?
During the 19th century many pubs were used to hold death inquests.
The bodies of the dead would be laid out in the saloon bars on show to the public as the official investigation took place.
But death isn't always pretty. Often bodies would be in a grim state.
Take for example, when a steam ship exploded near Greenwich with the loss of three of its crew, the mutilated bodies were laid out in the nearby Mitre Tavern (now the Mitre Hotel) for the viewing of the coroner.
Or how about the gruesome inquest in 1849 of a respected local man who was found battered and shot in the head and buried under the kitchen floor of a nearby house. It was thought the body had been there for up to two weeks before being discovered in a state of severe decomposition and taken to the nearby Leather Market Tavern and laid out in the bar for the public inquest.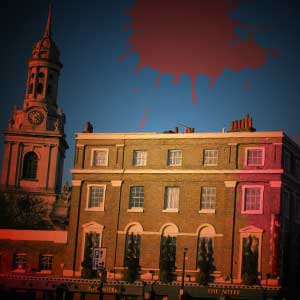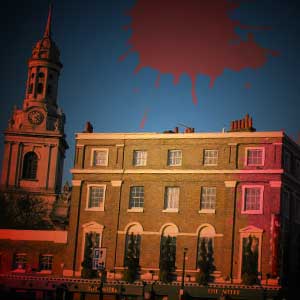 Some inquests were quite strange. Take the case of the baby in the box at the investigated at the Rose in Lambeth. A small wooden box was found on a train at Waterloo, and handed in to lost property. It was only later that the box was discovered to contain the corpse of a baby.
Sometimes the deaths took place in the pubs themselves. For example, the sad tale of the old man found starved to death in the attic of the Hare & Hounds St Giles in the winter of 1836. The jury was taken to view the body where it was found upstairs.
Of course, holding such official duties in such an environment was not without problems. The public viewing of a body was considered entertainment. And who is to stop an excitable pack going into a pub, having a drink and causing mayhem. Dickens remarked in Bleak House, that Coroners had to conduct their inquires "amidst several implements of conviviality, the odour of gin and the smell of tobacco smoke"
It wasn't just the crowds that took advantage of the bar refreshments. In 1821 at the the New Inn Tavern, Edgware Road, an inquest into the death of a man shot at Queen Caroline's funeral was forced to start late after one of the jurors insisted on ordering some pub food to enjoy during the long hearing.
So next time you're sitting down to enjoy your pint, with your Sunday pub roast consider what may have laid on that table in times past.
CELESTE MILES says she is "a born and bred Londoner, passionate about all things London but especially its history, architecture and all its quirkiness . In her free time she loves to explore the city and discover all its buried secrets and histories".