SIMON BALL says about Gothic 1986: "By thunder this was a hard film to review without giving too much of the plot away!"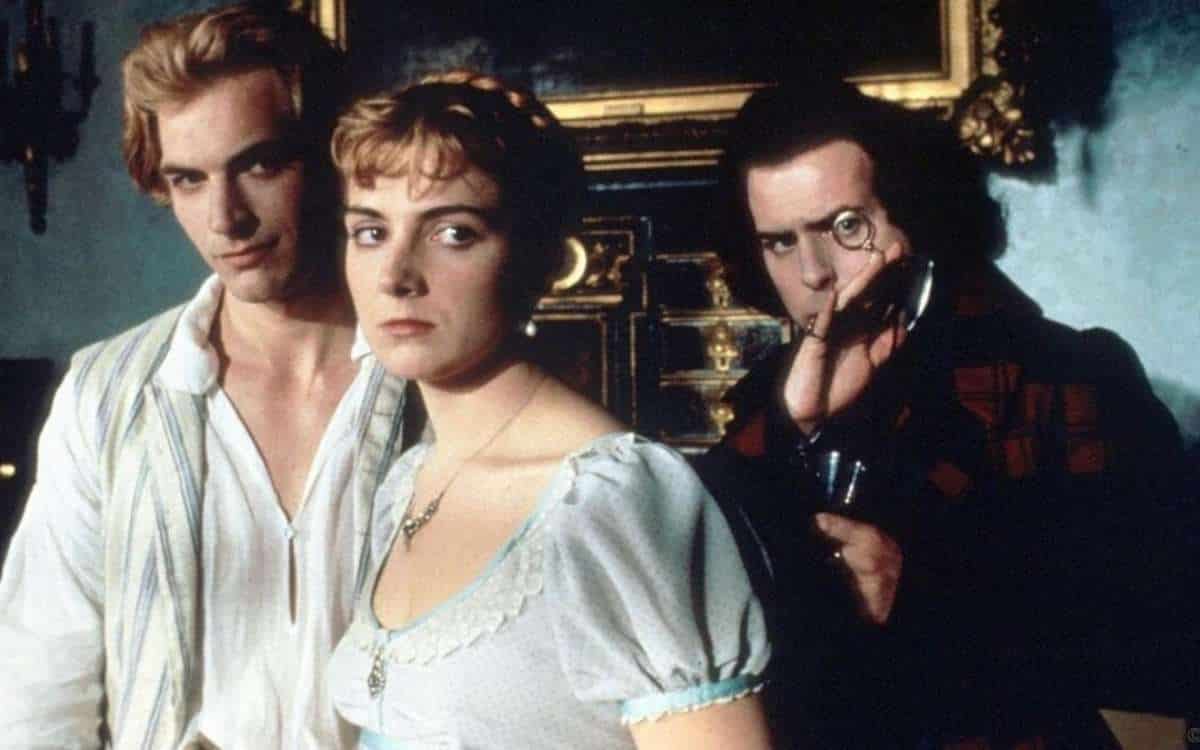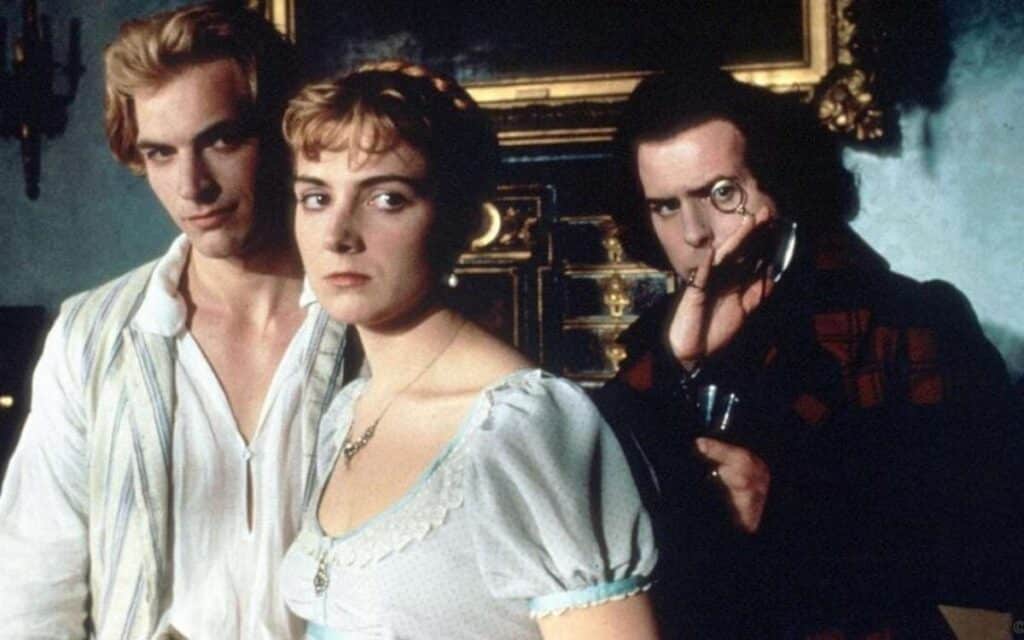 TITLE: Gothic
YEAR RELEASED: 1986
DIRECTOR: Ken Russell
CAST: Gabriel Byrne, Julian Sands, Natasha Richardson, Myriam Cyr and Timothy Spall
Gothic 1986 Review
Summer 1816 and Percy Bysshe Shelley (Julian Sands), his future wife Mary Godwin (Natasha Richardson) and her stepsister Clair Clairmont (Myriam Cyr) arrive at the Villa Diodati on the shore of Lake Geneva to visit Clairmont's lover Lord Byron. Also present is Byron's personal physician and lover Dr John Polidori (Timothy Spall).
Yes, its the most important event in British Gothic fiction, the genesis of Frankenstein and the modern vampire story and its directed by the enfant terrible of British cinema Ken Russell to boot!

So before too long the laudanum swigging starts and the book of ghost stories come out, closely followed by a séance that materialises (to their drug addled minds) their worst innermost fears.
There's lots of running down darkened corridors, a naked Sands capering around the roof as the storm rages and plenty of poking about in rat infested cellars. Naturally, there are also some typical Russell flourishes like the creepy automata mannequins, a close up of a dish of rice infested with leaches, an animated suit of armour with the most enormous phallic cod piece, a pair of eyes opening in the place of Clairmont's nipples and Shelley being mobbed by female fans somewhat reminiscent of Roger Daltry's Frans Liszt in Russell's Lisztomania (1975).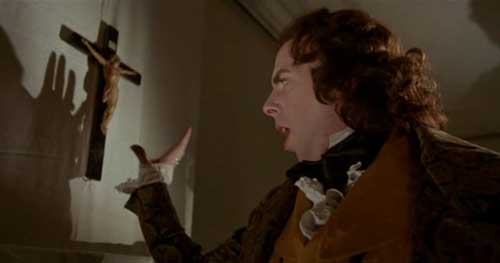 Byrne is commanding as Byron, but the cast real hero is Spall who infects Polidori with just the right quantities of camp foppishness and self loathing, particularly when this self disgust manifested into self harming with the nail from which his bedside crucifix hung, a typical Russell Catholic symbolism trope.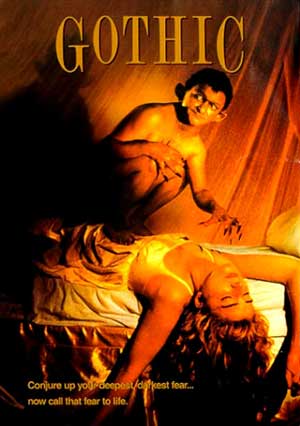 Like most of Russell's films Gothic 1986 is beautifully photographed and lit.
It also has a wonderful soundtrack by Thomas (She Blinded me with Science) Dolby and an intelligent script by Stephen (Ghostwatch) Volk.
Gaddesden Place near Hemel Hempstead stood in for Villa Diodati and Ullwater for Lake Geneva.
Tell us your thoughts on Gothic 1986 in the comments section below!
Watch Gothic 1986 trailer