Reading Time:
3
minutes
The BFI's new Blu-ray release of Gothic 1986 is a treasure trove of extras and will delight fans of Ken Russell, Frankenstein and strange gothic horror, writes DAVID SAUNDERSON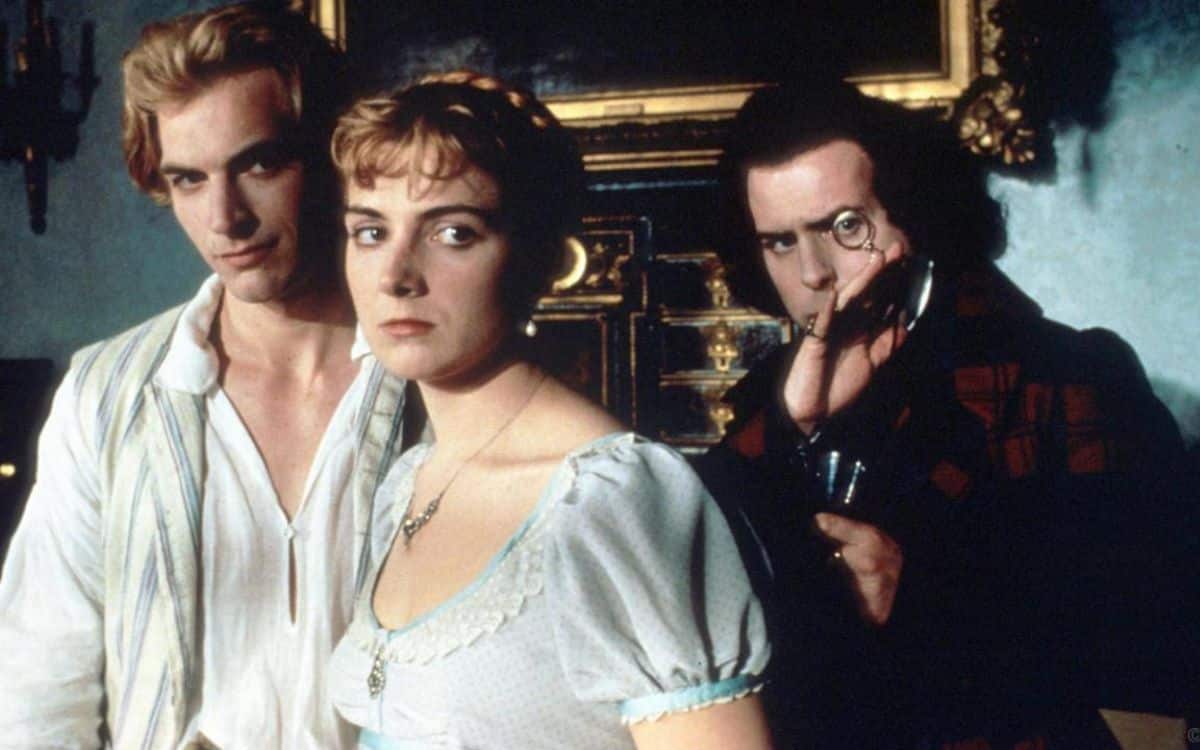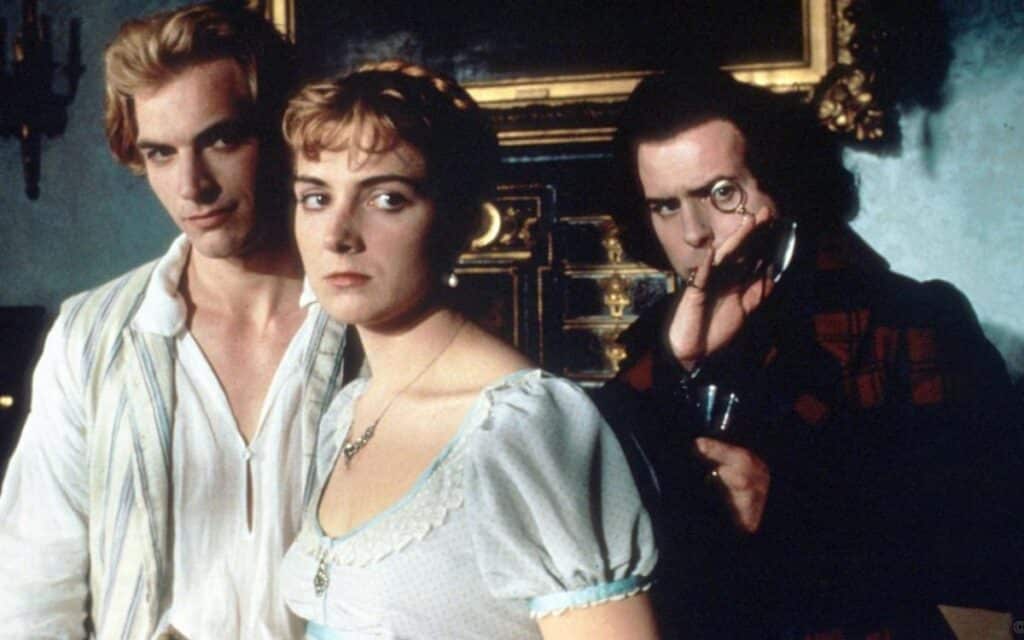 Ken Russell's 1986 film Gothic, penned by screenwriter Stephen Volk, is a cinematic oddity that defies easy description.
This psychodrama, now on Blu-ray thanks to the BFI, offers a surreal take on the events that led to Mary Shelley's creation of the horror icon, Frankenstein.
With plenty of brilliant extras, this Blu-ray release gives us an in-depth view into the minds who created Gothic 1986.
But first, we should look at what Gothic 1986 is all about.
The film
Gothic explores the night in 1816 when Mary Shelley conceived the idea for her Frankenstein novel during a séance at Lord Byron's villa.
The film transports us to a castle brimming with gothic paraphernalia. Here, historical figures, Mary Shelley (Natasha Richardson), her husband Percy (Gabriel Byrne), Lord Byron (Julian Sands) and Polidori (Timothy Spall) engage in drug-fuelled games and rituals.
The setting is not just a backdrop but a character in itself, amplifying the characters' traumas and nightmares.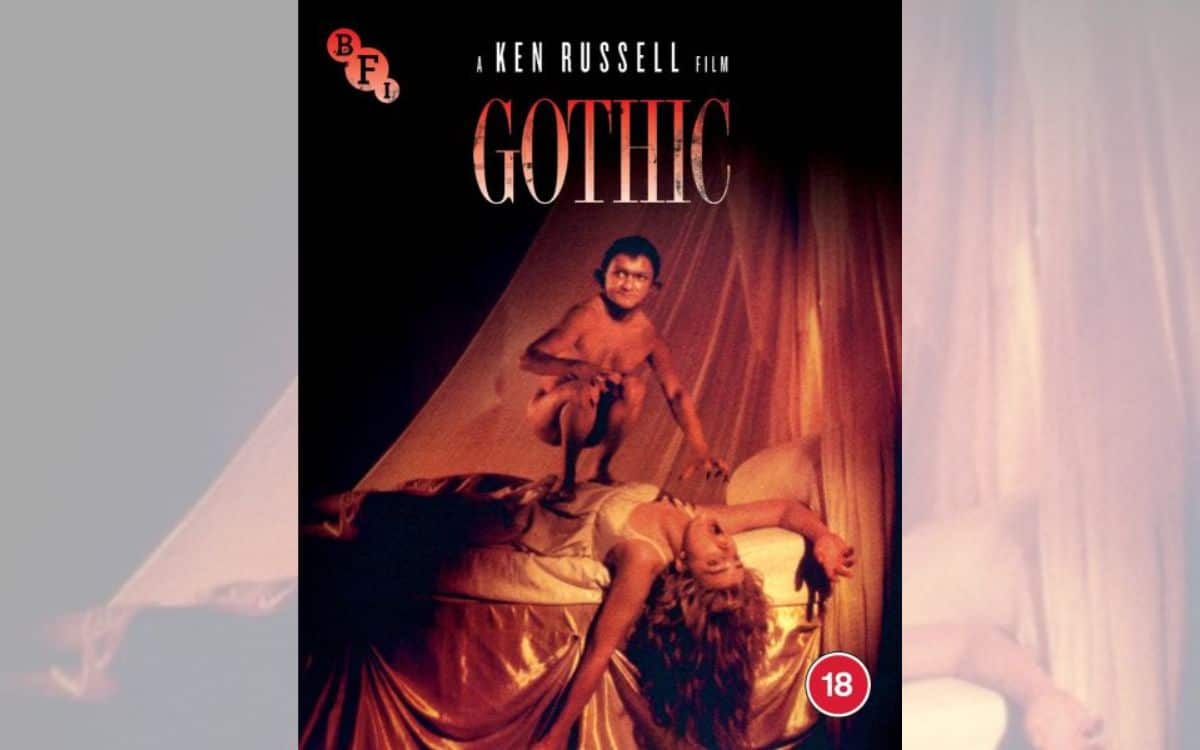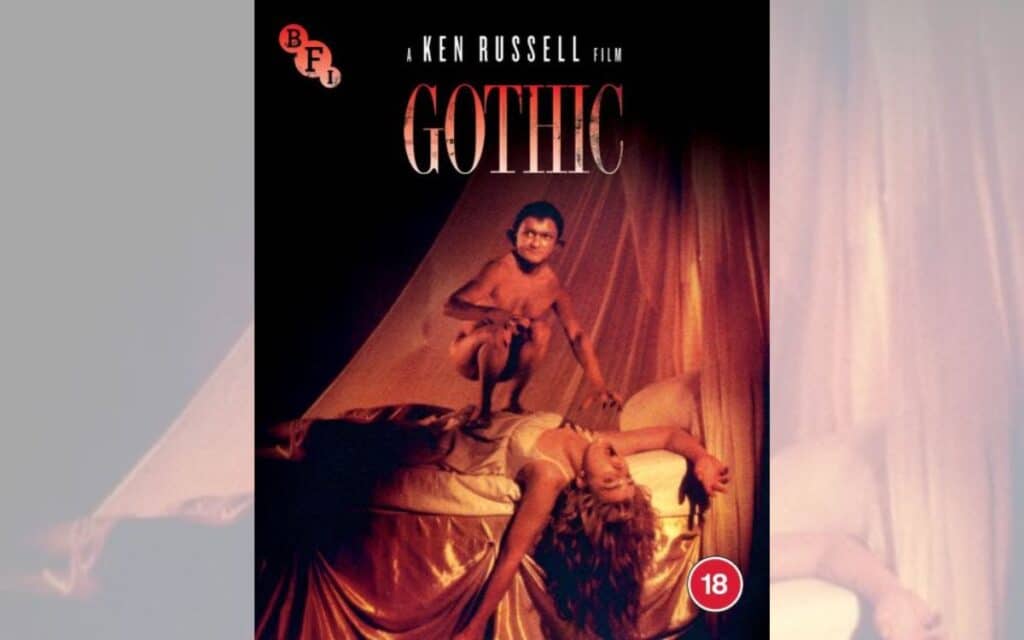 Gothic 1986 delves into themes of patriarchy, male excess and the creative process. Mary Shelley serves as the audience's surrogate, navigating a world of male dominance. The performances are strong across the board.
As Stephen Volk says in a fascinating interview included in the Blu-ray extras, Gothic 1986 is a horror film. While some at the time of production expected it to a standard Merchant Ivory-style costume drama, it was anything but. Though I only saw this film for the first time a few years ago, Gothic 1986 has long stuck in my memory from seeing the disturbing screenshots included in horror film books as a teen.
Ken Russell's exuberant style is a perfect match for the material. His visual flair captures the complex workings of an author's imagination like few others could.
The film is a feast for the eyes, filled with intense, surreal imagery that will stay with you too long after the credits roll.
With a small budget for its day and locations in Hertfordshire doubling for Lake Geneva, "Gothic" is neither a straightforward horror flick nor a biopic. The film takes creative liberties with the historical meeting in 1816 at Lord Byron's Villa Diodati, blending fact and fiction to create something wholly unique.
For those who appreciate films that break from convention, Gothic 1986 is a rewarding experience. Its thematic depth and unique, eccentric approach make it a must-watch, especially for fans of Russell's work or those interested in unconventional cinema.
Read our Simon Ball's review of Gothic 1986 on Spooky Isles.
Blu-ray features
Presented in High Definition.
Feature commentary by film historian Matthew Melia and Lisi Russell (2018).
The Fall of the Louse of Usher (2002, 83 mins): Ken Russell returns to gothic themes in this legendarily lurid late video work starring both the director and his wife, Lisi Russell. (You can read Simon Ball's review of this very strange film on Spooky Isles.)
A Haunted Evening (2023, 35 mins): Stephen Volk, the writer of Gothic, revisits his earliest feature script.
The Sound of Shelley with Julian Sands (2017, 18 mins): the actor reflects upon the making of Gothic.
Amelia and the Angel (1958, 27 mins): in this charming early Russell short, a young girl, cast as an angel in the school play, is distraught when her brother damages her treasured wings. Pocket money in hand, Amelia traverses London on the hunt for a new pair in time for the play.
The Guardian Lecture: Ken Russell in conversation with Derek Malcolm (1987, 88 mins, audio only): the director reflects upon his career, at the time of Gothic.
Original trailer.
Illustrated booklet, limited to the first pressing of 3,000 copies, featuring new essays by Ellen Cheshire, Jon Dear, and Matthew Melia and full film credits.
Tell us your thoughts about Ken Russell's Gothic 1986 in the comments section below!
Watch Gothic 1986 Trailer