Reading Time:
2
minutes
The Grenadier pub in London is one of the world's most haunted places. DAVID SAUNDERSON tells us about the haunting tale of its ghostly gambler.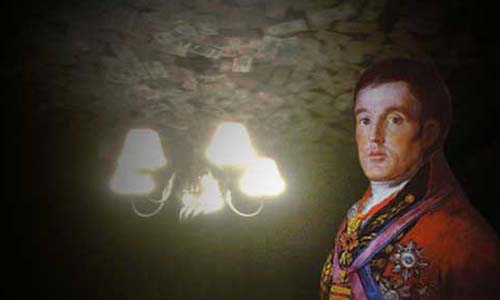 SATURDAY night I dined at The Grenadier London pub, one of world's most famous haunted places.
The historic Grenadier pub is tucked away in a tiny, dimly-lit backstreet of Belgravia; the area is so quiet you could imagine you were in a country village.
The Grenadier started its time as an officer's mess for the nearby Duke of Wellington's Grenadier Guards.

Today, the inn is decorated in military memorabilia but most interesting is the cash from across the world decorating the ceiling. The money is a reminder of a horrific murder that happened in the 19th century.
Young army officer haunts Grenadier
Pete, one of the staff, told us the story of a young army officer who was caught cheating at cards. His gambling colleagues were so outraged they gave him a sound flogging and accidently killed him when he fell down the cellar stairs.
Ever since, his ghost is said to have haunted The Grenadier. The cash plastering the ceiling has been donated by visitors to pay the young officer's gambling debt.
Both customers and staff alike have reported spooky goings-on, including a policeman who witnessed a cigarette smoking itself and a film crew and photographer who snapped the spectral face of an soldier looking back at them from the window.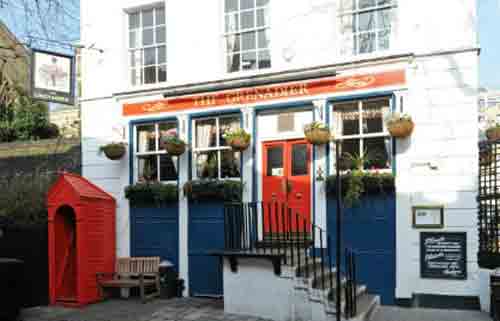 Paranormal activity reaches its height in the month of September which is when the young officer was supposedly killed.
On Saturday night, the Grenadier pub was understandably busy for the week before Christmas.
The place didn't seem crowed though and there was a lovely friendly atmosphere.
The Grenadier is a delightful place to visit for ghost hunters, history lovers and anyone interested in tasty grub. Just make sure you bring a map with you because it's fairly difficult to find!
Where is The Grenadier Pub?
The Grenadier can be found at: 18 Wilton Row, Belgrave Square, London SW1X 7NR (nearest tube is Hyde Park Corner).
Discover London's 30 haunted pubs here.