Reading Time:
2
minutes
Hammer Films didn't churn out as many Mummy films, as it did with its Dracula or Frankenstein franchises. Does that mean their quality was better? RICHARD PHILLIPS-JONES compares Hammer Mummy films and sees how they rank!
Hammer Mummy Films
1. The Mummy (1959)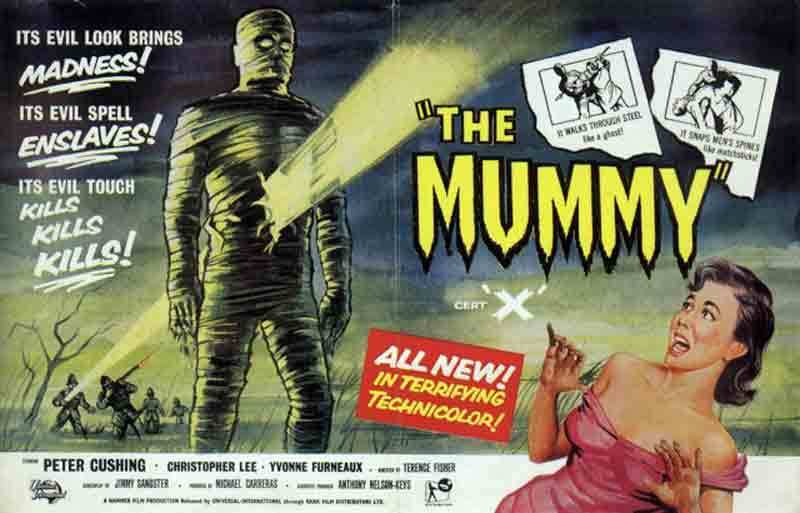 In The Mummy (1959), Hammer successfully combines the Mummy-on-the-rampage thrills of Universal's later entries with the depth and pathos of the Karloff-starring original.
Even under swathes of bandages, Christopher Lee manages to convey the torment of the mummified Kharis.
Perhaps the least feted of Hammer's most important films.
Read our review of The Mummy (1959)
2. Blood from the Mummy's Tomb (1971)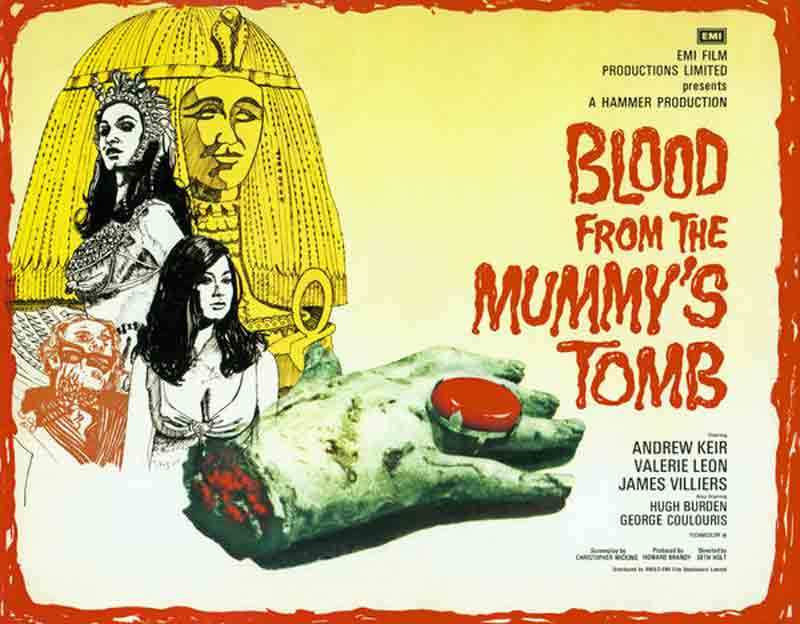 Blood from the Mummy's Tomb is a film which just seems to improve with age.
Considering its troubled, tragic production that's no mean achievement.
Turning the tables on previous entries, Valerie Leon brings the feminine touch to the sub-genre.
More a tale of spiritual possession than your typical Mummy tale, inspired by Bram Stoker's The Jewel Of Seven Stars.
Read our review of Blood from the Mummy's Tomb (1971)
3. The Mummy's Shroud (1967)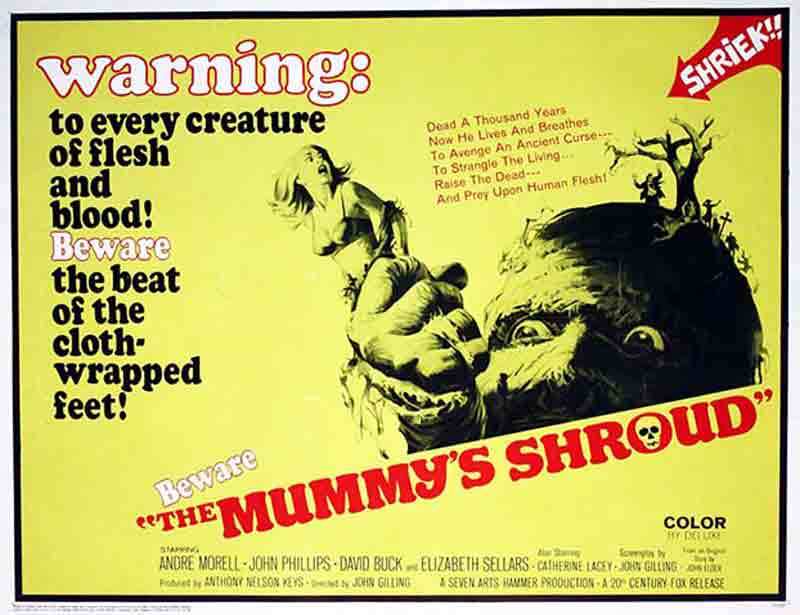 Perhaps not a quantum leap from the number four film on our list, but benefits from taut handling from director John Gilling, plus one of the finest supporting turns from company mainstay Michael Ripper.
It also has an added touch of poignancy as the last Hammer production before they moved out of Bray Studios.
The Mummy is played to great effect by Christopher Lee's frequent stunt double, Eddie Powell.
4. The Curse of the Mummy's Tomb (1964)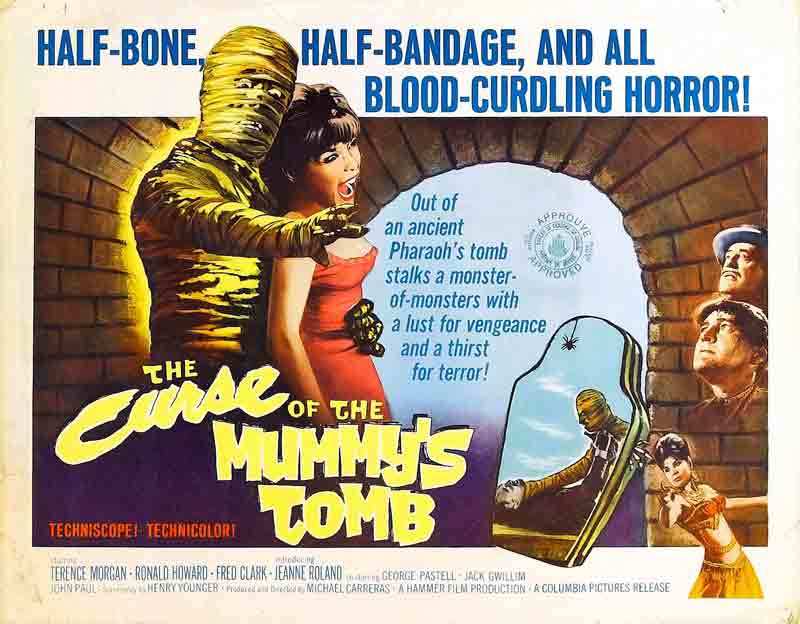 As with all of my Hammer-related rankings lists, it's tough putting any film last on the list as I love each and every one of them.
However, this is essentially Hammer-by-numbers.
That's not a bad thing in itself, but the film takes its time getting to an admittedly effective climax, despite being the shortest film of the four.
Dickie Owen dons the bandages this time around.
Read our review of The Curse of the Mummy's Tomb (1964)
That was our list of Hammer Mummy films. Do you agree with our order? Tell us what you think in the Comments Section below!