Reading Time:
4
minutes
Pontypool's haunted Hanbury Arms Hotel has a long and spooky history. RICK HALE looks at the experiences of both the owners and guests of this Welsh paranormal icon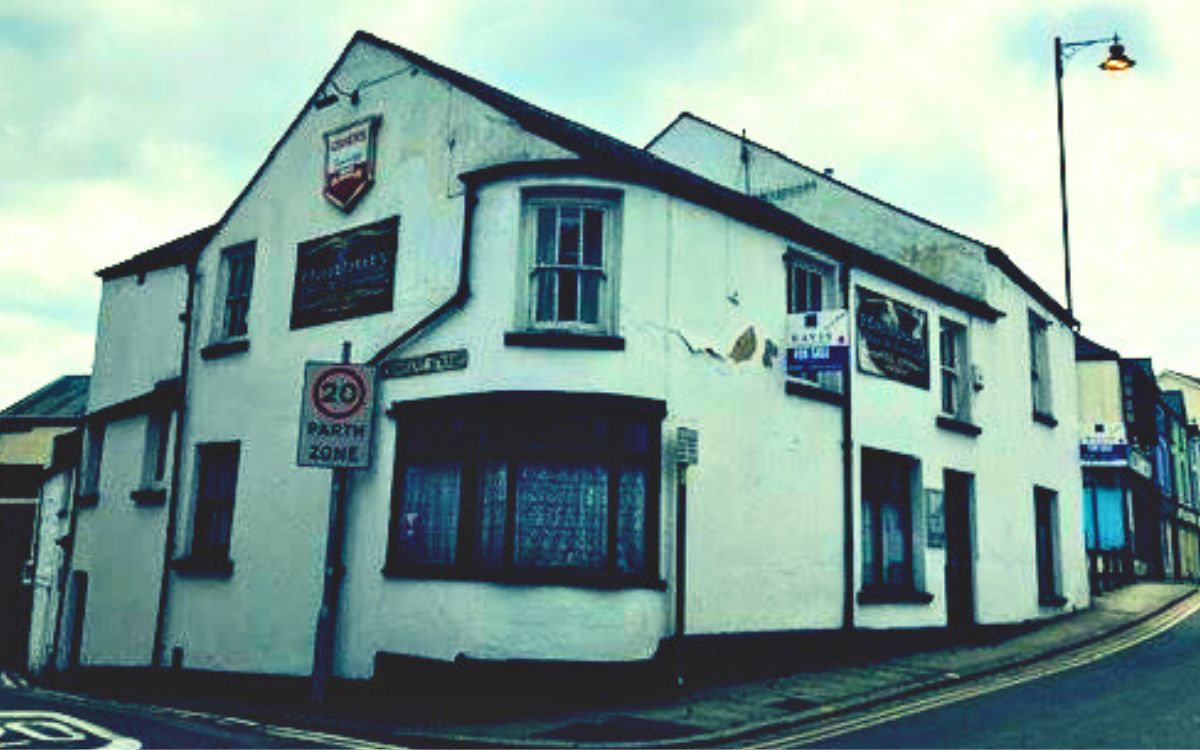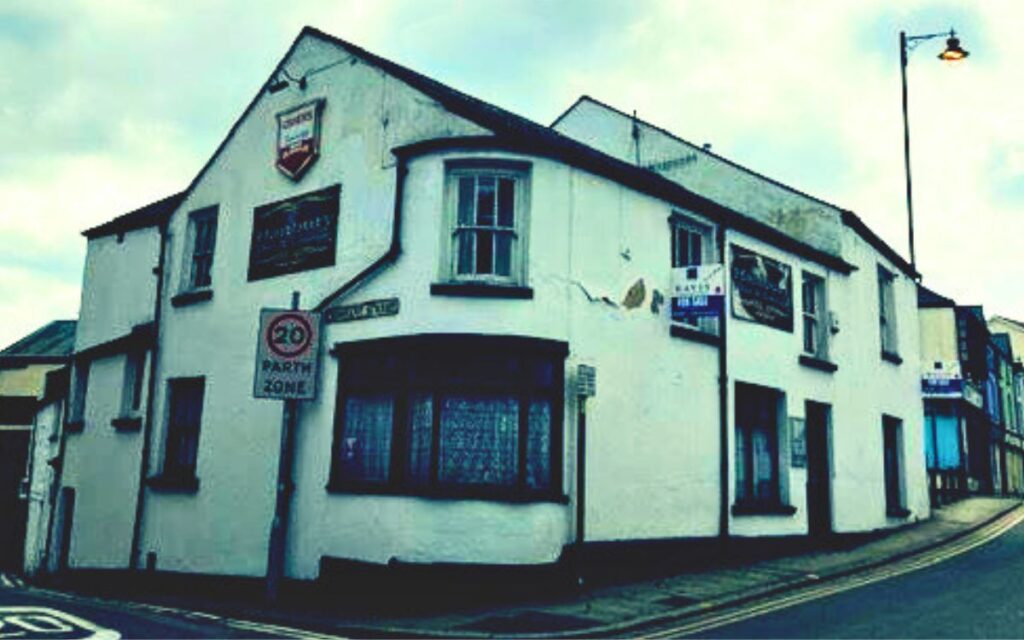 I'm about to ask a silly question, but only because I'm pretty sure I know the answer. Especially where the paranormal community is concerned.
If a notoriously haunted property, such as a home or a hotel/pub came up for sale, would you buy it?
Of course, you would. I know I would. Any ghost enthusiast would sink their hard earned money into the property and possibly turn around and open it to the public with the promise that if you should visit something extraordinary would happen.
That's exactly what Tracey and Nigel Turner did when they bought Hanbury Arms Hotel in Pontypool, Wales. They knew the history well and turned it to their advantage.
But, it would seem this couple got way more than they bargained for. Nevertheless, maybe that's exactly what they wanted. A place so haunted, a waiver must be signed in order to stay there.
History Of Pontypool Hotel and Museum
Situated near the River Usk, the Grade II listed building is truly ancient.
The first known structure on the site was a Norman tower that was built in 1219 CE, and still stands today as a reminder of those days long past.
The Hanbury Arms did not start out as a hotel or pub. Rather, it was constructed as a country home for the powerful Morgan family and was known as Ty Glyndwr.
But the Hanbury Arms claim to historical fame was being frequented by poet and author, Alfred, Lord Tennyson.
Tennyson wrote his Idylls Of The King, epic poems retelling the legend of Britain's greatest monarch, the fabled King Arthur.
Tennyson got his inspiration to write one of his greatest works from the River Usk that flowed nearby and of course the beauty of the Welsh countryside.
Haunting Of Hanbury Arms Hotel
Today, the Hanbury Arms and Museum is owned by Tracey and Nigel Turner, two long-time paranormal enthusiasts and the founders of Lost Entity Paranormal.
According to the Turners, the hotel sits upon old Templar Tunnels and once served as a morgue and a place of execution throughout its long history.
With such a history, it should come as very little surprise that the Hanbury Arms Hotel and Museum is very much haunted.
And not just by one or two active spirits. But by so many that the Turners in their endeavors to document the hauntings have just lost count.
Freddie and Emily
Sometimes, where hauntings are concerned, it's almost impossible to put a name to a phantom face.
And because of this some ghosts are given a name and that's the case with our first two ghosts, Freddie and Emily.
Freddie, is a little boy dressed in Victorian era clothes who seems to pop up all around the hotel and the museum.
He had also been seen in the company of the apparition of a little girl named Emily.
Neither of these children appear to be mischievous, but are known to play in the halls. The sound of giggling is often heard and associated with these two young, happy go lucky spirits.
The Executioner
A menacing apparition clad in black has been seen in the garden. This particular ghost is believed to be the former executioner.
The garden which was where the execution of criminals took place is believed to be this sinister spirits favorite haunt. Where he still revels in the lives he took centuries ago.
The Tickler
Guests brave enough to stay in the hotel overnight have reported a peculiar event.
Some ghost who moves from room to room takes delight in waking up guests by tickling their feet.
When the guests awaken, they find no one there. Just an empty quiet room with a slightly eerie feeling.
The owners attribute this playful activity to one of the many children who haunt the halls of their hotel.
The Cellar
No haunted establishment would be complete without a haunted cellar. And the Hanbury Arms most certainly has that.
Guests and staff who have descended into the subterranean belly of the hotel have reportedly emerged with some chilling stories.
A large and sinister black shadow has been witnessed rising up out of the floor only to scare the daylights out of whoever sees it.
Whoever this shadow was in life jealously guards its domain and clearly does not want anyone in it.
Other Activity
Apart from the apparitions other ghostly phenomena occur in the hotel. And some of that activity can be unnerving to the unwitting patron or staff.
Patrons and staff alike have reported the eerie feeling of being watched. Or hearing the unmistakable sound of footsteps following them.
When they turn to look no one is there.
You've no doubt heard the term, "whistle while you work" Well, the Hanbury Arms has a ghost called the whistler.
This unseen ghost happily whistles as he floats about the hotel and Museum. No one really knows who he is, but his cheerful little tune is known to make people feel at ease.
And lastly, some mischievous poltergeist enjoys pushing glasses off tables and wanders away after they break.
When the Turners bought the Hanbury Arms they were well aware of the building's haunted history. As well as the coffins still taking up space in the Cellar.
But, they knew exactly what they were getting into. And if you ask me, they were the perfect couple to take on this stigmatized property.
So if you're courageous enough to stay the night, you will need to sign a waiver just in case you find yourself in a frightening situation.
The Hanbury Arms in Pontypool, Wales, is certainly worth every penny, as well as your time. And if you're lucky you might just have a spirited encounter you can't explain.
Have you stayed at The Hanbury Arms in Pontypool? Tell us your thoughts in the comments section below!
Watch The Hanbury Arms Hotel Video