Haunted Exeter is jam-packed with history, making it a potential paranormal playground for ghost hunters and investigators, guest writer KATE VON DIERK from Paranormal Exeter writes…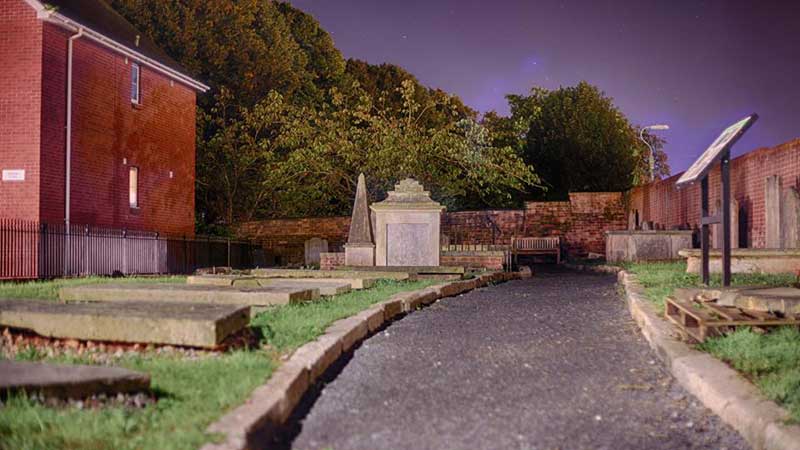 Exeter City is a site of significant paranormal interest for the same reasons a lot of places are: the history.
Stretching back to hundreds of years BCE as minor settlements, Exeter was thoroughly established by the Romans, expanded through Medieval times, and has continued to grow to this day.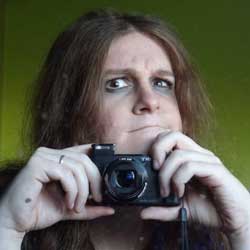 Much of the original period architecture still stands, evidenced most clearly in the City Wall; now a mix of Roman-build, Medieval maintenance and repair, and 1970s renovation.
In modern times, Exeter is still a typically English mix of form from European invaders and settlers, with strong Victorian tones still standing among the 21st Century's architectural tributes to capitalism.
What's in Haunted Exeter?
Haunting stories too are of a wide variety, from tales of a ghostly return from Sir Francis Drake to a pub from which he was once banned, to a ghost cyclist that dashes through the Underground Tunnels.
Exeter St Peter's Cathedral, of course, seems to be the epicentre of hauntings; still the centre of town, previously used as the main burial site for the deceased, and surrounded by sandstone buildings, Tudor terrace, and cobbled streets, the place certainly feels the part.
It has been said that spirits here are in such numbers that they are rather like the hustle and bustle of the living, with people congregating on the steps, relaxing in the grounds, entering and exiting the Cathedral building, and taking the road down to the Quayside.
Despite the wealth of history, and diversity of hauntings, no major Exeter-specific paranormal groups or investigators had become especially established. Partly, this is because of how closed-down locations (and the people that run them) are to the idea of paranormal investigation.
I have been told Exeter City Council is not fond of paranormal investigators, too.
Plymouth and Torbay are well catered for, with a couple of different well-established groups each, and further East there's the Dorset, Wessex, and Bristol research teams, which many readers will already be familiar with. But now there's Exeter Paranormal.
Having a years-long intrigue in the paranormal, I started Exeter Paranormal in the summer of 2016 with a single NightShot camera, and an HTC Desire as an EVP recorder.
My first test for the camera was to go to a local church yard. During a 23-minute EVP session, I captured what is to this day, still the best EVP I have ever received. Had it not been for that single-word spirit voice, it's possible that Exeter Paranormal might not exist today, certainly not in the form it currently is.
Meet the Exeter Paranormal team
At present, Exeter Paranormal personnel consists of myself, Kate, lead investigator, usually assisted by guest investigators from across Exeter and East Devon.
The investigations are evidence-based, but do respect and acknowledge mediumship and spiritual sensitivity, and will sometimes require assistance from a medium.
Using items as technical as 4K night-vision cameras and tri-field meters, and as simple as ping-pong balls and candles, the goal is to document and record verifiable evidence, in order to find the reason, and the people, behind a specific haunting, and to help those involved, be they living or in spirit.
I aspire to be like Adam and Amy of Kindred Spirits, and I try to run investigations in the same respectful and intelligent method, only minus the film crew. It's not about hunting ghosts, it's about finding the truth.
I am still building reputation and credibility – do we ever stop? – and trying to be more widely-known across Exeter and the East Devon area, so that I can be granted access into historically significant places due to my expertise, rather than just my chequebook.
At the moment I am slowly building case files on some outdoor locations I have access to, so I can submit a body of evidence to the owners/operators of the locations. Hopefully when they see the evidence, they'll agree to a full investigation.
This leads me to some strange locations across the city, many of which are not haunted, but some, despite having no previous reports of haunting, carry some hidden history, some of which is still active to this day.
As a paranormal investigator, Exeter is an exciting challenge. I'm just getting started.
KATE VON DIERK is the lead investigator and equipment technician for Exeter Paranormal. Follow Exeter Paranormal on Facebook.