Reading Time:
3
minutes
JAY HOLLIS looks at Hammer Horror, and the supernatural references in Kate Bush's music
The first time I watched the film Night of the Demon (1957), probably about 25 years ago, I was pleasantly shocked to hear the familiar line "It's in the Trees! It's Coming!" uttered by Maurice Denham's character.
Only then did I realise where Kate Bush had sampled the line for the opening of Hounds of Love.
Kate Bush has now begun her eagerly awaited run of concerts at London's Hammersmith Apollo and I thought it would be a good excuse to explore the supernatural references in her work, especially as I need to somehow bust the cloud that hangs over me every time I read another review.
No, I didn't manage to get a ticket either.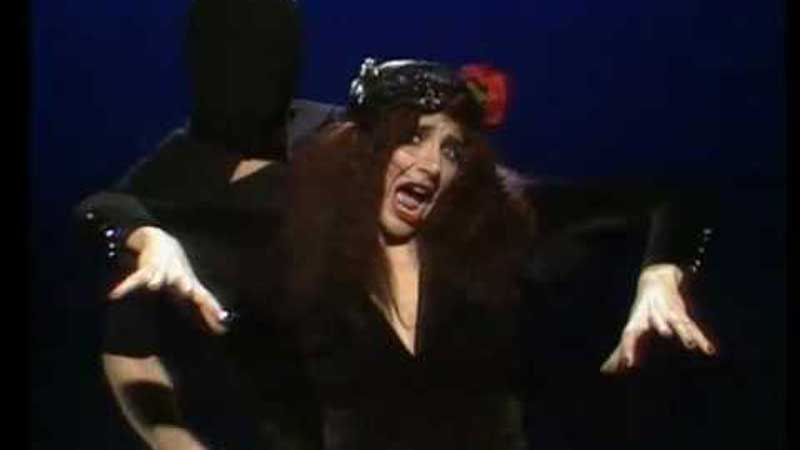 Anyway, I think it's quite safe to say that she's a fan of all things supernatural and it is from film that she seems to gain at least some of her inspiration, perhaps most obviously from the Red Shoes (1948), on which her song by the same name is based, and Hammer Horror, which The Spooky Isles ran a feature on last year.
It was Werner Herzog's use of the haunting Georgian folksong Tsintskaro in his 1979 remake of Nosferatu that inspired her to use the same song in Hello Earth, from the Hounds of Love album.
The Infant Kiss, from her third album Never for Ever was inspired by the 1961 film The Innocents, starring Deborah Kerr, which was based on Henry James' novella, The Turn of the Screw.
As many of you will know, the story concerns a governess who gradually becomes convinced that her charges are being possessed by the ghosts of two recently deceased members of the household staff.
There are more obvious phantoms inhabiting Kate Bush's back catalogue, from the ghost of Catherine Earnshaw begging to be let in to Wuthering Heights to the unseen shadow trying desperately to communicate in Watching You Without Me.
Her most recent album, 50 Words For Snow features Lake Tahoe, in which a ghostly Victorian woman still searches for her dog and Get Out Of My House, from
The Dreaming, is said to have been inspired by Stephen King's The Shining.
There are occult references in her work too.
Lily, from the Red Shoes begins with a protection spell and the chorus features the incantation "Gabriel before me, Raphael behind me, Michael to my right, Uriel on my left side", invoking protection from the archangels.
Waking the Witch, on the other hand, deals more with the persecution of witches rather than the mythology or methodology, depending on your point of view, of witchcraft.
The line, "You won't burn, you won't bleed, confess to me, girl" sends a chill down your spine when you hear it for the first time.
Not content with ghosts and the occult, Kate Bush also sings about Extra-Sensory Perception in Strange Phenomena, from her 1978 Debut album The Kick Inside and the Yeti in Wild Man from 50 Words for Snow.
In 1993, she was asked by Q Magazine if she believed in the supernatural and her answer was simply, "Yes I Do".
I hope if I'm ever lucky enough to meet her, I won't ask such a stupid question.