ANDREW GARVEY reviews Ken Russell's adaptation of Bram Stoker's Lair of the White Worm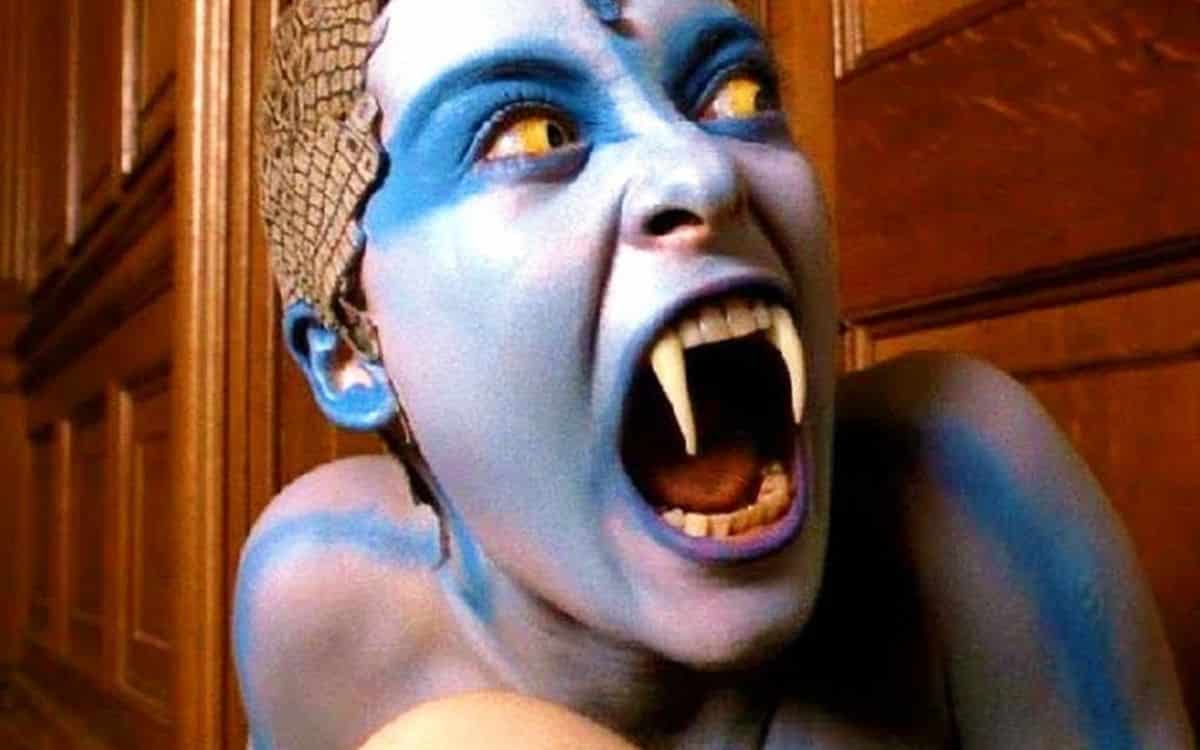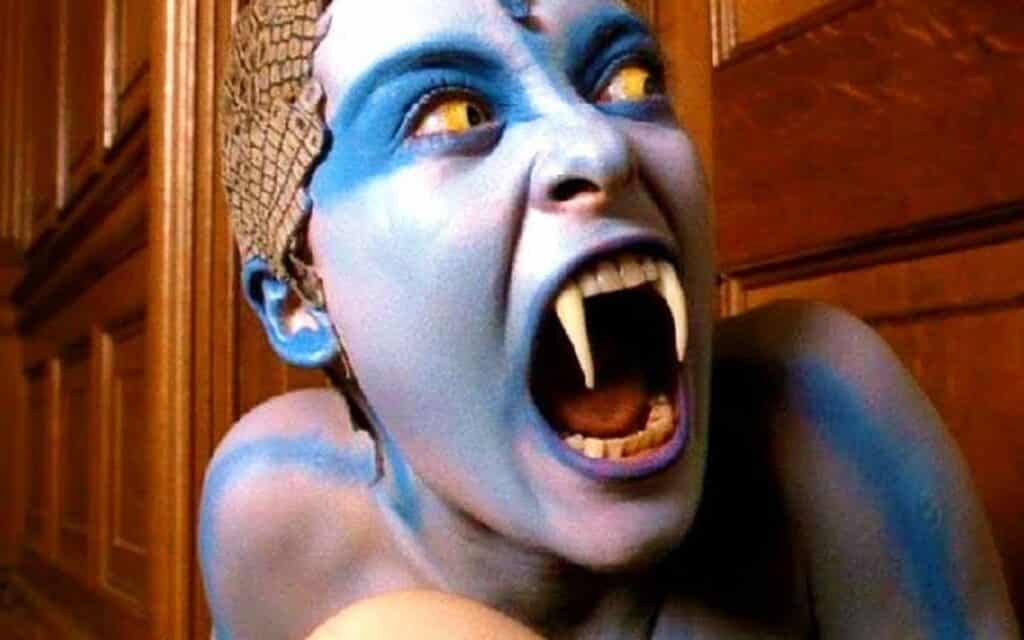 TITLE: Lair of the White Worm
YEAR RELEASED: 1988
DIRECTOR: Ken Russell
CAST: Hugh Grant, Catherine Oxenberg, Peter Capaldi and Amanda Donohoe
Lair of the White Worm 1988 Review
Often criticised for his overly sexual approach to film-making, Ken Russell's extremely loose adaptation of Bram Stoker's 1911 novel, the Lair of the White Worm, was suitably spiced up with plenty of gratuitous nudity.
The novel, itself based partly on the English folktale of the Lambton Worm is a dense, messy exploration of a good central idea, badly done. Russell's version, for all the very fair criticisms levelled at it since it's late 1988 release, is a far, far more entertaining experience.
Starring an incredibly young-looking Hugh Grant in his first somewhat major film role, Amanda Donohoe (two years before her career-making role in LA Law), Peter Capaldi (many years before deservedly making his name as foulmouthed Malcolm Tucker in political comedy series The Thick Of It) and Catherine Oxenberg, most famous as Amanda Carrington in Dynasty, the film has a strong cast for what was essentially a low budget B movie.
Grant plays, as he has for at least 90% of his career, a pleasant and extremely posh Englishman, Lord James D'Ampton. Donohoe is the spectacularly alluring and quite obviously evil Lady Sylvia Marsh.
Capaldi is socially awkward (is there any other kind outside of Indiana Jones?) archaeologist Angus Flint and Oxenberg is the innocent, virginal Eve who's heading for trouble – obviously, this being a Russell film.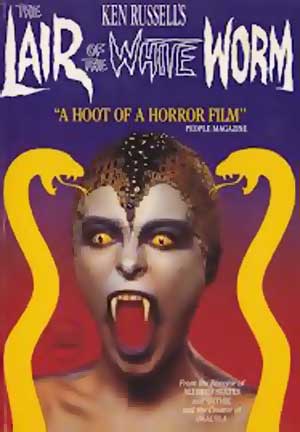 Filmed on location in Hertfordshire, Derbyshire and Staffordshire everything about the film – from the countryside to the farm to the impressive stately homes – feels very, very English.
And if you fancy visiting the cave in the opening titles, it's Thor's Cave in Staffordshire's picturesque Manifold Valley.
Legendary film critic Roger Ebert compared Lair of the White Worm to Roger Corman's work in the early 1960s – perhaps not realising that's considered a compliment to horror film fans – and it's easy to see why.
Garishly coloured, Russell's interpretation of Stoker's tale has plenty of bizarre, highly sexualised imagery, some shocks, a little gore and, just in case I never mentioned it – some nuns being impaled and raped by Romans in a dream sequence that may or may not have popped into Russell's head several times a day every day for decades, judging by his obsessions with sex, religion and violence.
An odd, but very memorable experience, it's one of the better British horror films of the 1980s and well worth a watch in all its glorious, pervy, sometimes scary strangeness.
Tell us your thoughts of Lair of the White Worm 1988 in the comments section below!
Watch Lair of the White Worm 1988 Trailer