RICHARD PHILLIPS-JONES takes a look at Macabre Notions by Aaron White…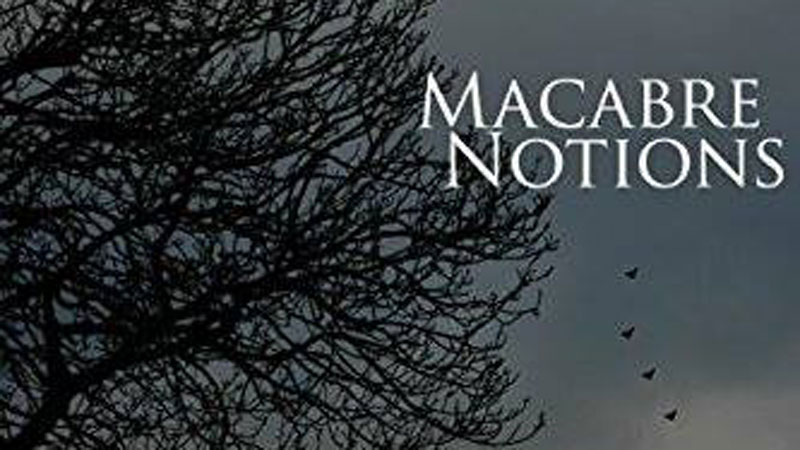 Macabre Notions Book Review
A man arrives on a friend's doorstep late at night, with a grisly revelation to reveal.
A killer who may have psychic powers possibly bites off more than he can chew.
A bereaved artist confronts his grief through his art in an unexpected way.
A further three tales unfold the saga of one haunted house.
This slender volume of creepy vignettes has plenty of shivers in store in its concise word count, providing the ideal short read if you enjoy having your spine chilled before bedtime. Such is their brevity, it would be all to easy to give the game away in any effort to describe them in any depth, but take my word for it: In his first book, Aaron White shows himself as an engaging storyteller, with a refreshingly economical writing style. One might easily imagine his stories being adapted for an anthology film or series, such do they paint a strong visual image in the reader's mind.
Having a trilogy of stories to tell a larger tale is certainly a neat twist to round off a very satisfying collection, leaving the desire to read more from this promising writer.
So, a brief review for a brief book, but make no mistake – this debut effort comes thoroughly recommended.
Macabre Notions is available for download from Amazon Kindle store, or in physical form for those of us who favour a good old paperback.