Reading Time:
3
minutes
A troubled child thinks she's found a friend in a ghostly visitor, but is the spectral guest as benevolent as she seems? RICHARD PHILLIPS-JONES takes a trip down Martyrs Lane.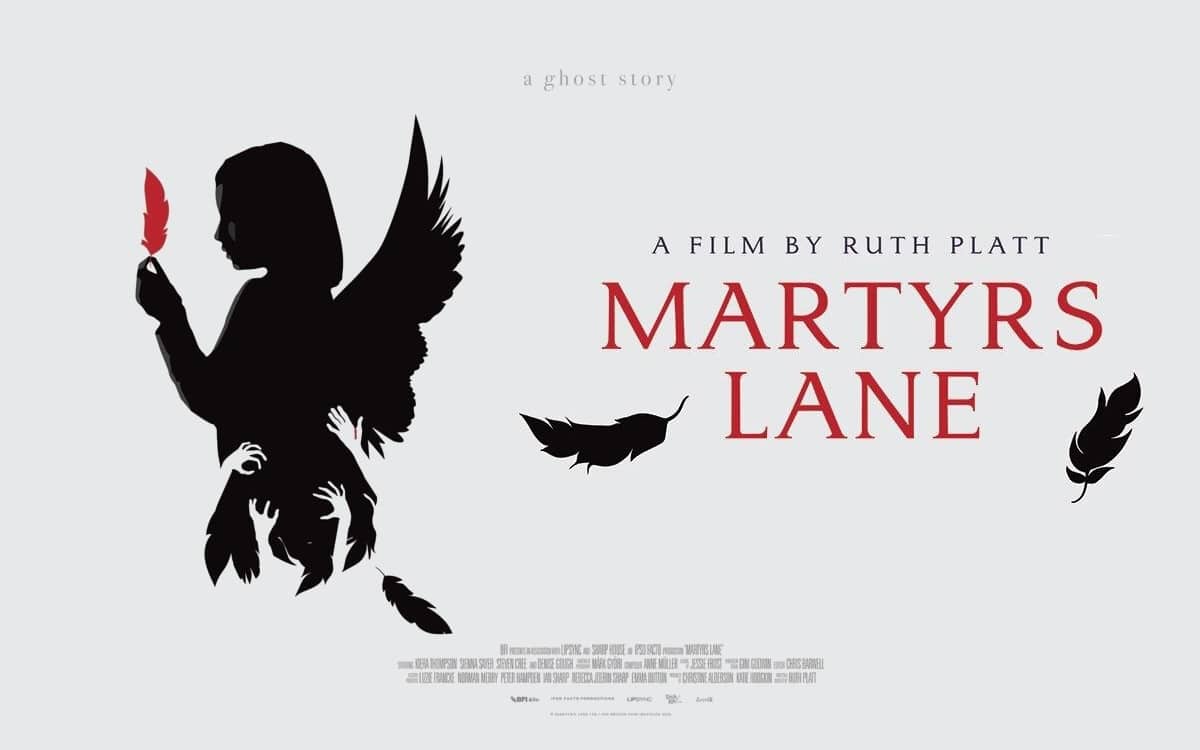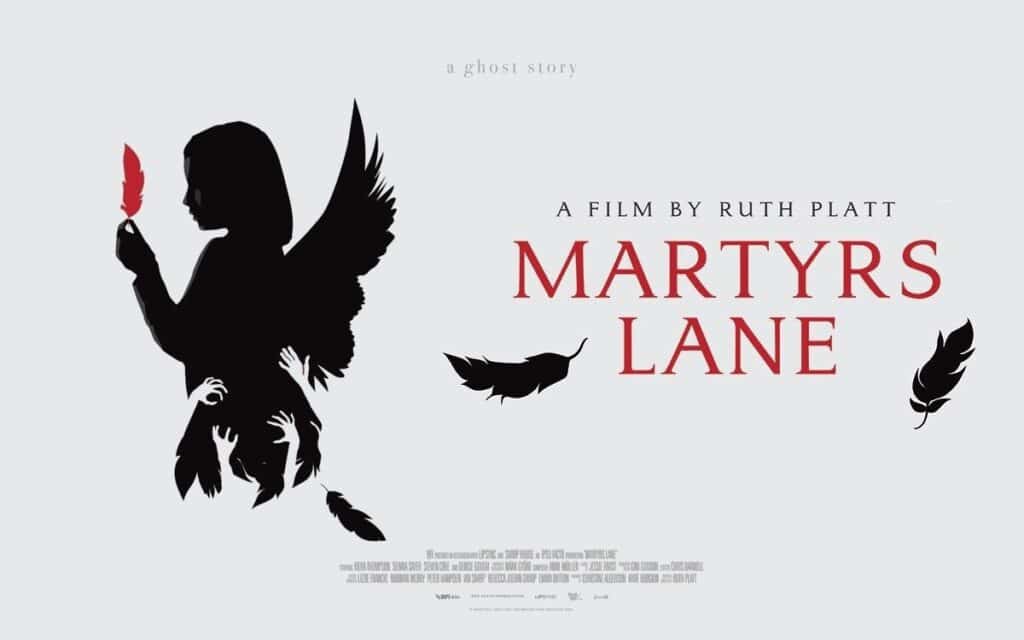 TITLE: Martyrs Lane
RELEASED: 20 August 2021 (Edinburgh International Film Festival), 4 July 2022 (UK DVD and Digital)
STARRING: Kiera Thompson, Sienna Sayer, Steven Cree, Denise Gough, Hannah Rae
WRITER/DIRECTOR: Ruth Platt
Martyrs Lane 2021 Review
10-year-old Leah (Thompson) doesn't have the happiest home life: Her priest father (Cree) seems wrapped up in his parishioners' problems, her much older sister (Rae) seems intent on tormenting her at every turn and her mother (Gough) is distant and detached. The musty vicarage in which they live gives off the feeling that something or someone is missing.
Leah has recurring nightmares which revolve around a locket, hanging from her mother's neck. When she receives a late night visit from a white-dressed, angel-winged spectral waif (Sayer), Leah seems to have made a friend (albeit an unorthodox one), and the two bond over a game in which they each share two truths and one lie.
The challenge is to guess which of the three pieces of information is a fib, and through these games Leah is given information to begin to unpick the puzzle behind her dreams, but as the ghostly child makes further visits and Leah begins to unearth odd artifacts around the house as a result, things take a darker turn…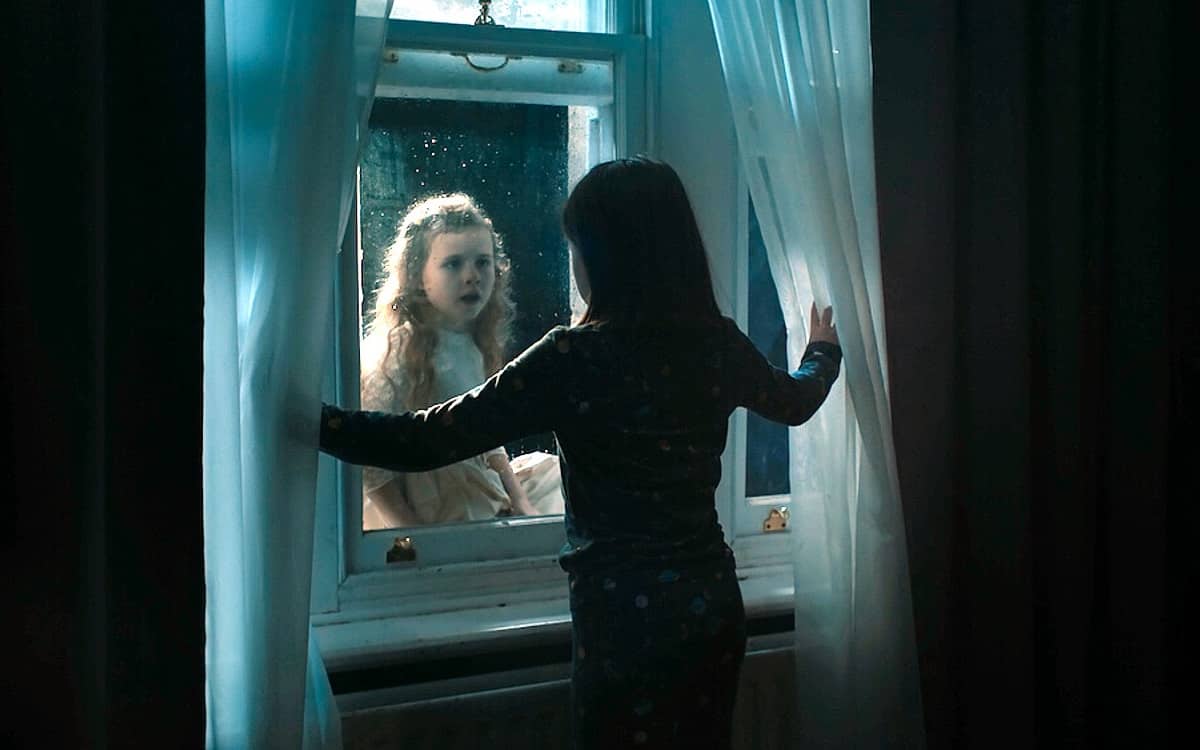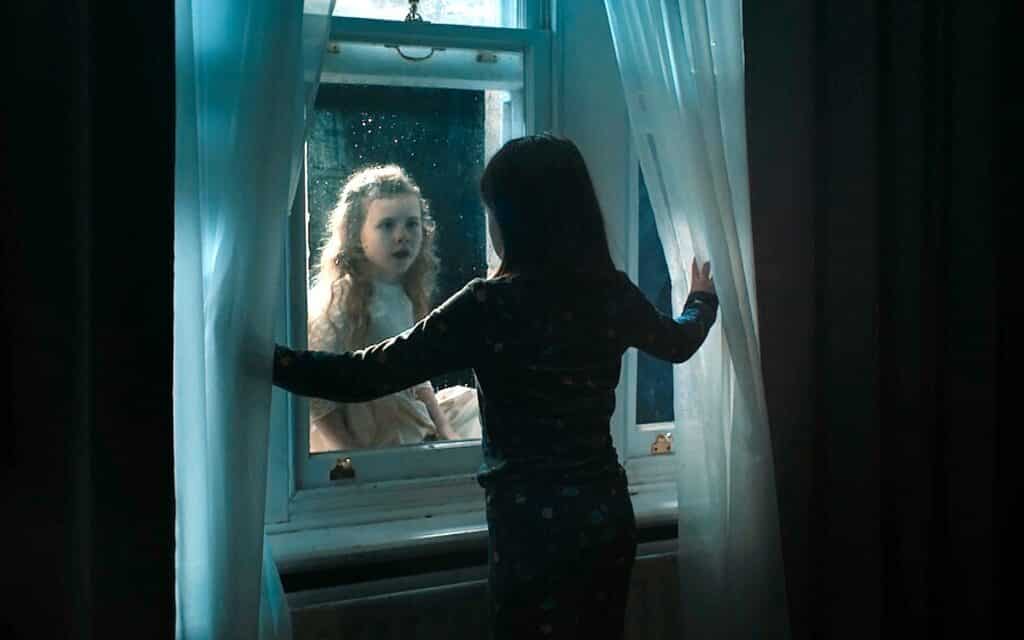 It's been a good year or so for young performers in films we've covered at Spooky Isles, what with striking turns from Shakira Rahman in The Power and Hazel Doupe in The Green Sea. Now, Martyrs Lane offers up two more bright future hopes, with a pair of astonishing performances from Kiera Thompson and Sienna Sayer.
The two are called upon to carry a great deal of the films' emotional core and are captivating to watch together and their interactions take what is a straightforward enough premise into another realm: Leah carries a maturity beyond her years, perhaps hardened by her lot and giving off an air of understandable mistrust in grown-ups whilst by contrast, her strange new bestie has a more devil-may-care flair as she encourages Leah to start asking questions of those around her.
Martyrs Lane is perhaps not one for viewers wanting a wham-bam shock fest, but for those who fancy an atmospheric, charming supernatural mystery which ultimately draws on themes of guilt, loss and bereavement (a respect in which it evokes reminders of the superb Spanish chiller The Orphanage (2006)) it's a satisfying hour-and-a-half.
If the final reveal (which explains the films' title) can be guessed before it actually appears, it barely matters – with solid supporting turns (Gough's performance in particular wins sympathy as the climax approaches) Martyrs Lane is a marvellous showcase for two very impressive young talents.
Martyrs Lane is released to DVD and digital platforms in the UK by Acorn Media on 4 July 2022.
Watch Martyrs Lane 2021 Trailer