Reading Time:
4
minutes
A bench in West Auckland is haunted by the ghost of female serial killer Mary Ann Cotton, says GAYLE FIDLER
"Mary Ann Cotton, she's dead and she's rotten" … Nursery Rhyme
Like many people at the present time, I have been finding life difficult during lockdown. Researching and writing up findings, seem to have been even more gruelling and required a lot more mental effort than usual.
However, I finally found some motivation to undertake some research which under "normal" circumstances, I would have probably overlooked. A public bench. Yes, a seat, that one can sit on whilst taking your daily exercise.
For the past exceptionally long weeks we have been on strict government advice to only exercise once a day and make only essential journeys. Luckily, my investigation allowed me to do both things combined. A walk into my local village whilst stopping at my local shop. I am almost into Royston Vasey territory here, and it does in fact get weirder.
West Auckland is a village in County Durham, in the North East of England. A stroll around the village green, will enable you to take in the beautiful 17th & 18th Century buildings which still surround it.
West Auckland is mostly famed for being the home of the first World Cup after a team made up of local miners won it twice in 1909 and 1911.
However, West Auckland also has a more sinister claim to fame. It was once home to one of the most infamous and prolific serial killers in Britain.
Who was Mary Ann Cotton?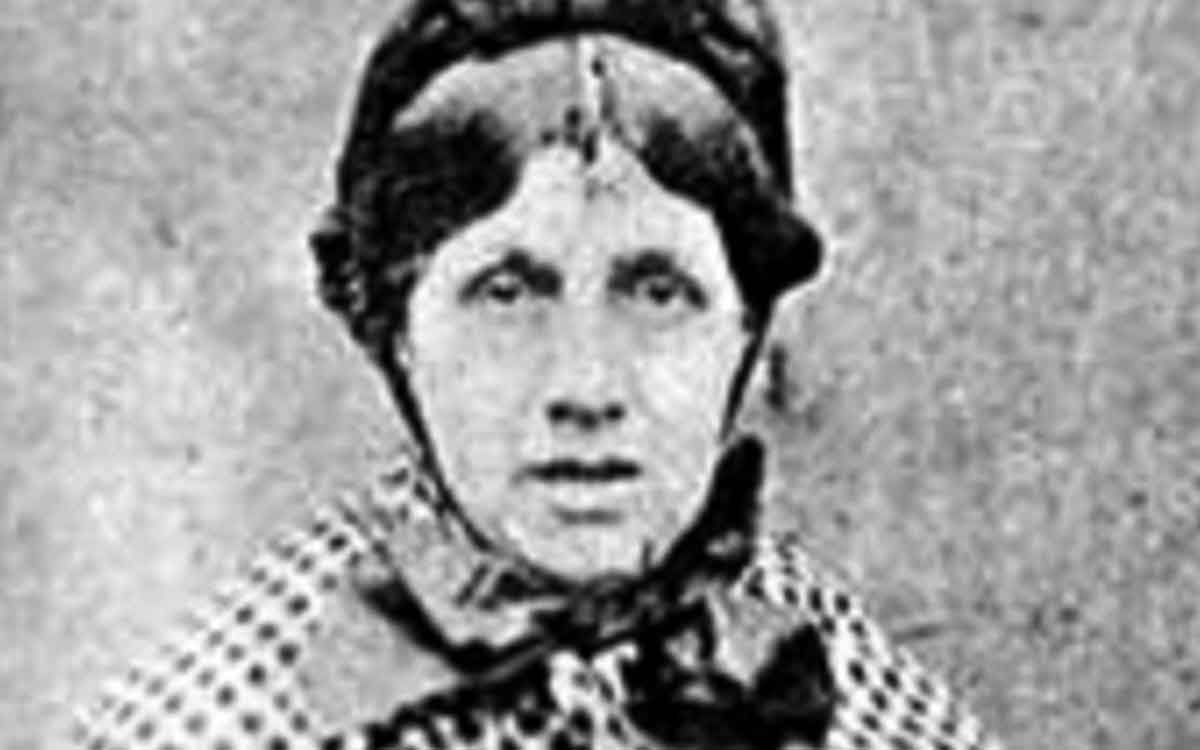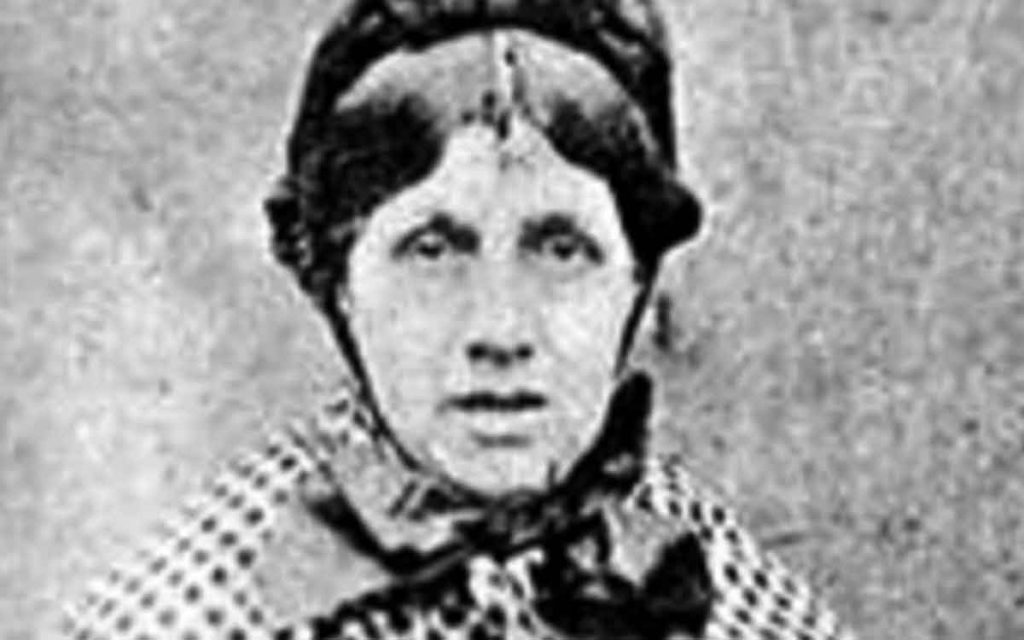 Mary Ann Cotton was born on 31st October 1832 (a most suitable birthday for the Black Widow). Born a miner's daughter. Her father was killed in a fall in a mine shaft, and the body returned to his wife in a sack. Mary left home at 16 to become a nurse, and later changed professions to be a dressmaker.
At the age of 20, Mary Ann married a labourer and they moved to Plymouth. It is reported that Mary bore five children during this time. Only one of them survived to move back North (Margaret Jane). Due to legislation none of the four deaths needed to be recorded.
The couple moved back to the North East, where another three children were born. Two of which subsequently died, along with Margaret Jane now aged four.
After 13 years of marriage, Mary's first husband also passed away and she claimed £35 in life insurance (approximately half a year's wages at the time) as well as another pay-out for the death of one of her sons.
Tracking the Black Widow's crimes after this is almost a mammoth task. Like a weird family tree, her killing spiralled out of control.
Although, she was later only convicted for the murder of her stepson, Charles Edward Cotton, her death count is believed to be much higher. Possibly up to 21 people.
Throughout Mary Ann's adult life, those close to her had a habit of dying prematurely, usually after developing stomach problems. The death toll included her own mother, three husbands, eleven of her children and a close friend. Many of these deaths included life insurance pay-outs to Mary Ann.
It was not until the death of her stepson that a doctor who had examined the boy became suspicious and tests showed that the boy had died of arsenic poisoning. Mary Ann was arrested and tried. She never confessed to any of the other murders, but suspicions remained.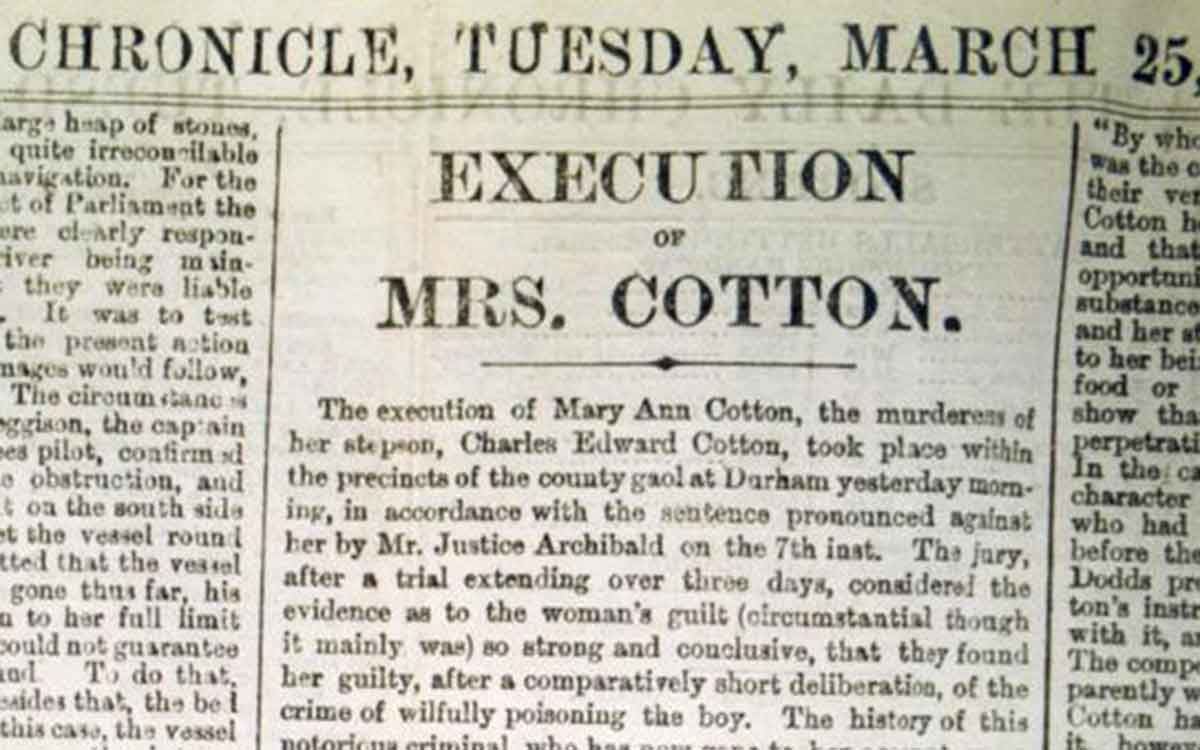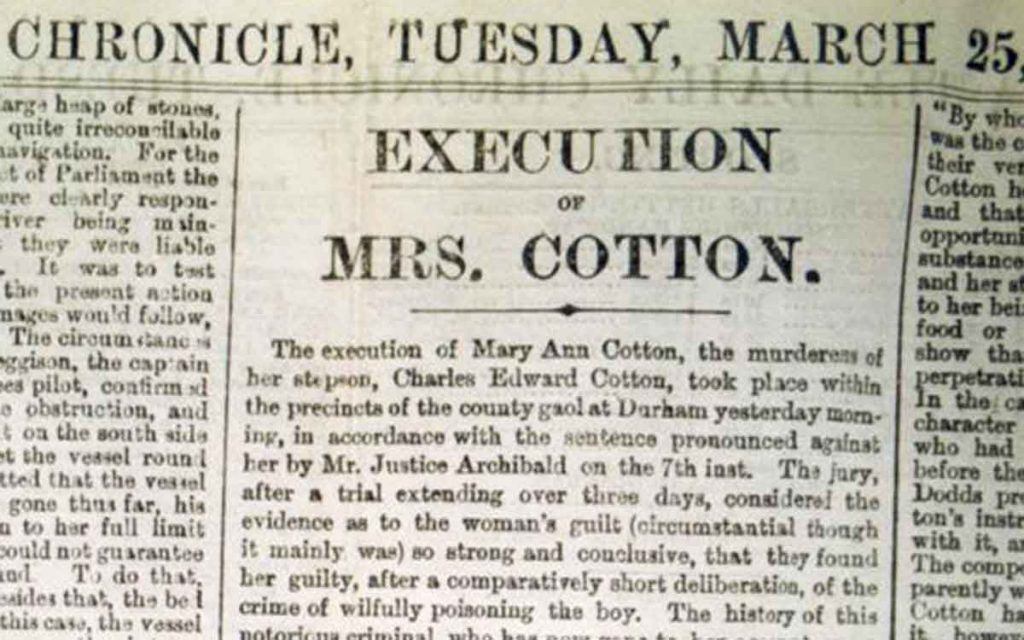 In 1893, Mary Ann was executed in Durham gaol by an executioner who was later described as "not fit to hang a dog". The hanging was apparently botched, using a short rope and a two-foot drop. Some have suggested this was done deliberately.
Mary Ann died from strangulation. The execution hood over her face was reportedly splattered with blood. Presumably, from her lungs as she frothed desperate for air. Several witnesses were reported as being visibly disturbed as they watched her die. She was buried in the grounds of Durham gaol, and later exhumed and cremated.
So, back to the bench.
The Haunted Bench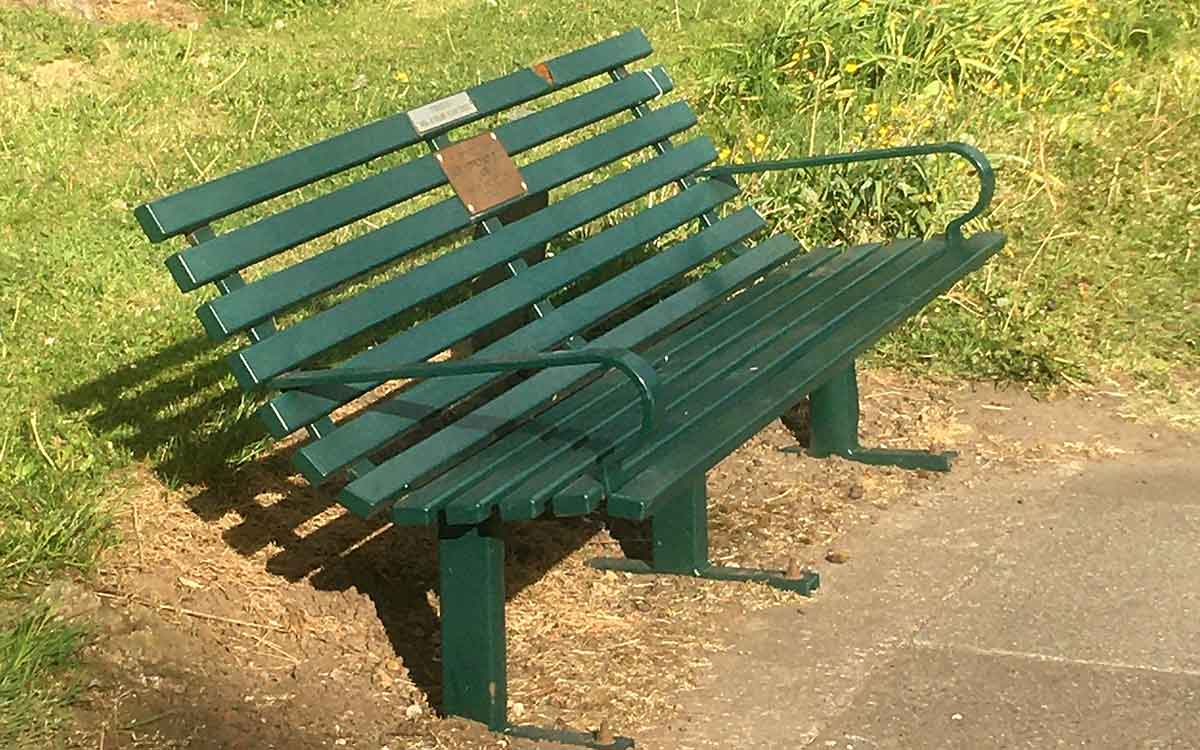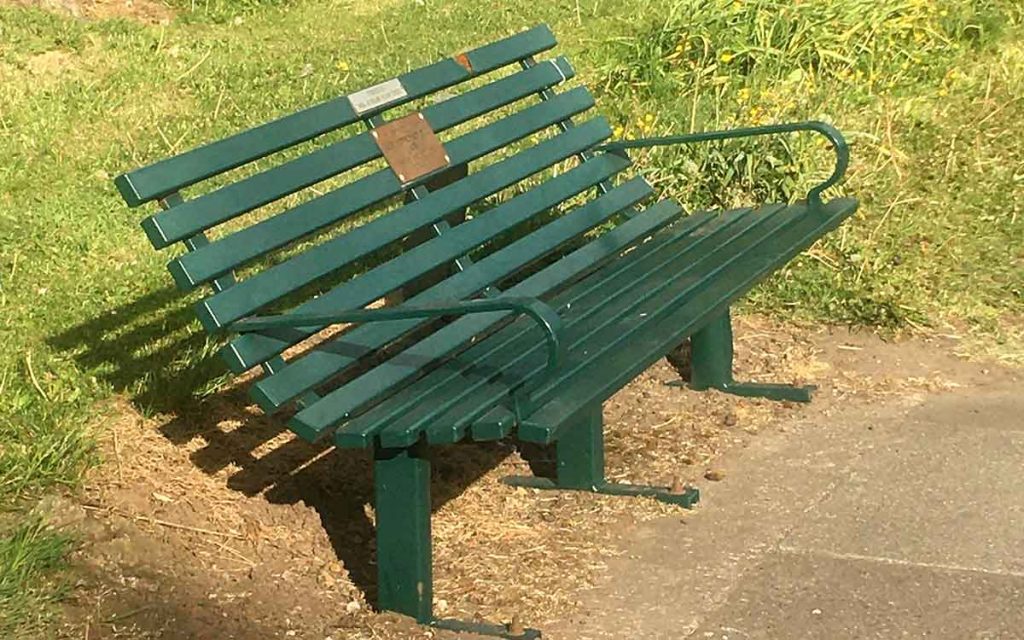 Mary Ann lived in two properties in West Auckland. The most well-known still stands overlooking the village green on Front Street and was the last house she lived in before she was arrested. She also killed her last victim there.
Lesser known is the house she lived in prior to moving to Front Street. This house was number 20 Johnson Terrace.
The terrace has long since been demolished and is now the site of one of the main routes into the village, known as Darlington Road. Here stands a bench, backed by a playing field and allotments.
The bench is a most suitable place to sit on a sunny day and watch the world go by.
Local tales suggest that the bench sits where 20 Johnson Terrace once stood. It is hard to imagine whilst sitting there on a sunny day, that a woman once described as stunningly beautiful with long sweeping black hair, plotted and committed dreadful atrocities on this site, including the murders of her own children.
Stories suggest that the bench has a dark foreboding presence surrounding it. A chill has been felt in the air even on the sunniest of day. Sometimes, whilst sitting there, people have reported seeing the ghosts of victims playing on the grass surrounding it.
I sat there on a sunny day when lockdown restrictions eased. The sun continued to shine, I did not see any ghosts or feel a chill in the air. Maybe even the dead are in quarantine…. for now.