Reading Time:
2
minutes
DAVID SAUNDERSON looks at The Night Whispered (2016), Nicholas Vince's debut as a writer and director…
Nicholas Vince – best known as The Chatterer from the Hellraiser horrors – has created his first film as being both the writer and director … and it's a dead-set supernatural chiller!
At little over eight minutes, The Night Whispered is a simple and effective creepy horror.
Unlike his Hellraiser performances, Vince appears with no makeup, there is no blood, and there are no jarring shocks.
But we are on edge for almost the entire film as follow a group of young friends walking home on a bitterly cold night, when they are approached by a sinister man (Vince) and his dog.
What is first seen as a brisk walk down a lonely path soon turns into a mystery when the friends start disappearing…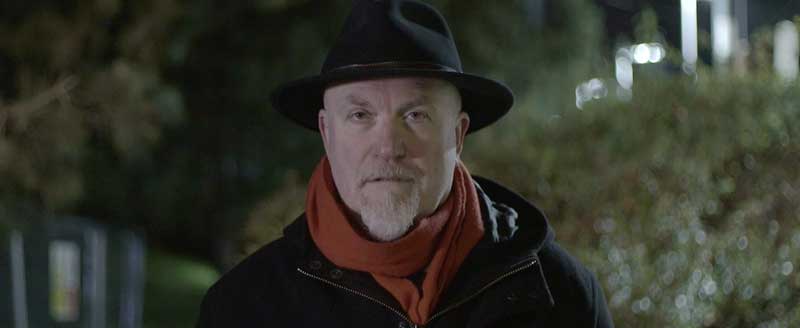 Nicholas Vince says: "The Night Whispered, is a modern chiller in the style of those Christmas ghost stories. There's no violence, no gore. My aim is to give viewers chills and perhaps creep them out. The film's also inspired by my own fear of the dark, which lasted until my early twenties. As a teenager, walking home at night after drama club, I would dare myself to take a short cut across a dark playing field. I always ran, imagining strange, cold hands might grab me or dark voices summon me. For me, the night had voices, and they whispered."
Besides Vince in the role of Samael, the film also stars Holly Boyden, Dawson James, Laura Hopwood, Maddy Vince and Bertie (the dog) as himself!
Filmed on a horribly cold November night, one can feel the bitterness emanate from the screen during The Night Whispered. The Night Whispered is a little weird at times, so it is genuinely creepy and worth seeing.
Watch The Night Whispered Teaser