Reading Time:
2
minutes
DAVID SAUNDERSON gets locked in a room with a murderous butcher as part of No Escape's Halloween Special – here's what he thought of his escape room experience!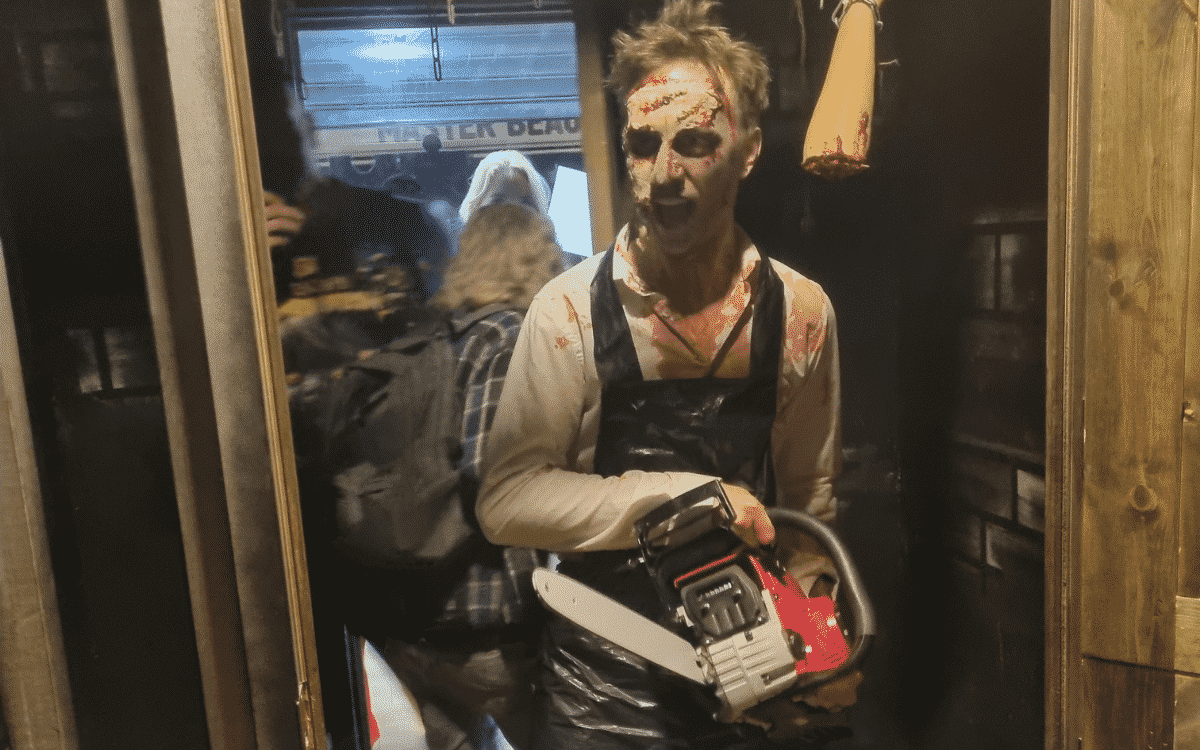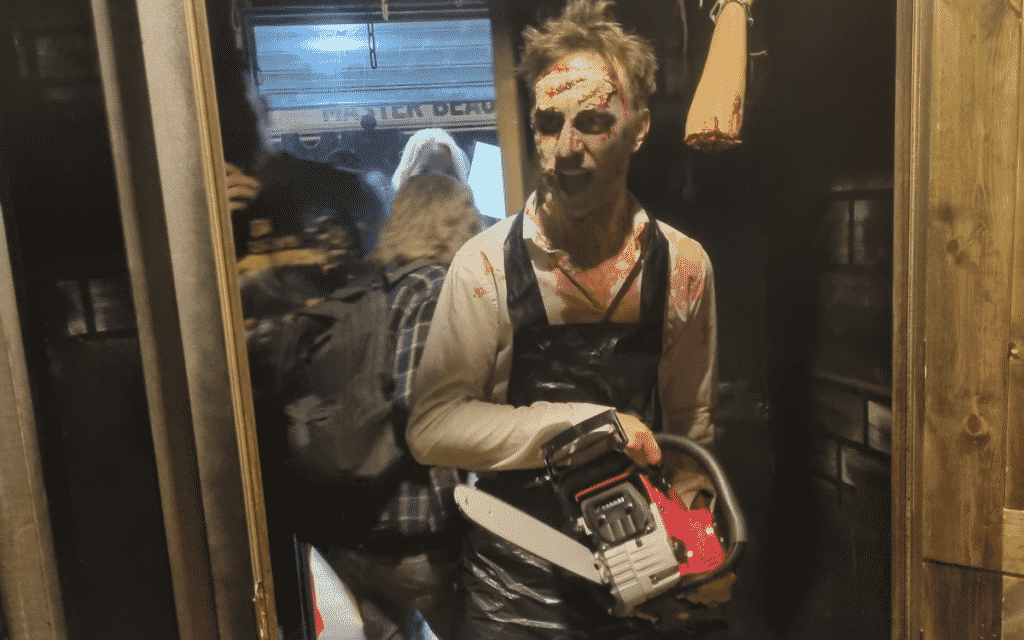 Escape rooms seem to be more and more popular these days. Teams are put together to use their brains and sheer nerve to break out of a locked room with a limited time to do it.
Spooky Isles recently tried out No Escape's Halloween Special, a new immersive horror attraction in London, which has been put together in time for the spookiest time of the year.
The No Escape Halloween Special was designed by Spooky Isles' favourites Dan Brownlie and Jessica Brownlie, the team behind UK Haunters. They've used their warped minds to put together several horrifying evenings of live actors, jump scares, creepy rooms and scary puzzles to create a strange and fun Halloween atmosphere.
Now I've never been in an escape room before (though the door handle fell off the loo once), so I really didn't know what to expect. But it soon became obvious that it was a very tense exercise. Not only do you have to concentrate on solving problems, you are battling a ticking clock and a screaming mad man lunging at you with a chainsaw just to put you off your game.
My experience was that I realised soon that I'm not really made for puzzles with any sort of mathematics involved. Had it not been for my team mates, I'd probably still be there being terrorised by The Butcher. But apparently each game has it's own different slant with something to suit everyone, so maybe I would have been better in a different game.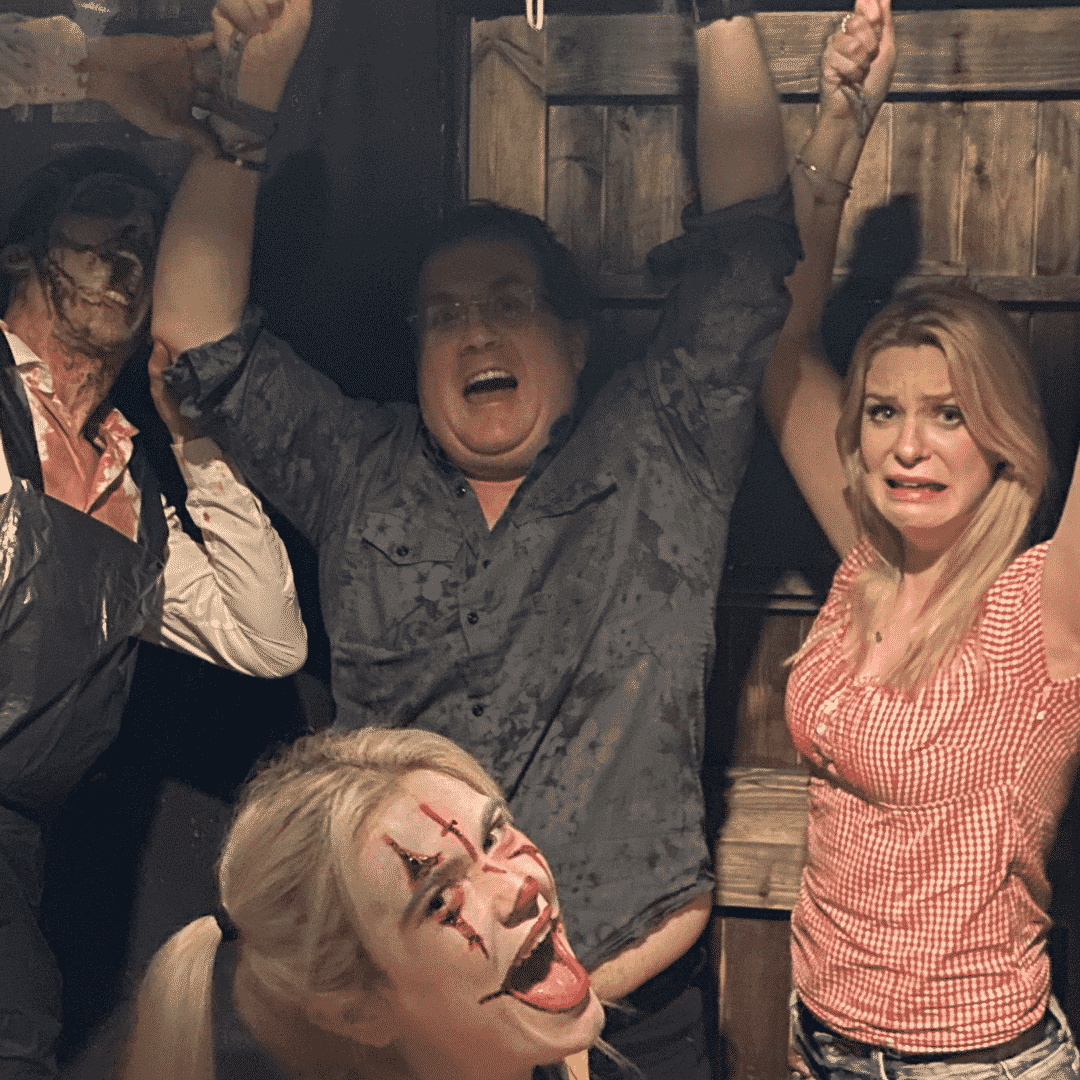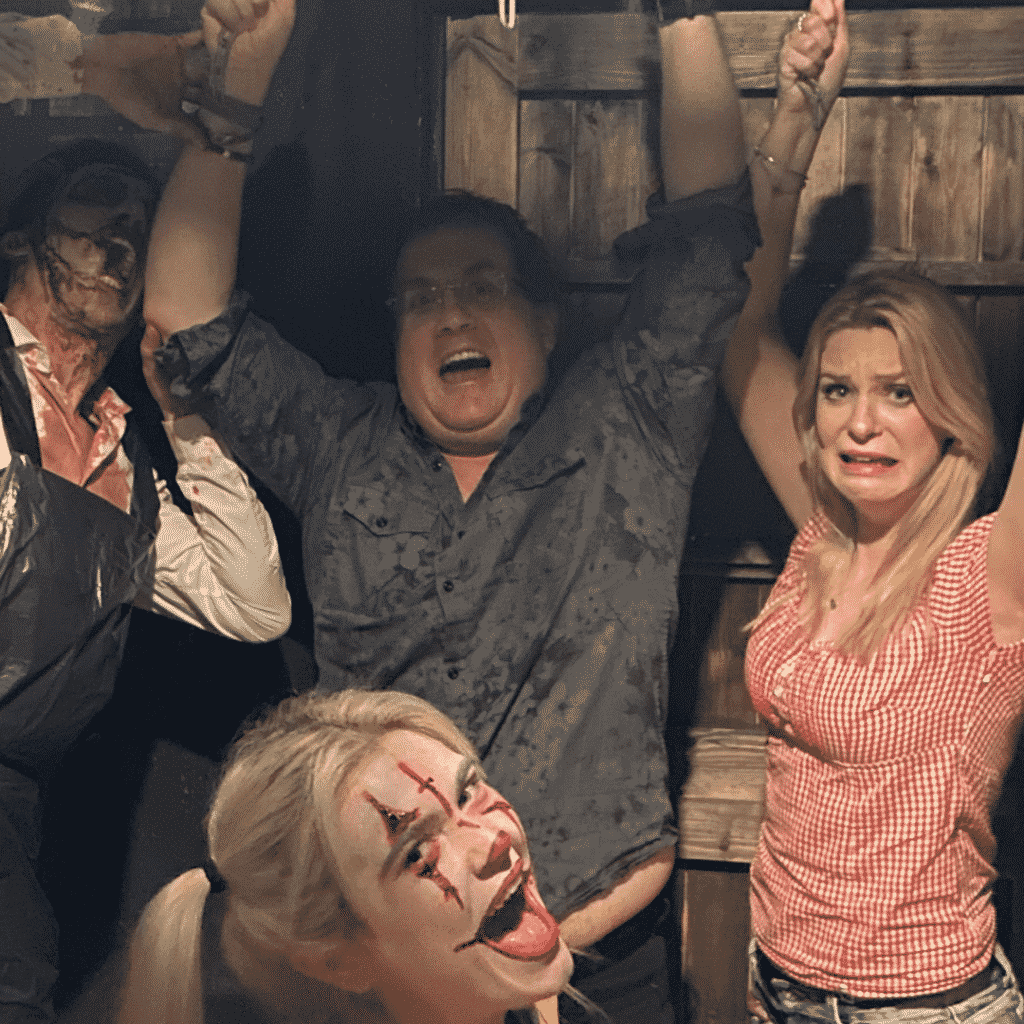 We went head to head with The Butcher in Algate, but No Escape has set up seven rooms around four London locations with different themes. You've got a sadistic dentist, a murderous cook, possessed dolls of a haunted toy store and much more.
The feel, look, sounds, props, all the gore, all the amazing actors, storylines, etc were awesome. No Escape and Dan and Jessica have created a wonderful immersive evening. I did enjoy No Escape – the Halloween horror theme was awesome, and I thoroughly recommend it for your Halloween week if you're in London.
You can check out No Escape at their website www.noescapelondon.co.uk. The No Escape Halloween Special is on from 28 October to 31 October, 2021 in Oxford Street, Brixton, Algate and Holloway.