Reading Time:
6
minutes
Over the years there have been thousands of unsolved deaths at the hands of others.
NIA JONES gives us 10 of Britain's most notorious cold cases, reminding you to never forget them.
Julia Wallace, 1931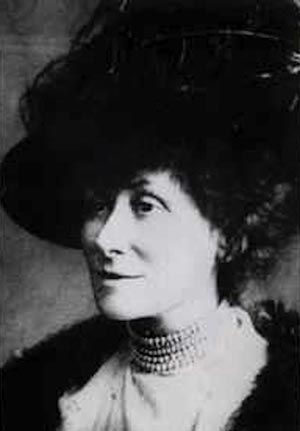 The murder of Julia Wallace is one of the most written about cold cases in Britain. Julia was found by her husband, Prudential insurance salesman, William Herbert Wallace bludgeoned to death at her home.
Wallace was soon arrested for her murder and a jury found him guilty, he was sentenced to death by hanging, but in a first for British justice, his conviction was overturned on appeal because it was not supported by the weight of evidence.
Many theories about the true identity of her murderer have emerged over the years, but the case remains unsolved to this day.
Eve Stratford, 1975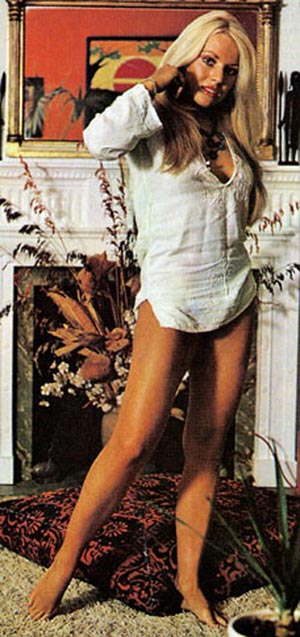 Eve Stratford was working as a Bunny Girl at the Playboy Club in Park Lane, London when she was found by her boyfriend lying on the floor of her Leyton flat, tied up and gagged and her throat cut between eight and 12 times.
Remaining a cold case until 2007, miraculously DNA links were discovered between the death of Eve Stratford and a teenager named Lynne Weedon. Police determined both were sexually motivated murders and committed by the same unknown assailant.
Genette Tate, 1978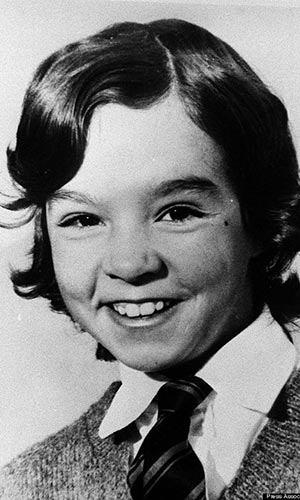 Genette Tate's disappearance is Britain's longest running missing person inquiry. Thirteen-year-old Tate was snatched from her bicycle while delivering newspapers near Aylesbeare, East Devon.
Her bicycle was found abandoned on a country lane and the newspapers scattered around the area, but Genette was never seen again and the mystery remains. Devon and Cornwall Police suspect serial child killer Robert Black abducted and murdered her – but they have never had enough evidence to try him in a court of law.
Suzy Lamplugh, 1986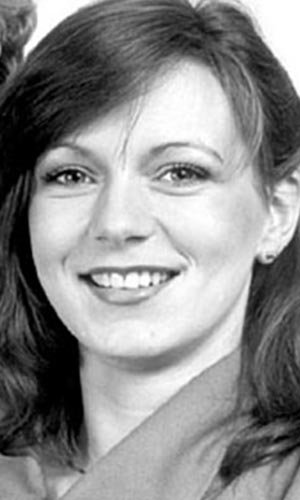 A 25-year-old estate agent, Suzy Lamplugh went missing from Fulham after keeping an appointment to show a house to a mysterious 'Mr Kipper'. The prime suspect for her disappearance is convicted rapist and killer John Cannan, who is understood to have used the nickname 'Kipper' in prison.
Cannan denies involvement any involvement and police are still actively investigating the case, as recently as 2010. But Suzy Lamplugh was officially declared dead, presumed murdered in 1993.
Karen Hadaway & Nicola Fellows, 1986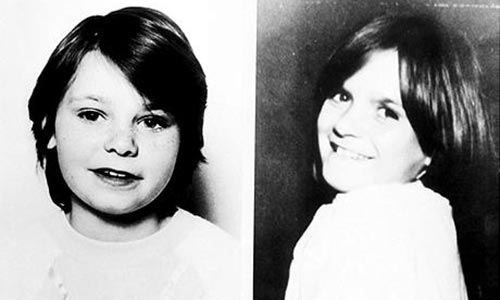 Known in the media as 'The Babes in the Wood' case, the bodies of Nicola Fellows, 10 and her friend Karen Hadaway, 9 were found sexually assaulted and strangled in undergrowth at Wild Park, Brighton. A day earlier they had been abducted from the estate where they lived.
The prime suspect was Russell Bishop, a 19-year-old roofer who joined the search and was among the first on the scene when the girls were found. He was acquitted, but three years later he was found guilty of the sexual assault and attempted murder of a seven year old girl only a few miles from Wild Park – he is now serving a life sentence.
Despite two troubled crown court trials, nobody has been brought to justice for the murders of Karen and Nicola; as police have not been able to gather enough evidence to mount a successful prosecution.
Daniel Morgan, 1987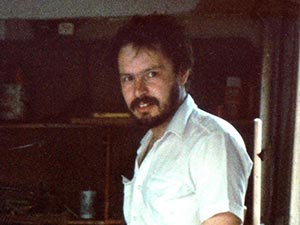 Llanfrechfa, Monmouthshire raised Daniel Morgan was a private investigator who was murdered with an axe in the car park of the Golden Lion Pub in Sydenham, South East London. He was said to have been close to exposing serious police corruption.
Since then Metropolitan Police said it had dealt with 750,000 documents, taken 8,854 actions, provided 6,180 statements, gathered 17,960 exhibits and interviewed 188 witnesses.
Despite three years of legal hearings estimating unofficially £30 million no-one has been brought to justice for Daniel's death; despite five police inquiries and allegations concerning the unethical conduct of News of the World newspaper. Daniel's case has become one of Britain's longest unsolved murders and has been described as a sad, yet potent reminder of the London police culture of unaccountability and corruption.
Cheryl James, Geoff Gray, James Collinson & Sean Benton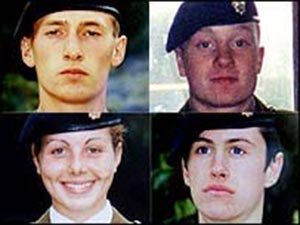 Between 1995 and 2002 new recruits at the Royal Logistics Corps' Geoff Gray, from Durham, Sean Benton, from Hastings, James Collinson, from Perth and Cheryl James, from Llangollen, North Wales, died from unexplained gunshot wounds in similar circumstances at the Princess Royal Barracks at Deepcut in Surrey.
The Royal Military Police determined their deaths tragic suicides, but the families of the victims were not convinced that their sons and daughter killed themselves. Allegations of institutional bullying, sexual abuse, cover-ups and withheld evidence where uncovered adding to the controversy.
The civil rights group Liberty, on behalf of Cheryl James's parents applied for a fresh inquest after using the Human Rights Act to get access to 40 plus volumes of documents understood to be in Surrey police files. Mr Justice Mitting and Judge Peter Thornton QC ruled there was "an insufficiency of inquiry" at Cheryl's 1995 inquest and quashed its open verdict. The High Court ordered a new inquest 2014.
Jill Dando, 1999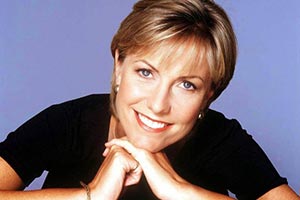 The BBC Crimewatch presenter and journalist was shot dead with a single gunshot wound to her head on the doorstep of her West London home. Local misfit Barry George was jailed for the murder in 2001, but acquitted in 2008.
Many theories have been put forward including a botched robbery or a mugging attempt, an obsessed fan, a professional hit man due to publicity on Crimewatch and revenge for Nato airstrikes on the former Yugoslavia.
The case remains open.
Adam, 2001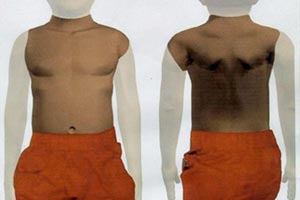 A dismembered torso of a young black male was discovered floating in the River Thames, in the absence of an immediate positive identification, police named him Adam. They determined that Adam was likely to be from Nigeria, and was murdered as part of a West African magic ritual.
Sometime later Adam was potentially identified as Patrick Erhabor, whose parents had been deported back to Nigeria. To date, nobody has been arrested or charged with his murder.
Gareth Williams, 2010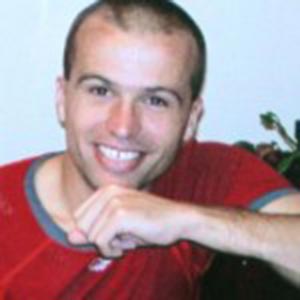 Originally from Valley, on Anglesey, North Wales, Gareth Williams was a mathematics prodigy who worked as a cipher and codes expert for GCHQ, in 2010 he was on secondment to MI6 in London. In August, colleagues contacted the police reporting he had been missing from his work for at least 10 days. Gareth was found dead locked inside a padlocked sports bag in the bath of his Pimlico 'safe flat'.
A post-mortem examination and toxicology tests found no traces of drugs, alcohol or poison in his system – and the police investigation failed to establish a definite cause for Gareth's death. There are also claims that Gareth had an interest in cross dressing, bondage, auto-erotic asphyxia and claustrophobia. His former landlords in Cheltenham supported this revelation saying they had once rescued him from his bedroom in the early hours of the morning after hearing his cries for help and finding him tied up unable to move.
But beyond the revelations about his private endeavours many suspicious elements surround his death, pointing strongly to foul play by the secret service 'dark arts'. The absence of any DNA at the crime scene and the flat's central heating turned up to full in the middle of August. There were also no signs of a struggle and the eyelets on the bag's locks had been fastened with the Velcro on the handles perfectly aligned.
Gareth's case still remains unsolved.