Reading Time:
2
minutes
I don't wish to be alarmist but I fear that the the official London 2012 Olympic and Paralympic mascots may have been inspired by the work of a 16th Century occultist.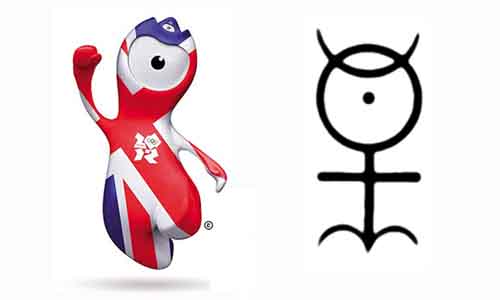 Reading up on John Dee, a leading scientist and occultist of the 16th Century, who counselled Queen Elizabeth I, the other day I discovered he used a symbol that is eerily like the London Olympics mascots Wenlock and Mandeville.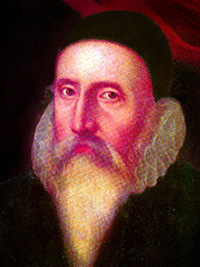 For a while now, I have thought the one-eyed freak Olympic mascots were just poor and uninspired designs. With all the real critters on this great landmass of ours – from badgers to foxes to otters to hedgehogs, etc etc etc, one could have created lovely little mascots to inspire Team GB.
However, seeing John Dee' "Monas Hieroglyphicas" – a glyph he used to explain the cosmos – I am believe there could more to this than just a rubbish design.
According to Wikipedia, Monas Hieroglyphicas "embodies Dee's vision of the unity of the Cosmos and is a composite of various esoteric and astrological symbols. Dee wrote a commentary on it which serves as a primer of its mysteries. However, the obscurity of the commentary is such that it is believed that Dee used it as a sort of textbook for a more detailed explanation of the Hieroglyph which he would give in person. In the absence of any remaining detail of this explanation we may never know the full significance of the Glyph".
Now I am not saying this was a deliberate move on the part of the London Olympic organisers.
But I am not entirely ruling out that they haven't been brainwashed through some demonic possession, if that is entirely possible.
Also, I am not even sure at the end of the day if the whole John Dee/Monas Hieroglyphicas was a bad thing or just a precursor to modern science. But for the sake of sensationalism, I am cautioning on the side of "this could be the start of the Armageddon".
Anyway, you have the photographic evidence before you – you decide!
You can read more about John Dee here.