Reading Time:
3
minutes
ANN MASSEY says hello to Podge and Rodge O'Leprocy – two "lovable" Irish reprobates from Ballydung Manor in County Ring – who became TV stars telling haunted tales of the unexpectedly wicked!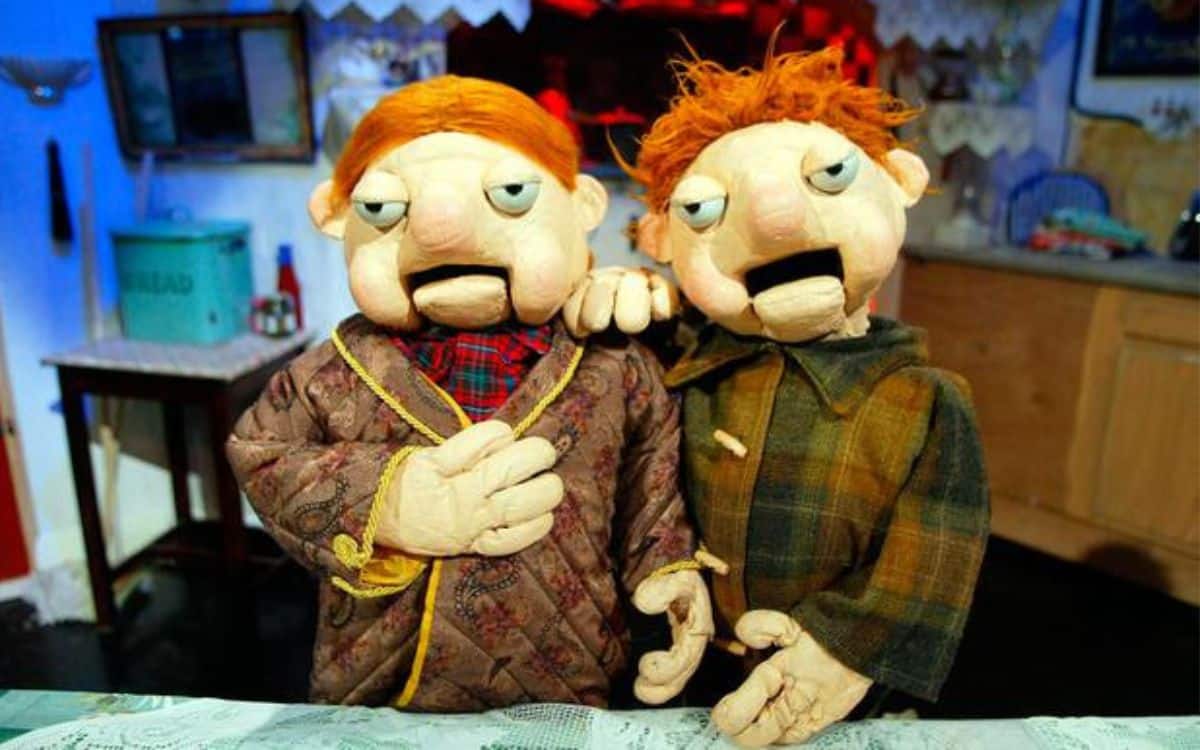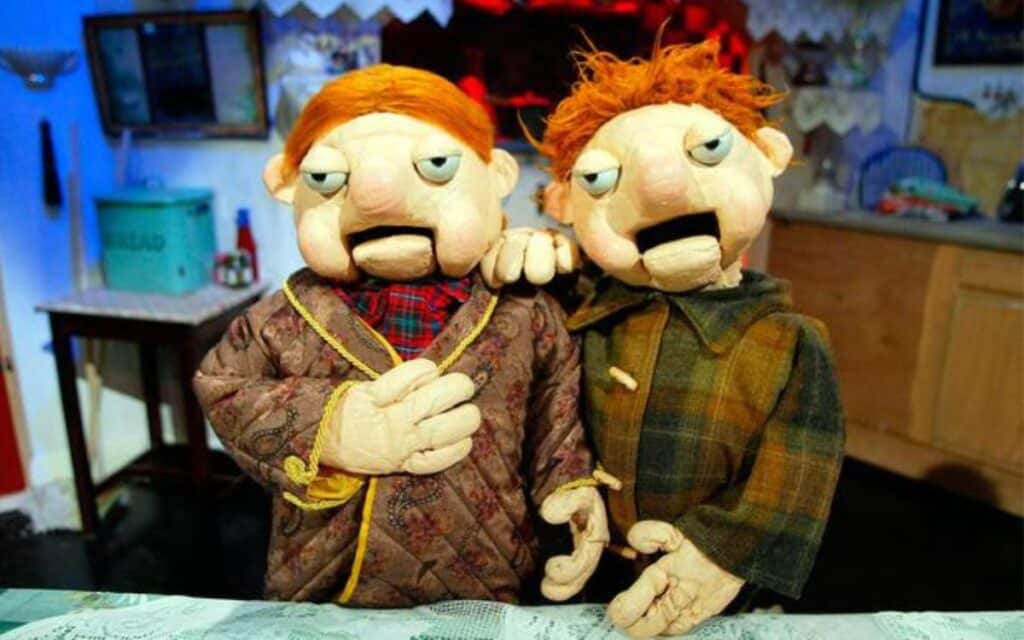 A Scare at Bedtime, made by RTE Ireland from 1997 to 2006, took its name as a direct piss-take of the religious RTE show, A Prayer at Bedtime and was a 10-minute slot to fill a gap before the eleven o'clock news.
The opening credits of this piece of cult television history gave you chills as images of Tales of the Unexpected and Hammer House of Horror movies flashed before your eyes – then Podge and Rodge O'Leprocy appear.
Who are Podge and Rodge?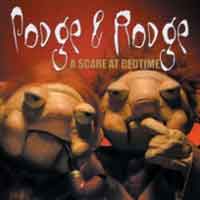 These two lovable Irish rogues (both puppets and the former evil nemeses of Zig and Zag), were given their own late night television show to regale us with tales of terror and dire warning over nine dark and disturbing years…
The setting for each episode is the twins' family home of Ballydung Manor, Ballydung, County Ring.
In the company of Pox the Cat, Podge tells Rodge shaggy dog stories with live acted scenes to stop him indulging in his frequent bad habits.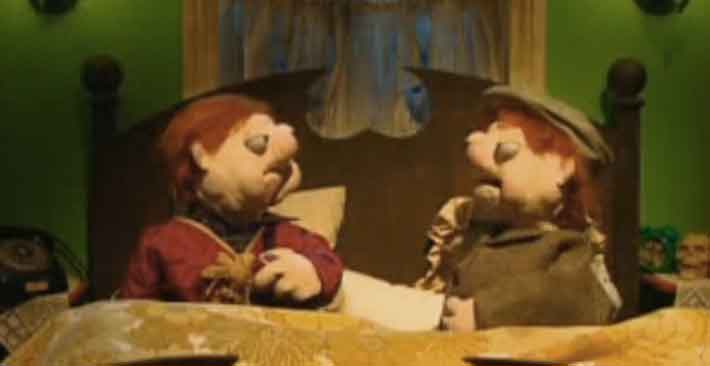 Ten minutes of filth, funny and fright before bedtime to amuse and steer you from the tragedy of your wicked ways.
There are 150 episodes in total, with a diverse range of titles from "Tractor of Doom" to "Love and Straw", each a story of action and consequence.
Watch out for "The Quare Fella", none other than Satan himself, who can be raised in ways such as listening to Death Metal Bitch, shouting at goats, spitting in Church and putting go-faster stripes on your car.
Beware the temptation of dipping your spoon in another man's porridge in "Femme Brule" or learn from the students hitting the Ouija board in "Hells Spells".
For those of you who yearn to be Lord of the Dance, take heed of Seamus McAnus and the fate he met after stealing the perfect pair of shoes and let's not forget "Duffy", a tale of love between a vampire and a slayer (now that one sounds familiar!).
If that lot doesn't scare the bejaysus out of you, then Podge will be round to chastise you for no reason whatsoever, or maybe to make you make the tea.
Regardless, bring your rude toilet humour in from the icy cold and storm and leave your prudishness at the creaking door. However, make sure it's locked – and don't look behind you in case The Quare Fella is there …
Do you love Podge and Rodge's A Scare at Bedtime? Tell us in the comment section below!
Watch Podge and Rodge Video