Severance 2006 is a good and lasting horror comedy, says guest reviewer "SPACED"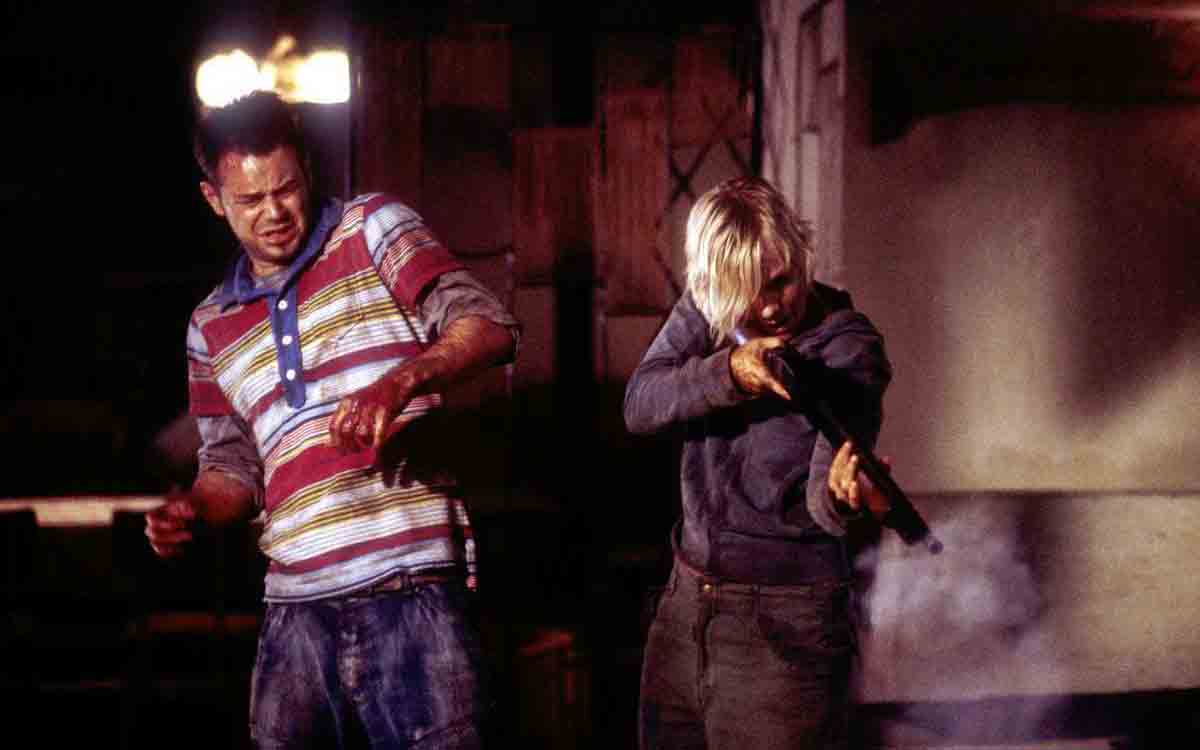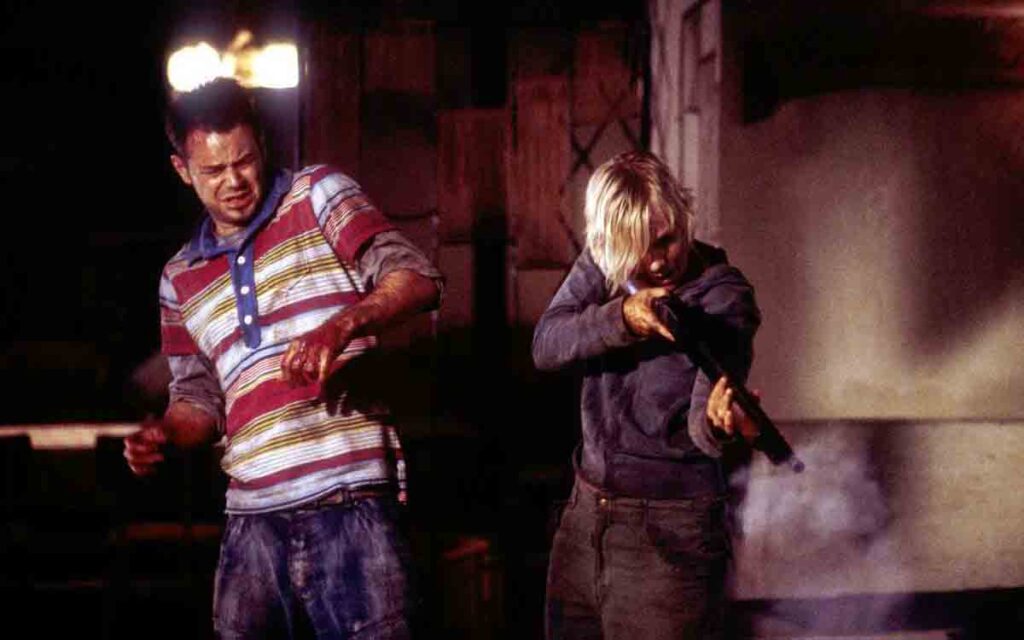 TITLE: Severance
YEAR RELEASED: 2006
DIRECTOR: Christopher Smith
CAST: Danny Dyer, Laura Harris, Tim McInnerny, Toby Stephens, Claudie Blakley, Andy Nyman, Babou Ceesay.
Severance 2006 a nice blend of horror of comedy
Hate your job?
Wish the next office outing ended with the slaughter of your worthless co-workers?
Then Severance 2006 is your kind of movie!
When an international weapons manufacturing company decides that a team building workshop is in order, the employees are less than eager to attend.
But, when the boss demands the bus driver take a detour when their path to the retreat resort is blocked you know this won't be a regular office outing. In typical horror movie fashion, the bus driver refuses and the group is left all alone.
Their boss in an attempt to take charge of the situation believes they can make it to the resort on their own via a trail in the woods.
When the group finds shelter in a semi-abandoned house they soon realize they are not the only ones there and suddenly team building took on a whole new meaning.
The group starts the bid for survival by any means necessary, but when you have spent your life in a cubicle your survival skills aren't always the sharpest which all adds up to a killer weekend.

As a fan of British horror, I was very excited to see Severance 2006 and I wasn't disappointed.
This film has a great mixture of horror and comedy elements to keep both horror and non-horror viewers entertained.
Although the plot is not a new one it still does take a nice twist on the subject with its interjections of humor and gore to keep the story moving along at a very good pace.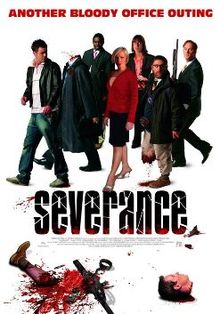 This movie also doesn't suffer from the heavy handing of one element of horror or comedy, instead it is a nice blend of the two genres.
Severance 2006 also gives you moments of "What would I do if I was in this situation?" which helps you stay invested with the characters and story.
I have always believed that horror movies should teach as well as entertain and Severance teaches that office retreats should be left in the boardroom and your boss will become useless in the events of survival.
With strong lead characters and an array of differing co-workers this film shows you what happens when office politics and survival collide.
Severance 2006, along with Shaun of the Dead and the Evil Dead movies, are a great introduction to horror for people who are not wanting to take the entire dive into the horror genre, but are still game for a bloody good time.
British horror movies have always given a little bit extra in their films as opposed to their American counterparts, which translates into a good and lasting horror movie and Severance is no exception.
With the mixture of the casting, screenplay, directing and editing makes Severance a gory good time.
Severence 2006 fun facts
Danny Dyer spent 10 weeks working in the gym before shooting Severence 2006.
Laura Harris enjoyed her time on set with her fellow actors so much, that she had to listen to dark and depressing music before shooting scenes, to get her into a more grim mood.
Severence was released in Spain as a double feature with New Zealand horror comedy Black Sheep 2006.
Toby Stephens want to do appear in Severence because he had never done a horror film before, and he liked the comedy elements to it.
Casting for the film took four months because director Christopher Smith wanted the perfect cast.
Watch Severence 2006 trailer
Have you seen Severence 2006? Tell us about your thoughts in the comments section below!