PAUL MOYNIHAN takes a look at the taster of Waking the Witch, an Irish horror film based on the infamous Bridget Cleary witch burning case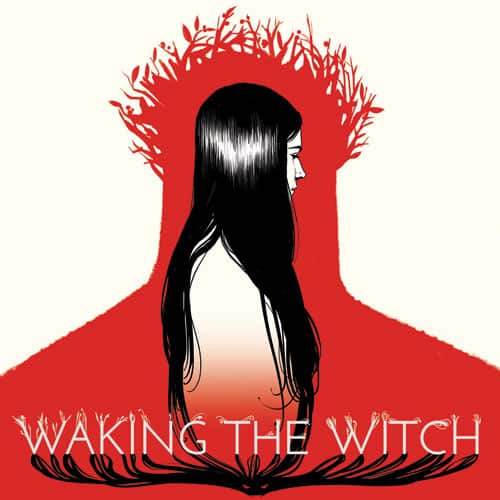 TITLE: Waking the Witch
RELEASED: 7 October 2018
DIRECTOR: Neil O'Driscoll
CAST: Mimi Carroll, Etaoin Holahan, Marcus Lamb
Irish cinema has offered a number of interesting films over the last few years, and with recent works such as Calvary and The Guard making a splash overseas, the future is bright for the Emerald Isle's movie industry.
The horror genre, however, has been generally overlooked, with the exception of a handful of very impressive offerings such as Wakewood, Stitches and Grabbers. Neil O'Driscoll's Waking The Witch may be the road sign pointing to a bright and hopeful future for Irish horror cinema.
The film tells the story of Marianne, a quiet, shy teenager who joins her uncle on a summer trip to research and document the story of Bridget Cleary, the last witch to be burned in Ireland.
As her stay with her uncle and his friends gets under way, the film's disturbing atmosphere begins to surface. Clearly, Marianne has suffered some form of trauma, and her sense of displacement amongst her fellow lodgers adds an uncomfortable touch to the film's tone, setting the following events up brilliantly.
Waking The Witch is an inspired, interesting and often terrifying offering from O'Driscoll, full of style and subtlety (unlike the endless stream of modern Hollywood schlock).
It's easy to see that the filmmakers are fans of the genre, with plenty of nods to the classic shockers.
Glimpses of a spectral face in the film's opening scene have a subliminal quality, tipping a hat to the face of the demon in William Friedkin's 1973 masterpiece The Exorcist. Some wonderfully choreographed dolly shots reminded me of Stanley Kubrick's The Shining, drawing the viewer ever closer to the unfolding mystery. The cinematography is sharp and symmetrical, painting a picturesque view of Co. Kilkenny and Co. Tipperary.
Numerous otherworldly images appear throughout the piece, with ink-like substances flowing across the screen. David Lynch and Ben Wheatley would be proud of these strange, dreamy sequences, and the addition of an ambient, unsettling soundtrack make these scenes even more effective.
The performances are very effective all round. Mollie Molumby is terrific as the emotionally-wounded Marianne, and the supporting cast offer a low-key vibe to proceedings, making the piece seem all the more natural. The film is striking and experimental, taking a very original approach to the horror genre. Considering the film comes from our very island makes this all the more impressive.
Despite having some slow pacing (definitely a good thing in terms of creating tension), the film never feels boring. Something very strange is going on here, and the final shot of the piece is as nightmarish as any I have seen in a long time. It left me wanting more, and I really hope that's what I get.
Read interview with Neil O'Driscoll about Waking the Witch here