---
Inspired by the infamous murder of Bridget Cleary and the belief she may have been a witch or faery, 'Waking the Witch' is a new Irish horror film currently in production.   ANN O'REGAN caught up with writer/director Neil O'Driscoll to find out a bit more:
---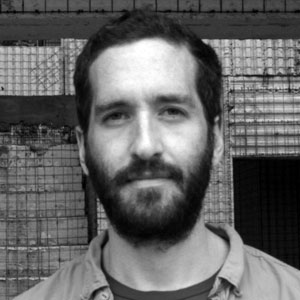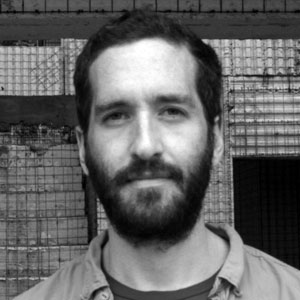 Neil tell us a bit about yourself and your background in filmmaking.
I graduated from Film and TV at Edinburgh College of Art in 2008 and have been doing freelance work in film, theatre and illustration since then. I've made music videos, fashion films and sporting documentaries for the Irish Sports Council, and I work regularly for the Abbey Theatre as well as illustrating a comic book called Big Bastard.   Quincy Films was formed in 2012 and consists primarily of myself and Anna Harris, producer, but we're lucky to collaborate with a wide range of talented, creative, lovely people!
You have described 'Waking the Witch' as a Psychological Thriller.  Can you tell me some more about it?
It's about a teenage girl, Marianne, who's accompanying her uncle and his friend on a research trip. They go to stay in an old pub that's run as a sort of arts centre and Marianne is intrigued by the bohemian lifestyle but it soon becomes clear that she's troubled by memories of a recent event. Soon she starts having visions and finding it difficult to discern between dream and reality. The film charts her progress as she tries to face her past, deal with her present, and find out what her visions mean. It's set in 2008, just before the economic collapse, which also has some bearing on the story, and it draws on Irish myth and history.
The famous Irish true crime, the murder of Bridget Cleary and related folklore are a large part of your script – why is this?
The fate of Bridget Cleary is a heartbreaking, horrific story, where belief in Irish folklore resulted in a real life tragedy.  I was fascinated by the story and the power that these beliefs had on people's lives and was surprised to learn that the events happened only a few years before the 20th Century. I wanted to develop the idea into a supernatural thriller and write about some of the different facets of traditional Irish folklore: we have such a deep well of stories and legends, many of them quite terrifying, but they're seldom used effectively in film.
As well as touching on Bridget Cleary, the film also deals with teenage trauma and psychological episodes.   How did you get into the mind-set to write the part of a troubled youth and did you draw on any life experience?
Luckily I've never been subjected to anything as potentially psychologically damaging as the events in the script, but few people have a smooth passage through their teenage years and most of us can relate in some way to Marianne's feelings of paranoia and alienation. She's also grappling with life-changing issues of sexuality and identity and those are things I could empathise with.
 As the Writer and Director of this film who has influenced the way you write and direct?
I'm a fan of quiet, unfussy dramas and the kind of horror films that poke a finger into your subconscious rather than trying to turn your stomach, but I also love films that fit more conventional horror tropes such as The Fog, The Shining and Scream. Though jump scares can be a blast, with WTW I decided to make something where the fear arises from a slow-building sense of tension that gives the characters time to breathe and develop.
I love the conflict and visual flair at the heart of Michael Powell's films, particularly The Red Shoes and Peeping Tom. The latter takes a sympathetic approach to its central killer, fostering a desire to understand him rather than vilify him which was unusual for the time (1960) and probably the reason it was dragged through the mud upon release. That kind of complexity is something I strive to imbue my characters and stories with.
What locations were used for filming and do you think that the Irish Landscape and weather lend themselves to horror in a way that other countries can't?
Ireland often has dramatic light due to the very changeability that can be such a hindrance, so the weather's a mixed blessing for sure, but there's little to complain about in terms of scenery I think as we have such a broad variety of beautiful landscapes, ranging from the lush and inviting to the bleakly haunting. Most of this film is being shot in Callan, Co. Kilkenny, but we'll be spending a few days in my hometown of Dunmore East, too.
 What is your favourite horror film and why?
It's hard to pin down a favourite, but one of them would be The Innocents: throughout the film I was with the protagonist, but at the end, I realised that she may well have been insane and that uncertainty made it stick in my head for days afterward. I think a horror film often loses its power when it gets to the big reveal: the power of the imagination is considerable and ambiguity can be a useful weapon in fuelling people's fears.
 How do you feel that 'Waking the Witch' differs from other thrillers or horror films?
It has a relaxed pace and doesn't constantly hammer people over the head with thrills and gory spills. The characters get time to develop in tandem with the burgeoning psychological issues of the heroine: the supporting cast are just as important as it is their actions and reactions that have a sway on the final outcome of the story, so their stories and characters have to be given enough weight to convince and engage the audience.
 You have released the opening act of the film as a short in order to fundraise to be able to shoot the rest of 'Waking the Witch'.  What feedback have you received and how do you plan to move forward to complete filming?
We had a screening of the short in the New Theatre in Dublin in February and we've had some really positive feedback from that. We realised when we were shooting the short that we had a great group of people involved, everyone really enjoyed it and wanted to see the story progress. We're currently raising money through fundit and hope to achieve our target in the next few weeks!  We are hoping to be screening 'Waking the Witch' as a full length feature by Christmas.
---