Against the Crowd: Murrain 1975, a TV film from Nigel Kneale, is reviewed by DAVID SAUNDERSON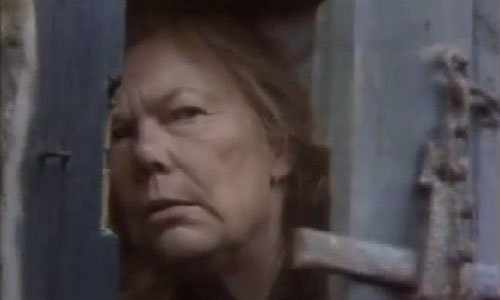 Christmas is getting closer. It's the first of December, so it means people have been opening their Advent Calendars counting down the days – maybe eating some chocolate – and looking forward to the 25th.
In the spirit of Advent and all things Christmassy, I've decided to check out some vintage ghost story television fare from the 1970s each day until Christmas!
First off is "Against the Crowd: Murrain", directed by John Cooper and written by horror-sci legend Nigel Kneale, best known for Quatermass, The Stone Tape and Beasts.
Murrain is an old word for diseases or plague. It literally means death.
The story of Murrain begins with a young council vet Alan Crick (David Simeon) arriving to check the pigs at a farmer in a small Yorkshire village. (I assume it is Yorkshire but I could be wrong.)
What seems like a typical case of swine flu or something other farmyard malady, turns out to be something more sinister according to the farmer Beeley, played by Bernard Lee, best known as M in the early James Bond films.
It seems that the villagers blame an old woman, played by Mrs Clemson (Una Brandon-Jones), for the pigs being sick. They reckon she is a witch, which the vet, of course, believes is nonsense.
I won't go to into the plot of this hour-long film but I will say when I first started watching it I thought it was going to be a Straw Dogs/Wicker Man type folk horror. There's quite a lot of tension at the start but rather than an angry mob out of blood, the villager genuinely feel scared – terrified, in fact.
Murrain is an outstanding start to my Ghostly Advent. The acting is superb, the crumbling old village is atmospheric, the drama is intense and there is great ambiguity at the end, meaning it is really spooky – everything we love at Christmastime!
Tell us what you think about Against the Crowd: Murrain 1975 in the comments section below!
Watch Against the Crowd: Murrain 1975 Trailer