The legacy of The Stone Tape, a classic 1970s BBC supernatural thriller by Nigel Kneale, continues to be felt, says MATTHEW E BANKS
Eddie: Analyse a spook?
Brock: They once had a go at it with bell, book and candle. Well, we are better equipped. Everything we get, Jill's going to programme on the computer.

The Stone Tape, 1972
On 25 December 25 1972, BBC audiences were terrified by a new programme, written by Nigel Kneale, directed by Peter Sasdy and starring Michael Bryant and Jane Asher.
Titled The Stone Tapes, it was a ghost story of a very different order as Kneale himself explained: "The Head of BBC Drama asked me if I could write him a ghost story for Christmas. I said 'Yes I probably can' and I worked this thing out."
It would be his final, major piece of work for the BBC.
Kneale created a paradox with The Stone Tape
Kneale went on to say: "I wanted to write a story that demanded the viewer's attention. The magic word here is 'paradox'. You set up a story and it turns inside out and that is, for me, the most exciting sort of story to write.
"The viewer thinks it's going to be about something and it does the opposite. Now if the more simple-minded people found that a frightening experience well, too bad. Real horror movies are dead easy."
The Stone Tape sees a group of scientists move into their new research facility, a renovated Victorian mansion, which has a reputation for being haunted.
One room, the oldest part of the house, has not been renovated as the workmen refused to enter.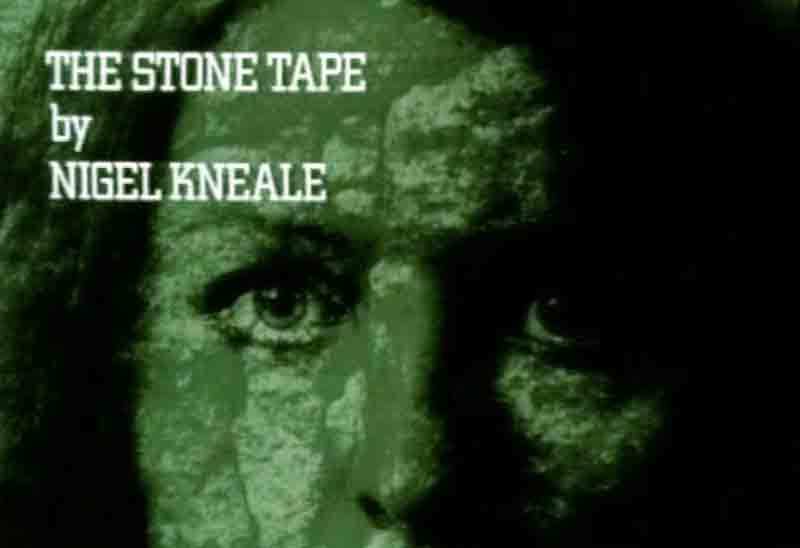 Whilst trying to figure out why they refused to refurbish the room, their research finds that the stones of the room act as a kind of recording system, which replays past events.
Their investigations unwittingly unleash a darker force.
The scenario has much in common with Shirley Jackson's The Haunting of Hill House or Richard Matheson's Hell House, in as much as a group of scientists investigate an alleged haunted house.
Here, Kneale takes it one step further, and instead of it being a 'natural' haunting (for a better term), his suggestion that it is the actual stones of the building that act as a kind of audio/visual recorder is a new concept of what an 'actual haunting' is.
In fact, Kneale's concept has now become a popular term and idea in parapsychological research.
Its influence has also been felt in other literature, such as Stephen King's Salem's Lot:
"I think that house might be Hubert Marsten's monument to evil, a kind of psychic sounding board. A supernatural beacon, if you like. Sitting there all these years, maybe holding the essence of Hubie's evil in its old, mouldering bones."

(Salem's Lot, 135)
Films such as Steven Spielberg and Tobe Hooper's Poltergeist (1982) and John Carpenter's Prince of Darkness (1987) also owe a debut of gratitude to The Stone Tapes.
Incidentally, Kneale wrote the original script for Carpenter's Halloween 3.
The Stone Tape influences Hollywood
The director made a direct acknowledgement to him in Prince of Darkness, by referencing his surname as Kneale University and writing the script under the pseudonym Martin Quartermass. Kneale was unimpressed!
The Guinness Book of Classic Television describes The Stone Tape as one of the most frightening pieces of television ever made.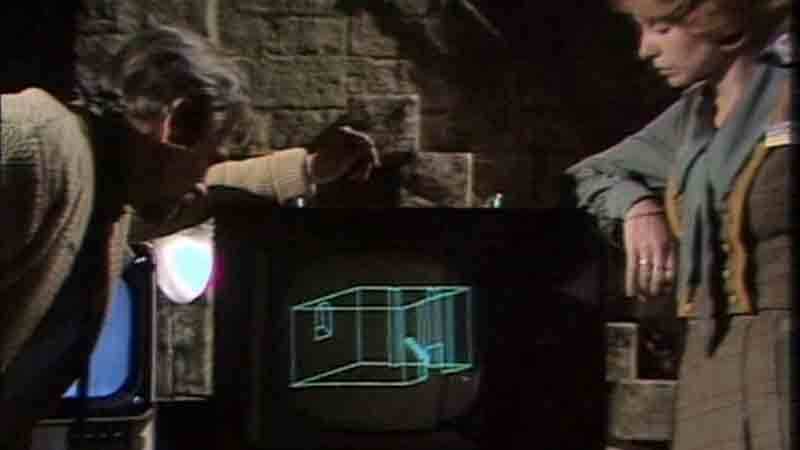 But when questioned as to whether he thought it was scary, Kneale explained:
"I don't think it did scare people. It is unusual. Certainly, it isn't a ghost story where people go into a haunted house. There have been two or three made on that basis, but I didn't want to do that.
"For me I found it very interesting to get away from the haunted house convention and things like the ghastly American film The Haunting (it makes me slightly sick to think about it, it's such junk).
"The thing about The Stone Tape was to turn it inside out so that the people involved are in fact scientists attempting to uncover a new recording medium.
"By happy chance they find one all too soon and it's ghosts. However initially they're not in the least frightened.
"At first, they are just angry at the hold up in their work and only become frightened when they get out of their depth at the end of the story. We as the viewer know far more than they do, because we are let in on something that is never in their sights. That's the paradox – the whole story takes a twist.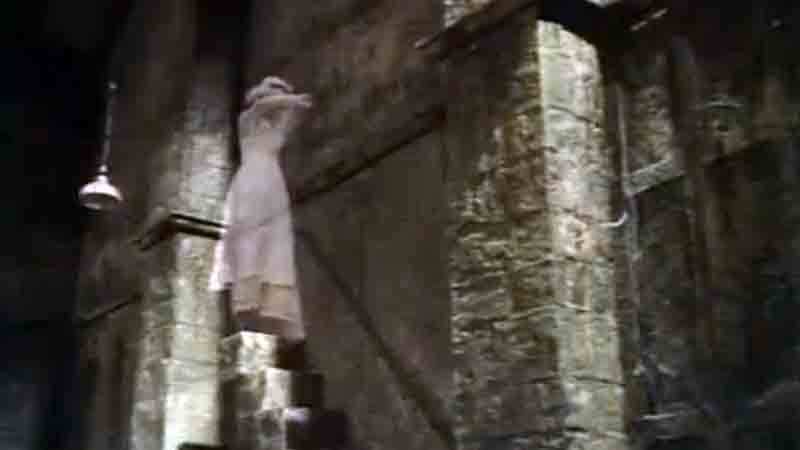 "This greedy bunch of people who are after a new recording medium think the ghostly phenomena might be the way to do it. The stone is the medium."
The Stone Tape programme was repeated on 2 October 1973 and remained in the public consciousness for 29 years until it was released on DVD in 2001, with a commentary by Kneale and author Kim Newman, which was re-released in 2013.
The soundtrack by Desmond Briscoe and the BBC Radiophonic Workshop was released on 13 April 2019.
Previous to this, a new radio dramatization was broadcast in 2015, written by Matthew Graham and Peter Strickland, with a cameo from Jane Asher.
Watch scene from The Stone Tape
Have you seen The Stone Tape (1972)? Tell us what you thought in the comments section below!