Reading Time:
2
minutes
Far from being a giant of a man, yet to this day St Mechell is recorded as the most determined missionary to the dead! JACOB MILNESTEIN reports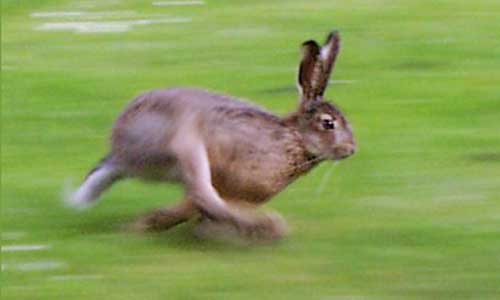 Who was St Mechell?
The 17th century Welsh poem, Cywydd i Fechell Sant records St Mechell as a man so steeped in miraculous doings that he rose a giant from the dead solely with the intention of converting him to Christianity!
Not only was this saint, reputed to have been born in Brittany during the 6th century, capable of resurrecting the defiant dead but he is also accredited with having turned thieves to stone and following a divine hare about a field so as to define the boundaries of what is now the parish of Llanfechell in Anglesey.
Imagine a man so determined to make his point that he not only brought back to life one of the felled giants whose ill repute these lands were once famed for. Imagine this preacher so assured of his faith that he was capable of bringing back from the darkness one of Celtic Christianity's greatest enemies and then talking the giant around to conversion to the new faith.
Sadly the Cywydd i Fechell Sant does not tell of the giant's fate or what he saw whilst amongst the dead, but it certainly makes for a good story!
Recorded as a missionary to the peoples living in Wales, little is known of Mechell's life prior to his arrival in Anglesey. Even the belief that he was a Breton is a construct more of 17th century romance than a historical fact.
There is some suggestion that this man who made it his mission to save the souls of giants was also named Macutus and was the son of the Bishop of St Maloes. In this telling of his life, Macutus perished in a massacre that took place at Stonehenge.
Yet like so many of these stories it is important to take them with a pinch of salt, to enjoy them for the imagery they often excite and the imaginative way in which they underline their message.
The notion of Mechell marching into Wales like some hero of the Wild West intent on 'cleaning up the town' with a magic hare and a monastery is an idea so absurd that it can only make you smile.
Yet regardless of the absurdity, modern Llanfechell (the name being a portmanteau of the Welsh word for church, llan, and Mechell's own name) remains a testament to his achievements.
JACOB MILNESTEIN writes stories. His most recent story, "lecteur de tarot" can be found here.