Reading Time:
3
minutes
JACOB MILNESTEIN tells us how 5th Century Devon Saint Nectan of Hartland had his head cut off by thieves but he stuck it right back on!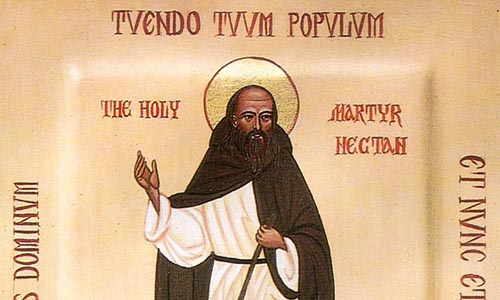 As a rule, bloodletting is not supposed to result in new life. Usually, when blood is spilt, it represents a gruesome tragedy, the loss of life in some form or other. Yet in the case of St Nectan, the act represents both!
Whilst living in isolation in the forests of Hartland, Nectan's cows were stolen by two thieves. Upon tracking down his missing animals and attempted to convert the criminals to Christ, the robbers attacked him, mercilessly decapitating him and fleeing the scene of their crime.
As St Nectan's head bounced away, the blood from his wounds fell upon the grass, instantly causing foxgloves to appear with each gaudy red splash.
Calmly retrieving his severed head, St Nectan placed it back upon his shoulders before trudging off back to his hovel in the forest, no doubt leaving a trail of flowering foxgloves behind him.
Pausing by a well to remove his head and rest it upon a rock, the old saint at last gave up the ghost. It is said that further spurts of blood can still be seen to this day at the bottom of this very same well in Stoke.
Who was St Nectan?
Originally born the son of a Welsh king around 423 AD, St Nectan was one of 24 brothers and sisters, each one with their own claim to the throne.
Deciding instead to dedicate himself to a holier cause, St Nectan resolved to become a hermit, setting sail from his home in South Wales, and relocating to Stoke in Devon.
Living within the vast Hartland forests that covered much of Stoke at that time, St Nectan is famed for his virtue and solitude, despite the lack of any significant miracles associated with him.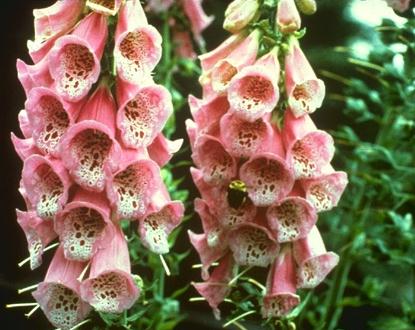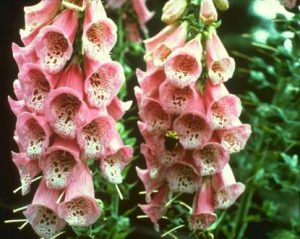 His mark upon the area is significant however, with the presence of two churches named after him, both Catholic and Anglican, and also several natural locales, such as St Nectan's Kieve in Cornwall.
The old saint's death at the site of a well is an important aspect of Celtic Christian mythology, demonstrating a link between the local Welsh and Irish stories and the developing Christian religion.
Originally appearing amidst the pantheon of Irish gods, Nectan was once a water deity possessed of a magical well that could cause those who looked within to go blind.
Regardless of whether Nectan was a saint or a deity, whether he was Welsh or Irish, rumours of his ghost persist in Devon and Cornwall, his lonely feet still walking the country paths whilst his body resides beneath the falling waters of the Tintagel waterfall so named after him.
JACOB MILNESTEIN writes stories. His most recent story, "lecteur de tarot" can be found here.