Reading Time:
2
minutes
Targets 1968 is set for its UK Blu-Ray debut later this month, a treat for Boris Karloff and classic horror fans, writes DAVID SAUNDERSON.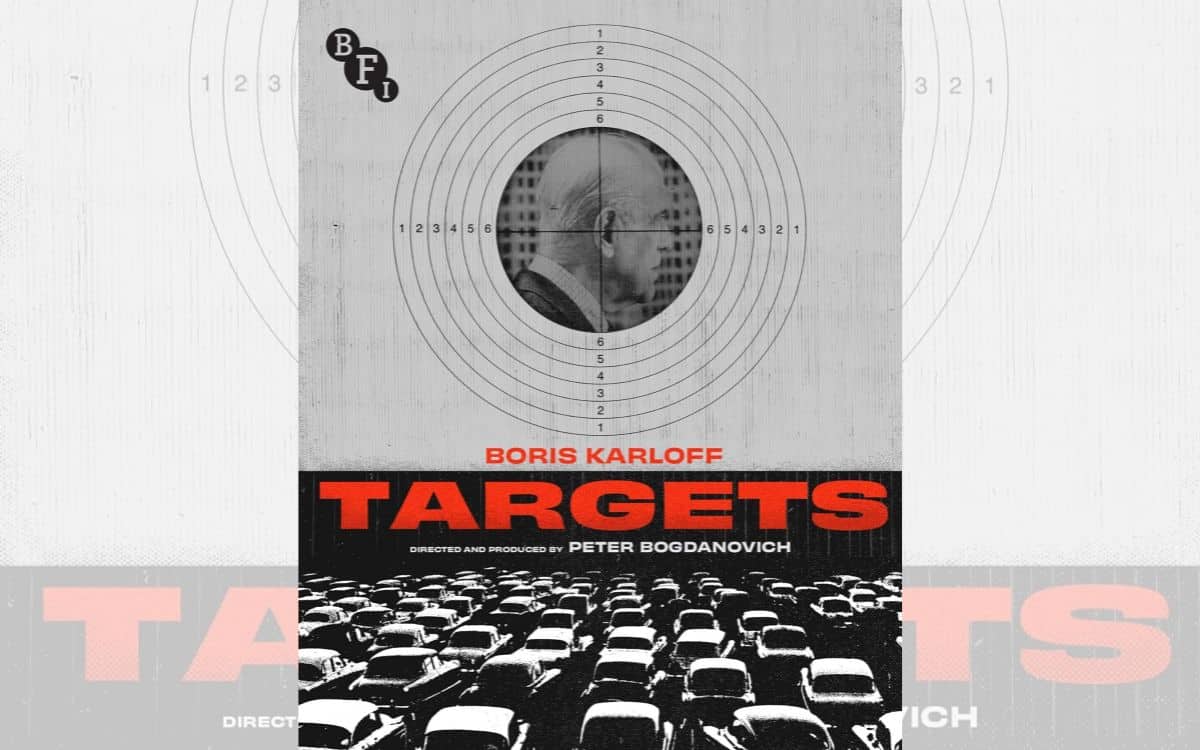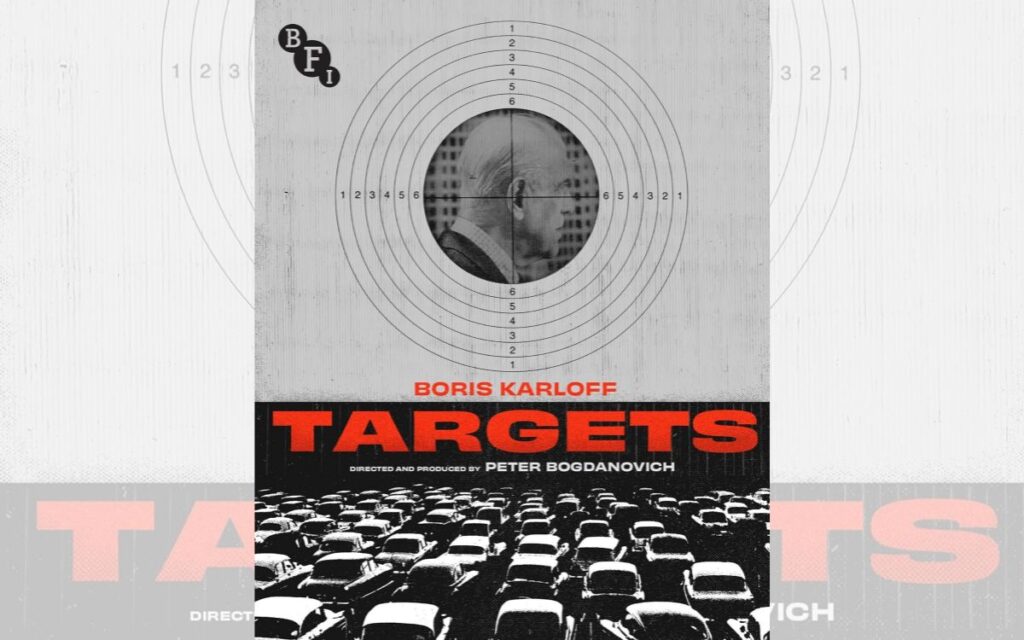 Boris Karloff's career had its ups and downs, but with Targets 1968, he hit the bullseye.
Quentin Tarantino has lauded this film as one of the greatest directorial debuts, and it's easy to see why.
Director Peter Bogdanovich was at the dawn of his career when he crafted this compelling narrative that serves as both a swansong for King Karloff and a commentary on the terrors of contemporary America.
The film juxtaposes the lives of two men: Byron Orlok (Boris Karloff), a old Hollywood horror film star desperate to retire, and Bobby Thompson (Tim O'Kelly), a disturbed Vietnam veteran. As Orlok makes his final public appearance, Thompson embarks on a shooting spree, culminating in a horrifying showdown at a Los Angeles drive-in cinema.
Much of the film sees Orlok complaining that his film careers is in the dumps and he is so used to acting in campy horror, he wouldn't know how to properly act anymore.
However, Targets couldn't further from the truth for Karloff. While the film can be seen as semi-autobiographical, the original Gentleman of Horror give a masterclass in acting – the Appointment in Samara scene one of the highlights of his career.
You can read Spooky Isles' review of Targets 1968.
This BFI Blu-ray release is a treasure trove for cinephiles. The film was meticulously restored under the supervision of the now-late director Peter Bogdanovich. The package has a wealth of additional content that will satisfy both fans of the film and admirers of Boris Karloff.
Targets 1968 BluRay Special Features
New Restoration: Supervised by Peter Bogdanovich
Audio Commentaries: One by Bogdanovich from 2003 and a new one by author and film critic Peter Tonguette.
Introductions and Essays: Including a 14-minute introduction by Bogdanovich and a video essay by the BFI's Vic Pratt.
Interviews: Sara Karloff offers a 40-minute retrospective on her father, and Stephen Jacobs discusses Karloff's final decade.
Guardian Interviews: With Peter Bogdanovich and Roger Corman.
Trailers From Hell: Joe Dante's personal take on Targets.
Image Gallery: A visual feast for fans.
Sleeve Art: Newly commissioned artwork by Matt Needle.
Illustrated Booklet: Available in the first pressing only, featuring essays and special feature notes.
Sara Karloff's interview is particularly touching, as she reveals that "Targets" was her favourite film of her father's oeuvre, primarily because she didn't like being scared.
And Spooky Isles favourite Stephen Jacobs, the author of Boris Karloff: More Than A Monster, provides a segment that adds another layer of depth, focusing on Karloff's later years and his enduring legacy.
The BFI's Blu-ray release of Targets is a comprehensive package that offers a deep dive into a film that remains as relevant today as it was in the late 1960s.
Whether you're a fan of Karloff, Bogdanovich, or simply good cinema, this release is not to be missed.
The BFI Targets 1969 Blu-Ray will be released on 25 September 2023.
You can order Targets 1968 on Blu-ray from BFI.
Tell us your thoughts on Targets 1968 in the comments section below!