Reading Time:
2
minutes
SARAH BLAIR-DICKINSON reviews The A-Z of Curious London by Gilly Pickup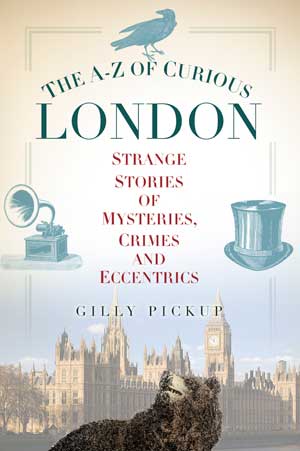 Did you know that a 'tsunami of beer' once flooded a popular London street, killing nine people by sweeping them away on a tide of beer?
Or that some of the strangest items left behind on the Tube have been human skulls, a pair of breast implants and a bag containing nothing but a Rolex and £10,000 in cash?
These are just a sample of the bizarre things you will discover in The A-Z of Curious London; a collection of facts, trivia and strange details that shows London in a new and interesting light.
This book is a handy resource for the more quirky bits of London, such as where to go if you want to see Winston Churchill's dentures or if you want to go have a look round The First Shop in the World.
Nicely set out in alphabetical order from the man that was arrested for wearing a top hat, to the most famous Zebra crossing in the world, it's easy to dip in and out of to get to your favourite tidbits.
Even if you know London well, you will learn something new in the pages of this book.
Gilly Pickup has done an excellent job of finding odd and unusual facts instead of just your run-of-the mill touristy information and history lessons.
Touching on history, science myths and the paranormal, this book will enlighten and entertain anyone with an interest in one of the world's greatest cities.
The A-Z of Curious London by Gilly Pickup is published by History Press and can be purchased here.