Reading Time:
3
minutes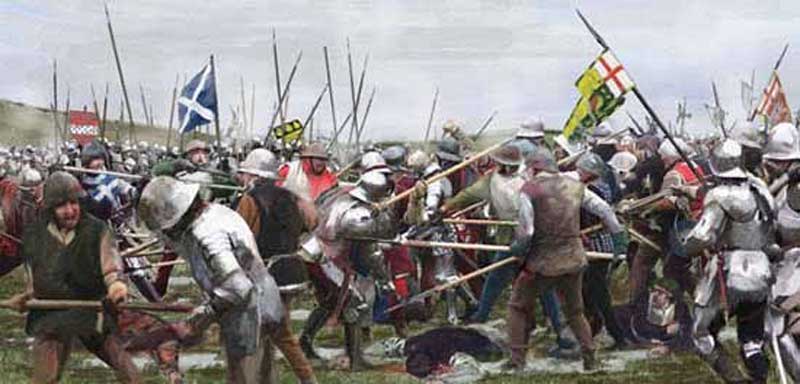 LEE D. MUNRO marks the 500 years this month since a king has died on a English battlefield
Five hundred years ago this September on a rain-sodden field on the Northumberland side of the Scottish border, a battle took place which had far reaching political and historical ramifications.  This was the battlefield at Flodden, 1513.  The battle saw the death of King James IV and it is thought around 14,000 other men, and eventually led to the birth of the United Kingdom.
The land of the Scottish Border region has a long and bloody history.  There have been countless cross border raids and battles by English and Scottish armies with much bloodshed in their wake.  Add to this the reported lawlessness of individuals and small groups throughout history and we have an area that, if individual or collective human suffering has anything to do with it, should be ripe for a ghost story or two.  And no single location in this area fits that bill so well as Flodden.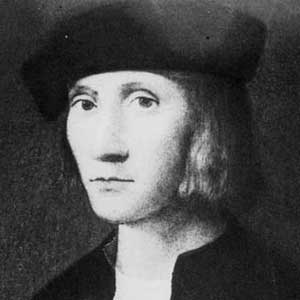 To honour an alliance with France, King James IV amassed an army of around 30.000 men, and marched across the border to open a new front against the English.  The English, led by the Earl of Surrey, circled around the Scottish forces at Branxton Hill to block their route back north.
After the opening artillery exchange the forces met.  The Scottish became mired in boggy ground and the advantage lay with the English. The English artillery and archers also had a significant effect on the Scottish forces.  At battle's end it is thought around 10,000 Scots and 4,000 English had lost their lives.
Among them was King James IV, in full armour and scarlet and gold surcoat.  He was the last monarch to die on a battlefield.  His body was taken to Berwick-upon-Tweed.  The victorious Earl of Surrey did not then proceed to invade Scotland, but retired to Newcastle and disbanded his forces.
Battlefields often come with associated ghost stories, and Flodden is no different.  Sounds of the battle have been reported in addition to the spectre of marching soldiers crossing A-roads in the area.  Are these stories simply myths or legends that have grown from the battlefield?  Or has the tremendous loss of life and bloodshed, or the reported mass graves at St Paul's church etched some collective memory on this once troubled landscape?
One late summer evening a couple of years ago I visited the site.  It had been raining the best part of the day and a persistent drizzle still hung in the air.  The sun was waning as I reached the monument that now stands at the site of the battle.  There were no other people present.  It was overcast and damp.  And it was silent.  Eerily silent.  In fact, given the location, I've never been witness to such a peaceful and profound silence.
A native of Newcastle, LEE D. MUNRO is Spooky Isles' correspondent for North East England. He has has a deep interest in researching and writing about anomalous experiences and phenomena. As a member of Otherworld North East Research Society he is also actively involved with investigating in Tyne & Wear, Northumberland and County Durham. Follow him on Twitter @L_D_Munro or visit the OWNE site