Reading Time:
2
minutes
JON REES introduces us to Old Nick, the Swansea Devil!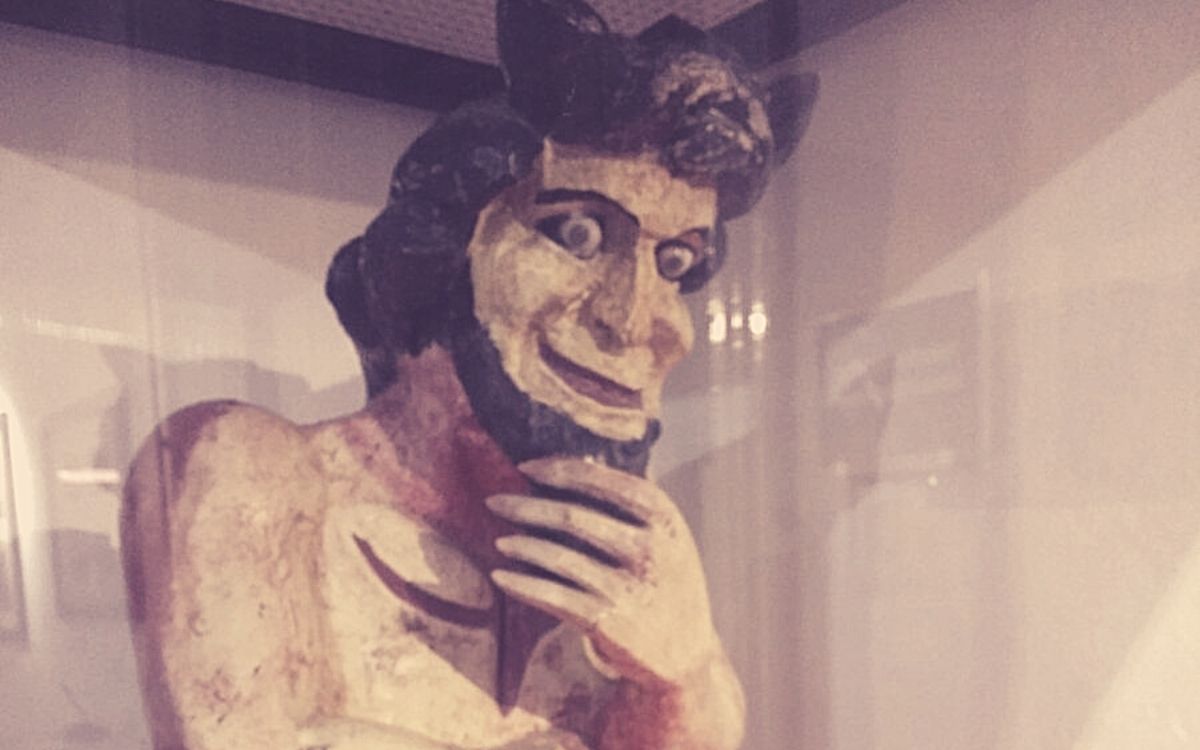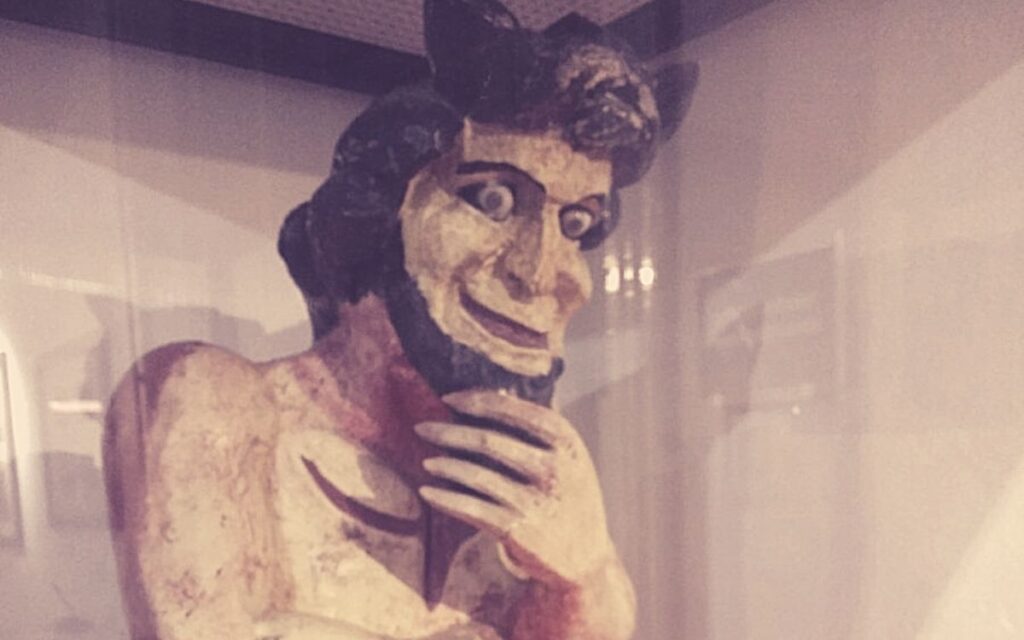 This is not a haunting, but more of a spooky case of local Swansea folklore.
In the middle of Swansea's city centre lies St Mary's Church. Built in 1896, it was designed by the famous architect Sir Arthur Bloomfield.
However, Bloomfield's plans superseded those of a local architect who had wanted to win the contract.
The local architect was furious and waited until land adjacent to the church went up for sale, at which point, he bought the land and constructed a red brick building to house the local brewery.
On the same land, he built a wooden watchtower of which he placed a carved wooden statue of the Devil facing the church.
He then placed a curse on the church, stating that "When your church is destroyed and burnt to the ground, my devil will remain laughing."
In 1941, Swansea was hit by the three night blitz and most of the city centre was destroyed, including St Mary's Church.
Old Nick, The Swansea Devil, survives bombing
One of the few structures remaining was the tower upon which sat the Swansea Devil, who had by now become known to the locals as "Old Nick".
The prophecy was fulfilled and Old Nick sat grinning at the smouldering ruins of the church.
In the 1950s, the church was rebuilt according to Bloomfield's original plans and Old Nick's tower was pulled down, the statue itself vanishing into obscurity until the late 1980s when a Swansea historian and antiques dealer discovered him gathering dust in a garage in Gloucester.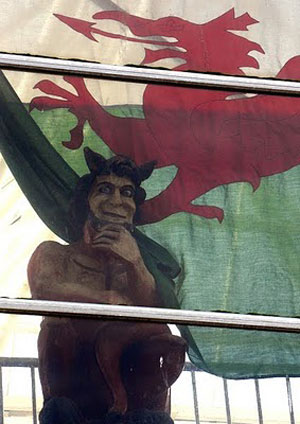 In the meantime, the Quadrant Shopping Centre had been built on the land which the brewery once occupied and Nick was returned as close as possible to his original site without being offensive to the churches congregation.
There was outcry though from some of the more religious population and as a result during a refurbishment of the shopping centre, Old Nick was quietly placed into storage.
When the local newspaper found out, they campaigned to have Old Nick restored to his proper home.
Today he sits there, in the left hand window above the door on the St Mary's Street entrance to the Quadrant, staring grinning at St Mary's Church below.