County Tipperary has been home to Kings, Saints, Witches and the Devil himself. ANN MASSEY tells us why some refuse to leave.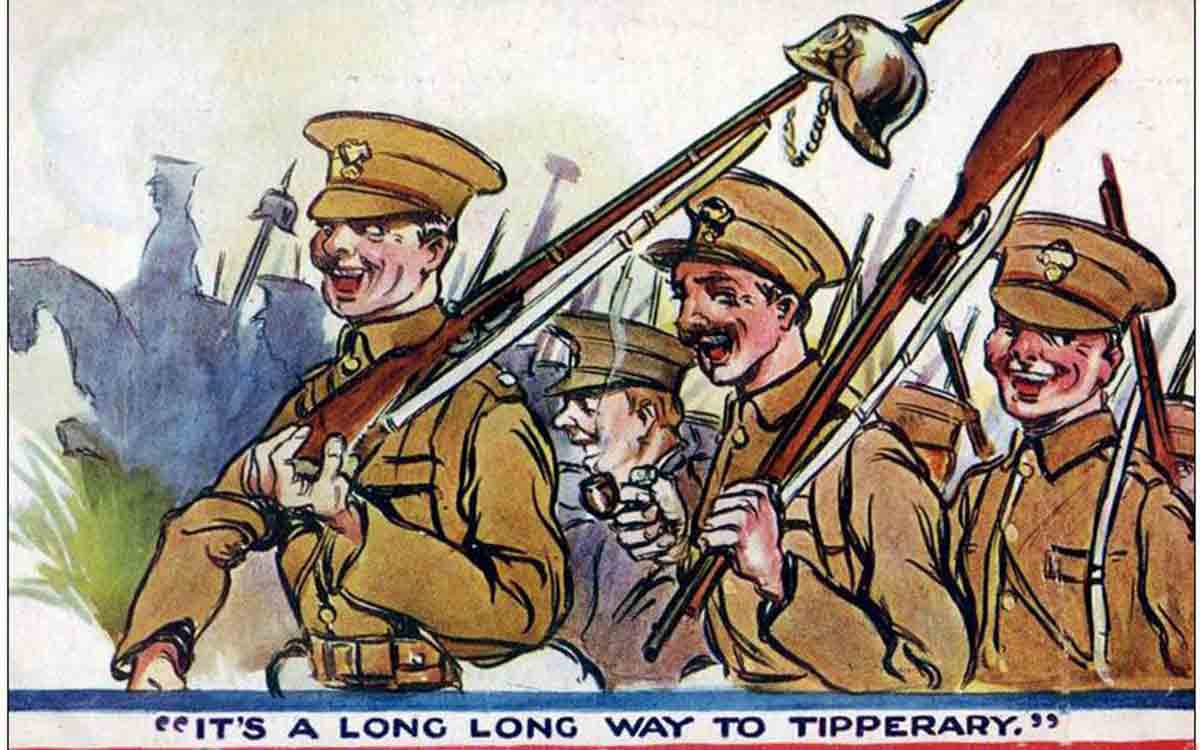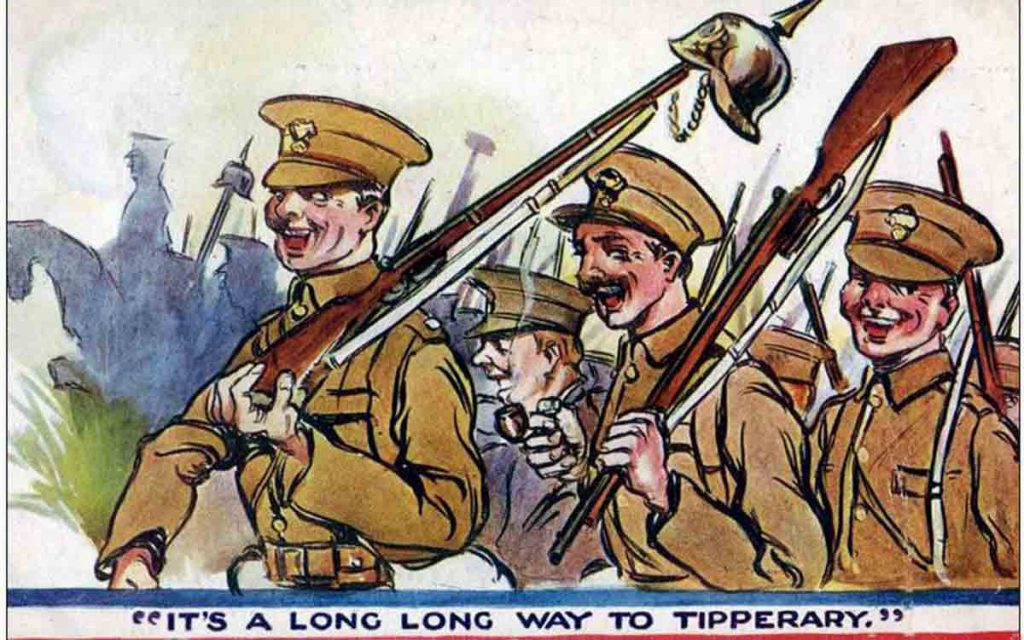 The Witch of Knockmealdown, Bay Lough, Clogheen, Tipperary
Mary Hannigan was born the only child of a well to do family in the early part of the 19th Century. She was an extremely tall and stout woman who was well able to handle manual farm work. Mary also loved to dance, however with her stature no man could handle her except for one, whom she ended up marrying.
Mary earned her nickname of Petticoat Loose after one raucous session of drinking and dancing after a wedding. Spinning around in a drunken whirl the buttons of her skirt snagged and the whole thing came apart, falling to the floor. Mary was laughed at and jeered until she punched and kicked at those who dare laugh at her misfortune.
Petticoat Loose and her husband had a troubled time running their farm and rumours were rife that she was a witch. Stories of their milk turning blue when added to tea were rampant and they lost business.
About a year after her marriage, Mary and a servant girl were milking the herd when a scream was heard from one of the fields. The milk maid ran towards the sound, however she was stopped from behind by a milking stool hitting her firmly in the back.
Mary loomed over her and told the frightened girl to mind her own business. Strangely after that night her husband was never seen again. It was generally believed that the evil woman and her lover had planned the murder and he had seen it through.
Months later Mary was in a drinking match in the local tavern with some labourers who she drank clean under the table. She cheered and gloated her success – then dropped dead on the spot. There was a huge village wake for Mary but no priest was ever summoned.
Several years later at another village gathering, a man stepped out for some air and froze as he saw Petticoat Loose stood watching him. The locals were terrified and refused to leave until daylight. She was regularly seen on the road and would flag down horse and carts. One man refused and she jumped aboard regardless. She rose up and bellowed that she was carrying a ton weight in both hands and on her legs. The cart ground to a halt and the horse died of exhaustion due to the witchcraft of this creature. Petticoat Loose ran away cackling.
People were so scared they travelled with religious protections and hazel twigs but finally they called in a priest to be rid of Petticoat Loose once and for all. He demanded she speak her name where upon he doused her with Holy Water and banished her to Bay Lough in the Knockmealdown Mountains where she was sentenced to empty the lake with a thimble.
Some say she remains there, serving her penance, others will not venture in for fear of her pulling them under as she laughs. Many say she transforms into a half horse, half human to roam and terrorise the night. One thing is for sure, no one can ever say Petticoat Loose is gone for good.
The Phantom Corpse of Sopwell Hall, Borrisokane, Tipperary
The property was formerly known as Kinelagh Castle, an ancestral home of a local clan and was seized by Cromwellian forces. In the mid seventeenth century, Cromwell handed the land to General Thomas Sadleir. This was passed down and in the mid eighteenth century Sopwell Hall was built as a reminder of the grand Sopwell house in Hertfordshire, England by Colonel Francis Sadleir. When Francis was dying he informed his son he wanted no pomp or circumstance, however his son disagreed and they fought until he died.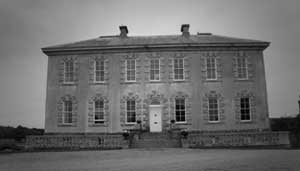 While drinking over his father's corpse, in a drunken rage he and a friend unceremoniously grabbed the coffin from where it lay and dragged it towards the top of the stairs and proceeded downward. In their inebriated state they slipped and the coffin with Colonel Sadleir inside crashed down the stairs. Anyone who has ventured in has heard a soul wrenching scream followed by the sound of a dead weight being dragged down the staircase. A disrespected spirit refusing to rest.
Annagh Castle and the Guarded Treasure, Lough Derg, Tipperary
Lough Derg is the largest lake within the Shannon region and means 'Lake of the Red Eye'. On the banks of Lough Derg stand the ruins of Annagh Castle, built in the sixteenth century and once home to the English politician, Sir Phillip Perceval, however his is not the spirit that wanders the castle remains.
Former owner, Edmund Roe O'Kennedy was brutally murdered by enemy forces before he could tell a soul where he had hidden his treasure. He can be seen wandering the ruins, his face a grotesque death mask, his neck gaping open, wound bloodied and congealed. In 1975 an archaeology student was disturbed from digging by the sound of a gasping moan and came face to face with the hideous shade of Edmund Roe O'Kennedy. Even after all these years Edmund seems to be determined that no one will find his treasure and death will not stop him.
McCarthy's Hotel, Fethard, Tipperary
McCarthy's is centred in the medieval town of Fethard. Established in the 1850's, the enterprising Richard McCarthy saw his premises used as a spirit merchant, restaurant, hotel, undertaker, drapery, grocer and horse hire to name just a few.
The interior of the building remains untouched and this is in part down to the three ladies running it in the nineteen seventies who refused to be swayed by modernisation. As a thank you, the three are always welcome to stay around for tea and visitors still come hoping to see them, despite the fact they have all been dead for years.
The place also seems to have its own poltergeist version of the Banshee, forewarning of deaths to proprietors. Pictures have fallen and three loud knocks are heard inside and outside the premises, proving to be a sign of imminent death.
There are said to be several ghosts wandering the public house, and as the owners themselves say "…next time you see somebody sitting quietly sipping a pint in the corner – you might be the only one who can see him!"
Devil's Bit Mountain and the Rock of Cashel, Tipperary
Devil's Bit Mountain is so named as it is believed the Devil himself took a bite from it, leaving a gap in the landscape. The bite broke his tooth which fell from his mouth and formed the Rock of Cashel.
The Rock of Cashel is also known as Saint Patrick's Rock and the City of Kings. It was the seat of the kings of Munster for several hundred years, with Saint Patrick performing one of the earliest coronation ceremonies and Brian Boru was crowned here.
From the summit you can see most of Tipperary and the site has been occupied since the fourth century. There is still very much evidence of the twelfth century round tower, gothic Cathedral, Cormac's Chapel and the Vicar's Hall. The Cathedral ceased use in the 1600's as the lead was stolen by for use by alchemists.
In 1647 Earl Inchquin ransacked Cashel and the townsfolk fled to the Rock for protection, barricading themselves inside the Cathedral. Inchquin's soldiers piled turf around the outside walls and set fire to the building, leaving the 800 people inside to burn to death.
It is believed that the veil between worlds is at its thinnest on the Rock of Cashel and that many spirits and ghoulish beings haunt the land. With warriors, kings and saints laying their feet upon the ground of this ethereal place and with the unrest and bloodshed, why would you think otherwise?
Have you seen a ghost in Tipperary? Tell us about it in the comments section below!