Reading Time:
7
minutes
PETER FULLER concludes his series on Vincent Price in the UK, exploring the Master of the Macabre's passion for the Spooky Isles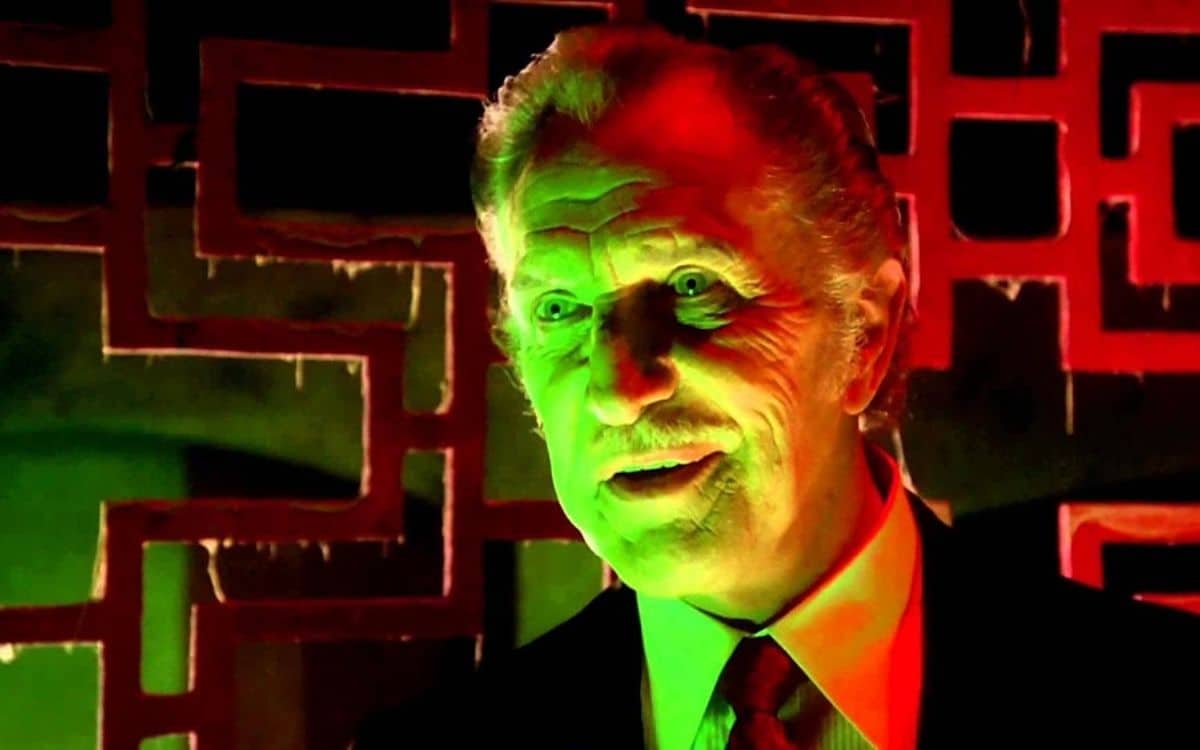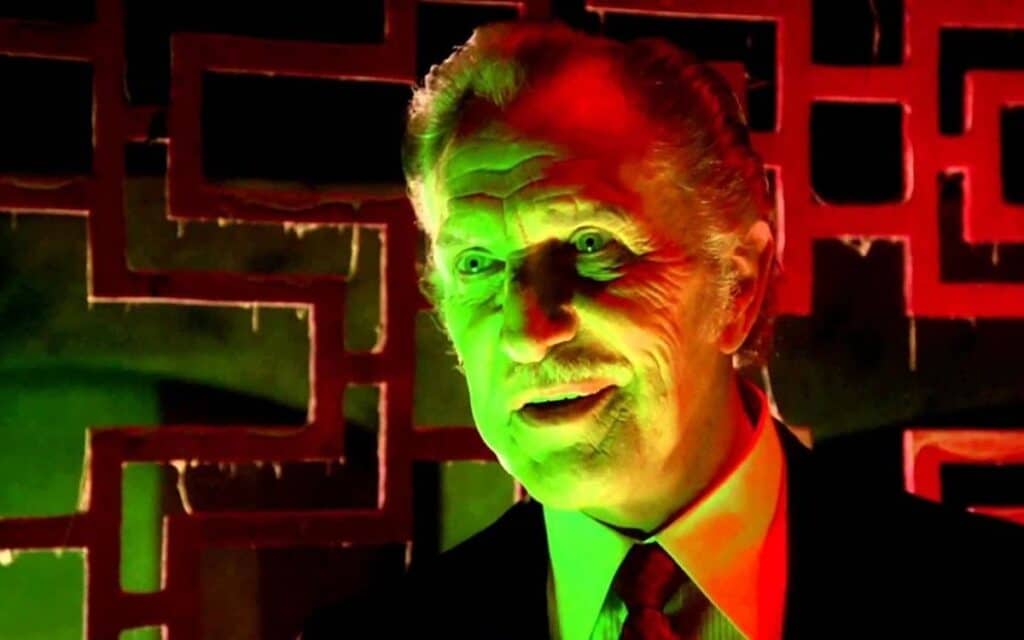 Table of Contents
New Beginning (1974-1979)
Vincent and Coral married on 24 October 1974 and settled into their new life in Los Angeles, where the workaholic Vincent found himself busy doing guest spots on TV and filming commercials while spoofing his now familiar spooky Uncle Vincent persona.
In 1975, Price returned to the UK stage after a 40-year absence to star with Coral and Charles Gray in a revival of Jean Anouilh's French comedy satire, Ardèle. He did it as a favour for Coral, who had designs that she and Vincent would become a touring theatrical couple.
After previews in Brighton, the play opened at the Queen's Theatre in London's West End on 18 June. But it proved a critical disaster, which greatly upset Vincent and Coral. The couple, however, later appeared together on stage on a US tour of Charley's Aunt with their best pal, Roddy McDowall.
While in London, Vincent recorded six more tales of terror for The Price of Fear and the BBC radio serial Night of the Wolf, which co-starred Coral. He also lent his iconic voice to the role of Zigzag, the Grand Vizier, for Richard Williams' ambitious animation feature, Nasrudin, which was later retitled The Thief and the Cobbler but remained unfinished until the mid-1990s. Then, on 16 October, Vincent played the narrator in Roger Glover's musical The Butterfly Ball at the iconic Royal Albert Hall.
Vincent returned to London in 1976 to make a celebrated guest spot on The Muppets, then embarked on a three-year adventure in which he returned to the stage in his one-person show, Diversions and Delights, playing Oscar Wilde, giving a lecture in a Paris theatre in 1899. Vincent opened on 11 July 1977 in San Francisco, and went on to perform nearly 800 shows in over 300 cities, both in the US and Australia, over the next three years. On reflection, Vincent later stated: 'My role as Oscar Wilde was my greatest achievement as an actor.'
The Last Hurrah (1980-1993)
The Monster Club
Released 24 May 1981 UK; 27 May 1981 US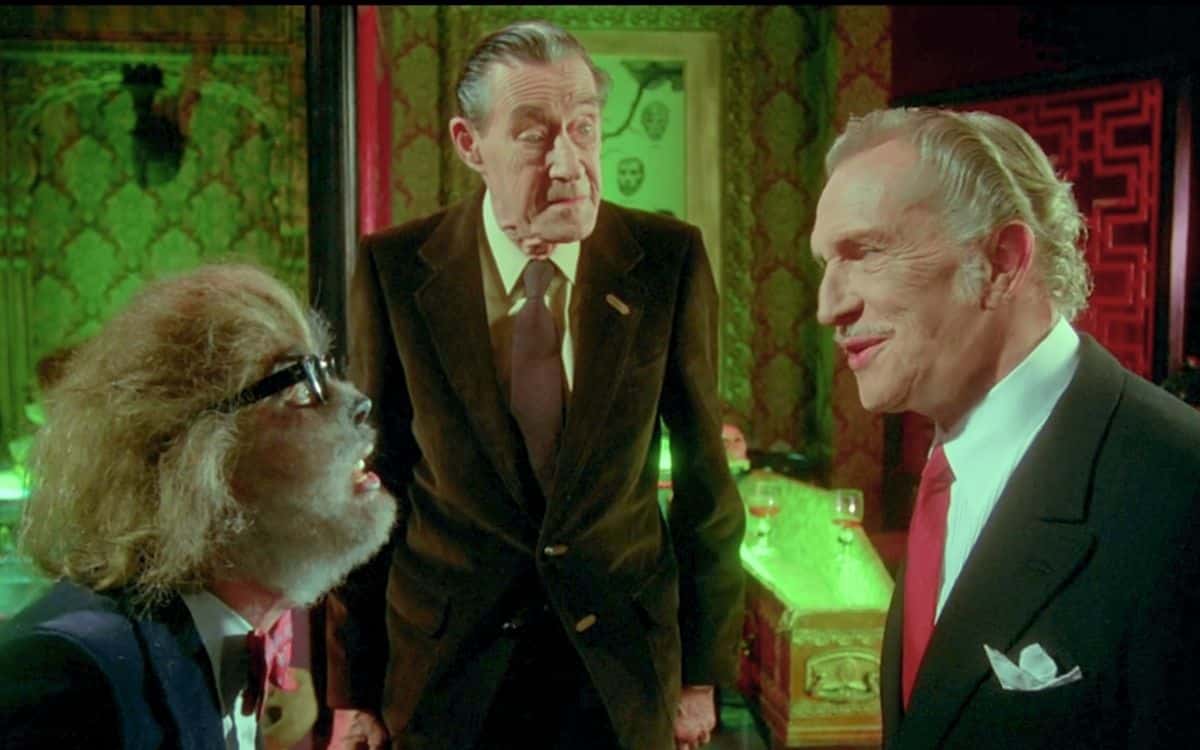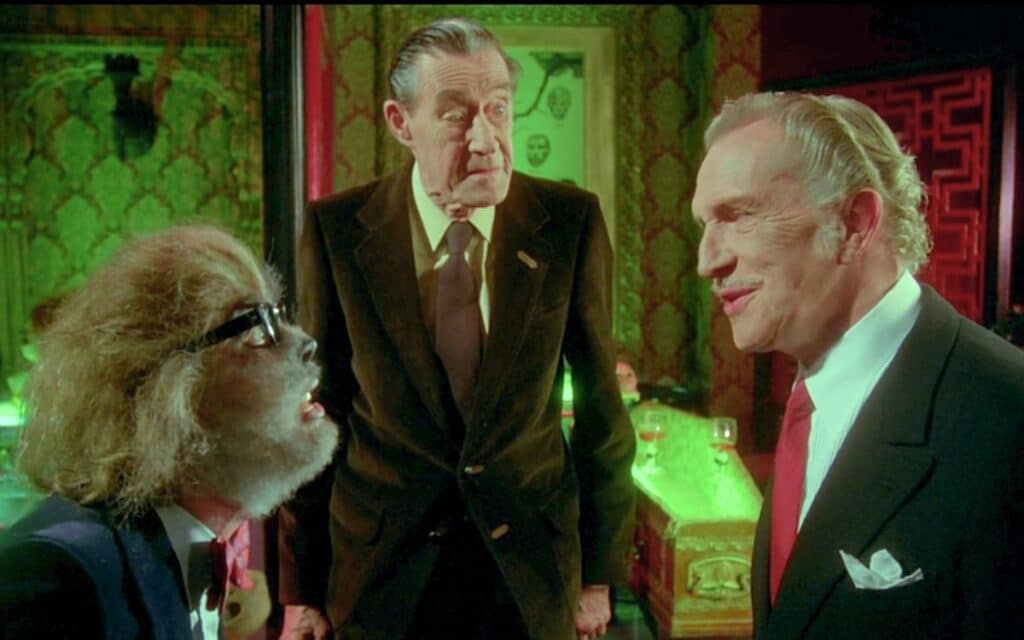 After a seven-year hiatus, Vincent was wooed back to the horror genre for The Monster Club by Milton Subotsky because he wanted to do a 'fun picture for younger audiences. Something that was scary but not frightening.'
Shot over five weeks at Elstree in April 1980, with Hammer veteran Roy Ward Baker directing, The Monster Club is an adaptation of Ronald Chetwynd-Hayes' 1976 novel. Playing a fictionalised version of the author, veteran American actor John Carradine is taken to a secret London club for supernatural creatures by vampire Eramus (Vincent Price), where he gets an education in the rules of monsterdom with three tales about shadmocks, vampires and ghouls.
While the film marked the final nail in the coffin for Subotsky's jokey brand of horror anthology, it's great fun seeing the elderly Price and Carradine getting down with the club's monsterkids (wearing ridiculous masks) to the pop songs of BA Robertson and The Pretty Things, while the film's most inspired moment is an animated stripper who undresses down to the bone. Donald Pleasence has a stake in the proceedings, while Britt Ekland, Richard Johnson, Simon Ward, Stuart Whitman and James Laurenson also feature – along with genre faves Patrick Magee and Geoffrey Bayldon.
Unfortunately, The Monster Club was out of step with what modern audiences wanted from their horror films in the 1980s, and it went straight to VHS (with a cover design by talented young artist Graham Humphreys, who continues to forge an amazing career). Over the years, however, The Monster Club has grown in favour, and while it has flaws, Vincent shows off how good he is at remembering lots of lines of dialogue. Especially with his big monologue in the film's closing scenes, in which he sets out his case for allowing humankind to join the club because they are the worst monsters of all!
Released 17 June 1983, UK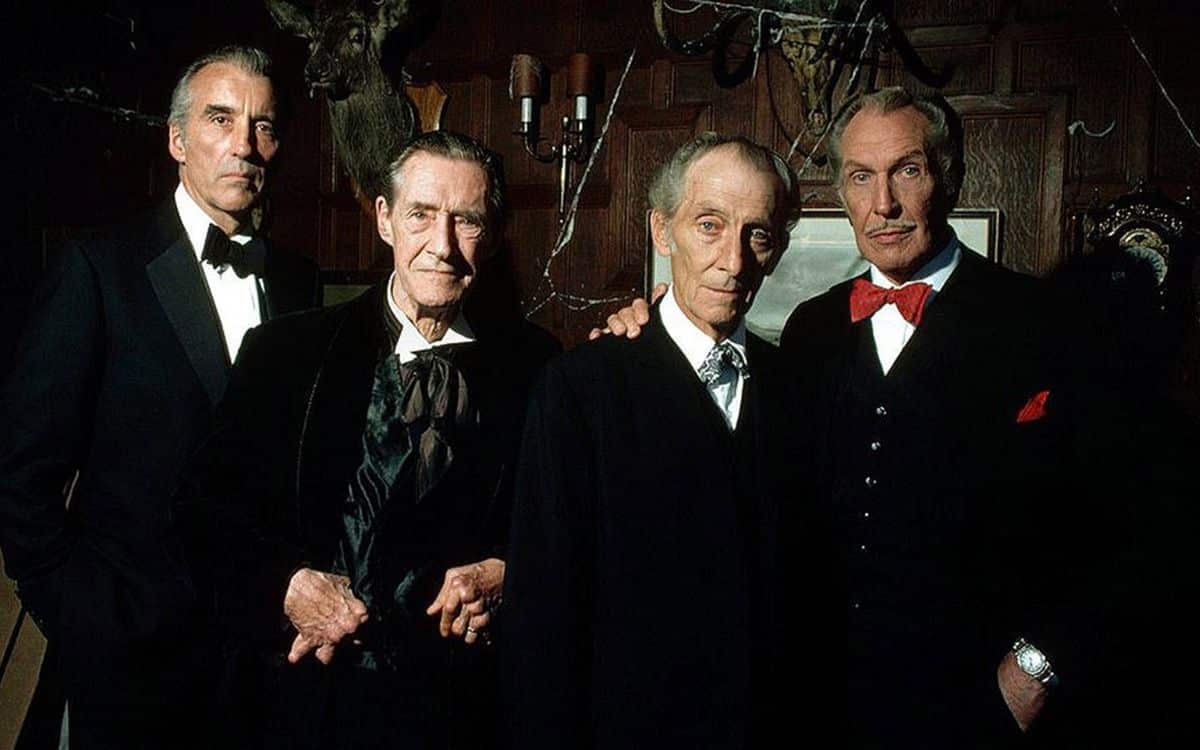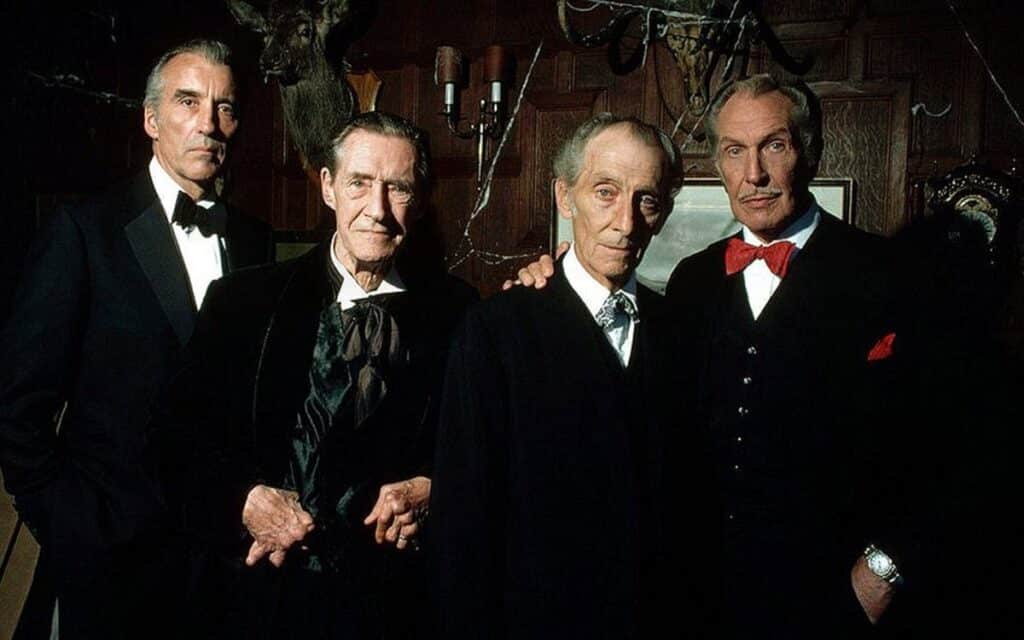 'The screen's Masters of Terror together for the first time' was the big draw for this horror parody, which saw Vincent, Peter Cushing and Christopher Lee finally getting the equal screen time that fans had been waiting decades for. But nothing in this old ghouls' reunion is what it seems.
On its release, House of the Long Shadows got a lukewarm reception from critics, audiences, and the cast alike. But like a fine vintage wine, age has made it a fan favourite. With Britsploitation director Pete Walker (of House of Whipcord fame) at the helm and Mark of the Devil's Michael Armstrong crafting the screenplay, horror fans thought it would be a gorefest.
Instead, they got a pastiche of 1930s and 1940s thrillers like The Cat and the Canary, with Armstrong using Earl Derr Biggers' 1913 novel Seven Keys to Baldpate as inspiration, then kicking off with a twisty plot and hilarious dialogue – all the while playing to the strengths of the veteran actors involved.
An oddly cast Desi Arnaz Jr plays American author Kenneth Magee, who bets his publisher (Richard Todd) that he can write a superior Gothic novel in 24 hours.
Holed up in a remote Welsh manor, he is soon disturbed by the arrival of the very odd Grisbane brood, headed up by Lord Grisbane (Carradine) and his sister Victoria (played by Walker favourite Sheila Keith) and his sons, Lionel (Vincent) and Sebastian (Cushing). Then, as a storm hits, so does Christopher Lee's mysterious Corrigan.
Shot on location at the privately-owned Rotherfield Park in Hampshire over five weeks in the summer of 1982, the horror comedy was released with little fanfare. While the film may disappoint those wanting buckets of blood, the Fab Four certainly don't.
Particularly Vincent, who is at his elegant best. He also gets most of the film's funniest lines, beginning with his flamboyant entrance where he proclaims: 'I have returned!'. While Vincent exuded sophisticated stateliness here, his next film was anything but. However, while staying in the UK, Vincent did get to return to Shepperton Studios (where he shot Tomb of Ligeia two decades earlier) to appear in the Gilbert & Sullivan operetta Ruddigore, playing Sir Despard Murgatroyd, who is bound by an ancient curse to commit a crime every day.
Part of the Brent Walker Opera World series, Ruddigore was first broadcast in the US on the PBS cable channel in April 1985 and later screened on BBC2 in March 1987.
Released 30 March 1984, UK & US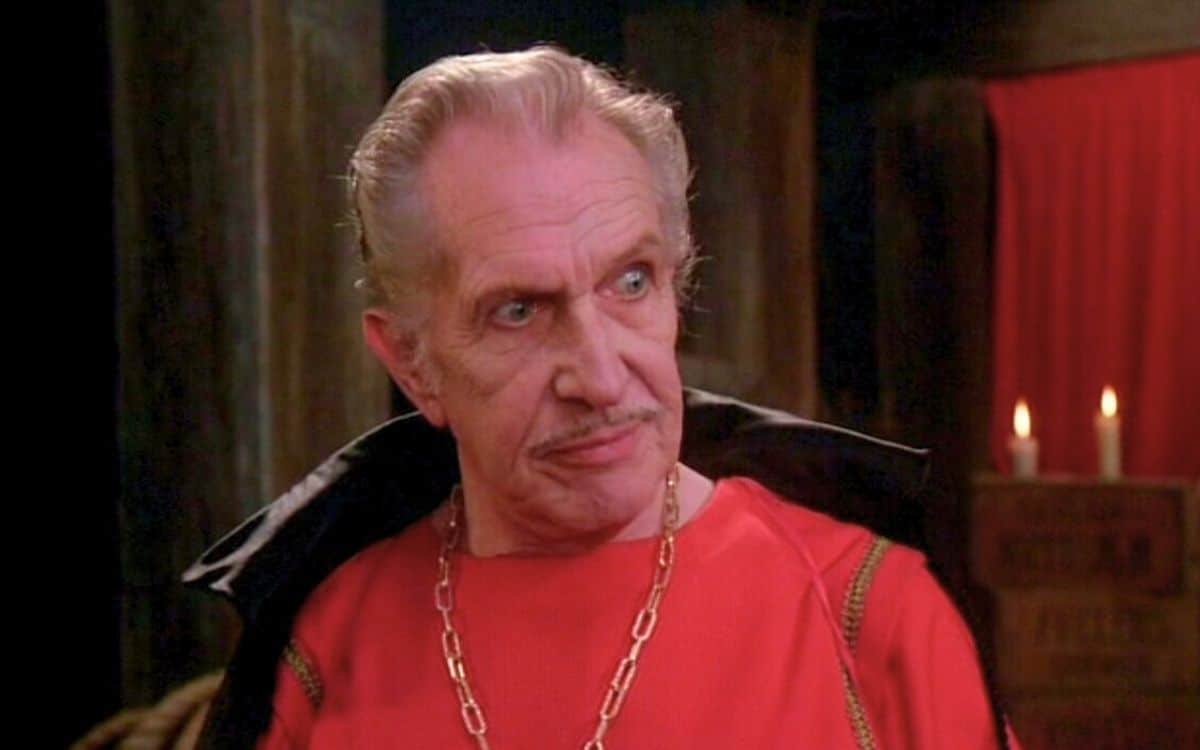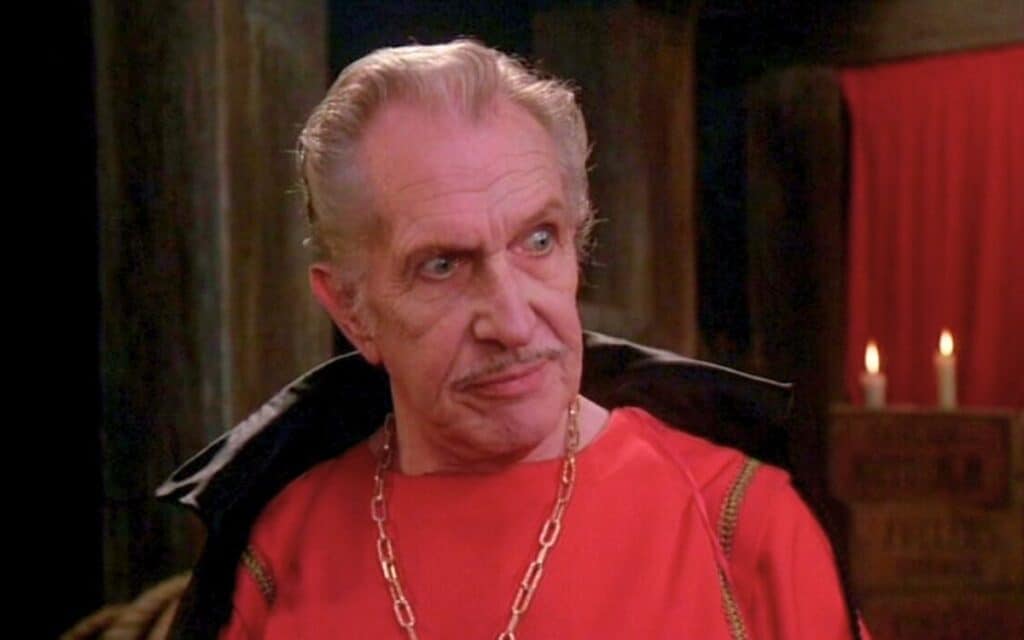 Irreverent British comic Kenny Everett made his big-screen debut in this comedy horror, which featured a host of famous faces from British TV, playing a team of scientists investigating paranormal activity at a mansion where a mass murder occurred.
Shot on location in Potters Bar, Hertfordshire, in June and July 1983, Bloodbath at the House of Death was devised by Everett's TV show writers Ray Cameron and Barry Cryer to be an OTT horror spoof on Friday the 13th, Legend of the Hell House, Airplane! and ET: The Extraterrestrial. While it's fun to play 'spot the movie', it's a silly mess. Among the famous faces trying to make sense of this mess were Pamela Stephenson, Cleo Rocos, John Fortune, Don Warrington and Gareth Hunt.
Vincent filmed his scenes in the first week of July 1983, and he only agreed to appear because he was a good friend of the film's director, Cameron. As The Sinister Man, who heads up a satanic cult, he gets to have great fun sending up his horror persona, swearing throughout. If you think of all the films Vincent made in the UK, Bloodbath shouldn't have been the one to go out on. But Vincent loved to make people laugh, and being self-reverential was part of his DNA.
Vincent and Coral continued to flit between LA and London over the next few years. On 12 October 1983, they famously appeared on Russell Harty's ITV chat show alongside new singing sensation Boy George, who gave Vincent a big handshake and got a compliment from Coral about his lovely skin.
In the summer of 1984, they stayed one last time at Coral's London home while she filmed Dennis Potter's Dreamchild. After selling the lease on Eaton Place in 1987, the couple stayed at the Savoy when they returned to the capital in August 1988. It would become their last trip to the UK.
On 23 December 1990, Vincent was interviewed for the Channel 4 TV special, Coral Browne: Caviar for the General, and on 29 May 1991, just two days after Vincent's 80th birthday, Coral died from breast cancer in LA. A memorial was held in London for her, but as Vincent was too ill to attend, Alan Bates read his eulogy. On 25 October 1993, Vincent passed away at his home in LA, aged 82. His ashes were scattered off the Californian coast of Malibu at Ponte Dume a week later.
Watch Peter Fuller Discuss Vincent Price UK Films