Reading Time:
3
minutes
Angeline Tubbs left England in 1761 and became the infamous Witch of Saratoga, writes guest writer JJ MERRYWEATHER
Northamptonshire has long been a hotbed of 'witchcraft' and the associated persecution.
The most infamous example being the Northamptonshire Witch Trials of 1612, which saw five people executed following a public dunking.
The county also claims the dubious distinction of being the last place in England to execute witches.
On 17 March 1705, Elinor Shaw and Mary Phillips were hanged, then burned before they were completely dead.
Northamptonshire's 'witches' were even found in the New World.
A Northampton man stood accused of witchcraft during the notorious Salem Witch Trials of 1692.
He was killed by 'pressing' after refusing to confess.
But perhaps the County's most overlooked magickal emigrant is Angeline Tubbs, the so-called Witch of Saratoga.
In America, she is legendary – her reputation fuelled by ghost vigils and fireside tales.
Yet in England hardly anyone remembers her name.
Her story began in a rural English backwater.
Origins of the Witch of Saratoga
Angeline was born in 1761 at the The Star and Garter Inn in the village of Watford, Northamptonshire, where her parents were landlords.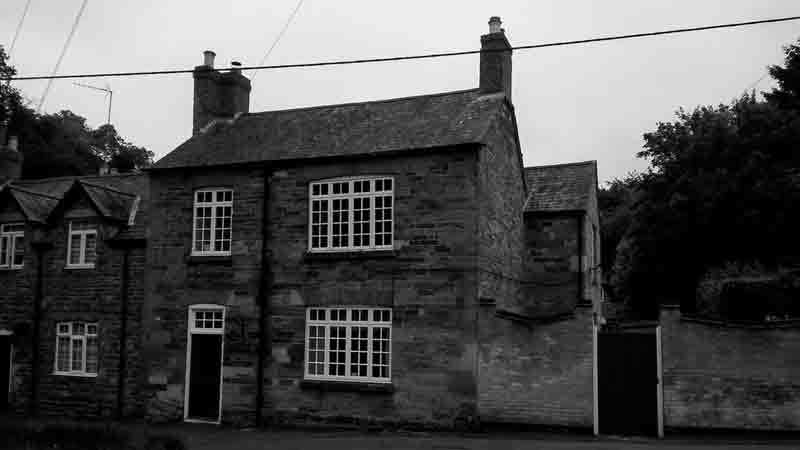 In subsequent years, renovation work here would uncover numerous artefacts such as witch-bottles and hidden shoes, all intended to keep evil at bay.
Angeline grew into a beautiful woman, with flowing hair and piercing black eyes. At the age of fifteen she was married off to a British officer from the 31st (Huntingdonshire) Regiment of Foot.
Angeline Tubbs travels to America
When her husband was posted to fight in the American Revolutionary War, the young bride travelled with him.
In 1777, following the British defeat at the battle of Saratoga in New York State, Angeline's husband tried to murder her.
Having failed, he abandoned her. As the British troops withdrew, the jilted bride was left alone in an unfamiliar land.
She walked to Saratoga Springs, where, at the base of what is now known as Mount Vista, or Angeline's Hill, she constructed a hovel.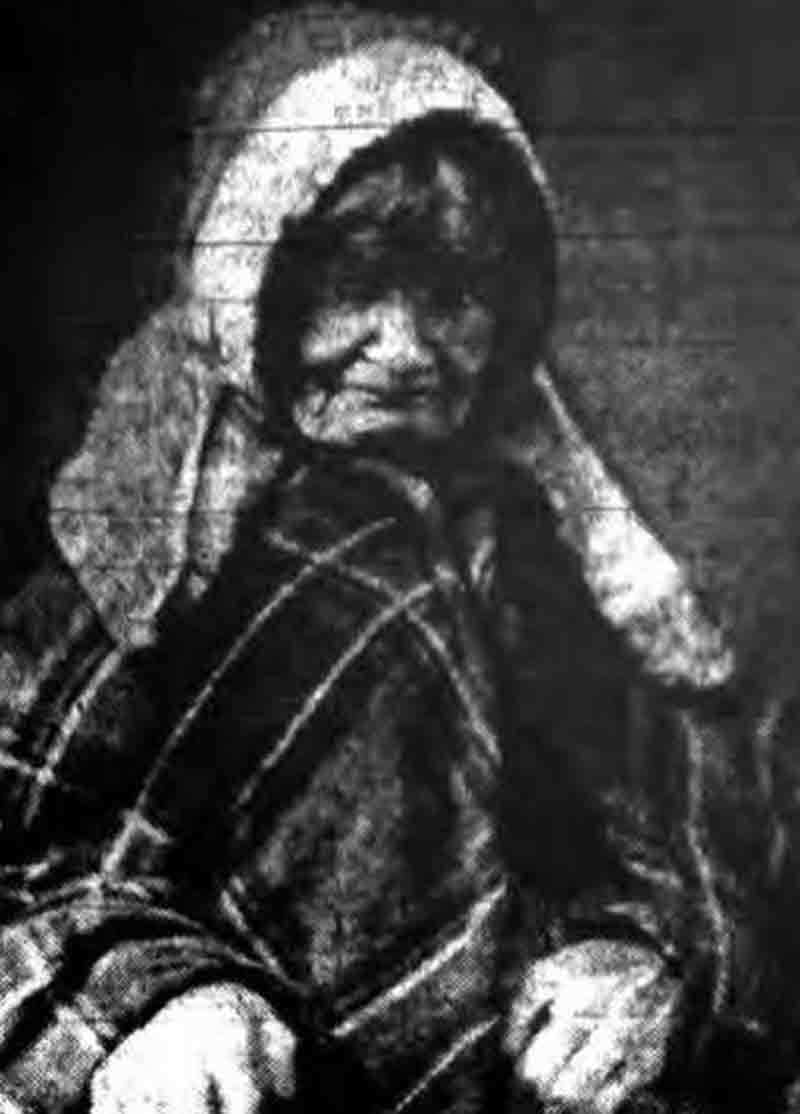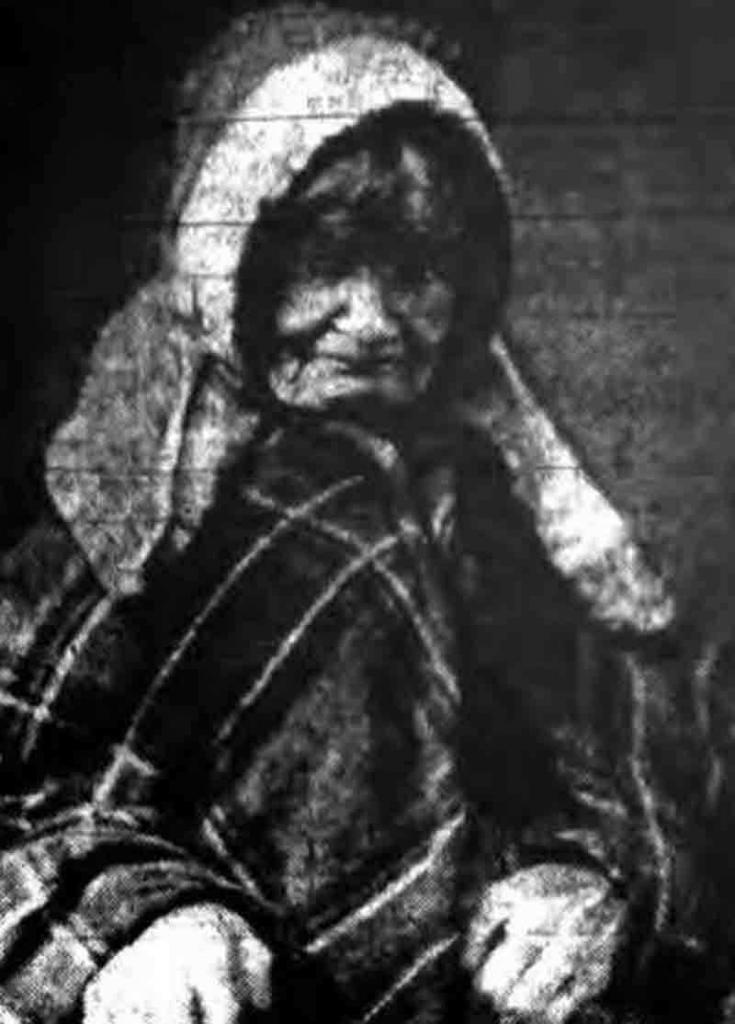 Here, like some medieval European witch, Tubbs lived an isolated, feral and self sufficient existence, accruing dozens of cats to keep her company.
Folk in nearby settlements were unnerved by this curious English woman and her feline familiars.
Tales abounded that upon stormy nights she could be seen standing on the cliffs of Mount Vesta, her hair streaming in the wind, red lightning encircling her as as she communed with spirits.
Suspecting witchcraft, the locals accused the outcast of numerous crimes, had her arrested and sentenced to death.
She told her tormentors she would not die until the last of her cats had passed away. Tubbs survived the noose, although she carried its mark for the rest of her life, and her beauty began to fade until she resembled the arch-typical crone.
Witch of Saratoga becomes an outcast
As she grew older, and less able to fend for herself in the wilderness, Tubbs began telling fortunes to make ends meet.
In her 90s, a professional photographer published Angeline's image and entitled it 'The Witch of Saratoga', turning Angeline into an unexpected tourist draw.
But reading fortunes didn't generate much income. In 1865, at the age of 104 having outlived all her cats, Tubbs died in the poorhouse.
In the years since, witnesses claim to have seen the ghost of a sad young woman walking with a man in military uniform.
On stormy nights, a lonely figure has been reported standing on the outcrops of Mount Vista, silhouetted by lightening, and screaming with her arms outstretched in the wind.
Exile, fortune teller, spirit-talker, murder/execution survivor, and in death, an unquiet and oft-sighted spirit: the story of the enigmatic Angeline Tubbs, Northamptonshire's forgotten witch, is sure to fascinate the curious for many years to come.