The Bells of Bealings House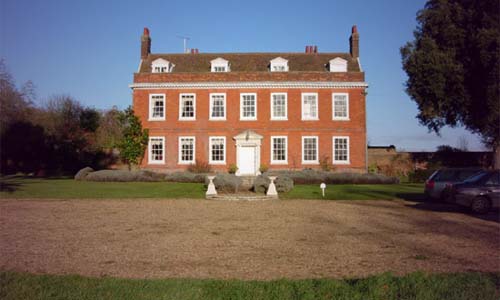 ---
MJ WAYLAND reports on Bealings House in Suffolk, the scene of a classic paranormal bell-ringing in 1834
---
Bealings House was the scene of a classic story of paranormal bell-ringing in 1834. The occupant of the mansion at the time was Major Edward Moor (1771-1848) a Fellow of the Royal Society, described the following in a letter to a local paper.
On Sunday, February 2nd, 1834, Major Moor, on returning home from church, was told that the dining-room belll had rang three times between two and five o'clock. The following day the same bell rang again three times during the afternoon and the last time, just before five o'clock it was heard by Major Moor. Next day he was out, and on returning shortly before five o'clock he learned that all the bells in the kitchen had been violently ringing- and as he was being told this a peal of bells were heard from the kitchen.
There were and still are nine bells in a row in the kitchen, about a foot apart, ten feet from the floor, and on enquiry Major Moor learned from the cook that the ones affected were the five ones on the right: these were the ones situated in the dining room, the drawing room over the dining room, an adjacent bedroom, and two attics over the drawing room.
While he was looking at the bells, which he had been told had rung frequently since about three o'clock, the same five rang violently and with such force that he thought they would be shaken from their fastenings. Major Moor's son was with him at the time and also witnessed the ringing; he had previously seen the bells ringing and also heard them once before. In addition the cook and another sevant were present in the kitchen. About ten minutes later there was another peal and another about a quarter of an hour later.
Related Posts via Taxonomies