5 Haunted Pubs to Visit in Central London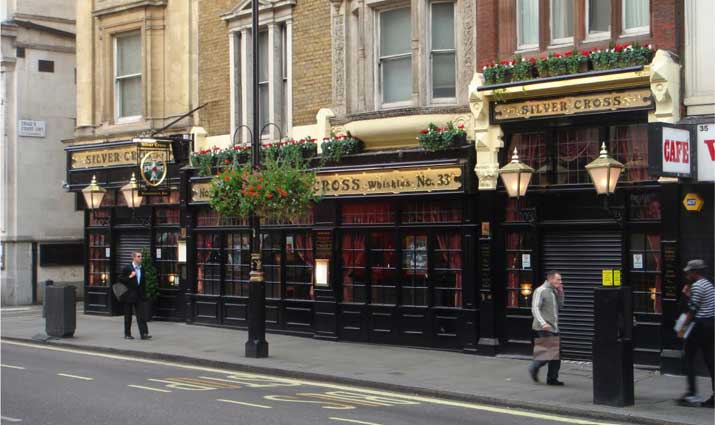 ---
CELESTE MILES checks out five pubs in Central London known for spirits not just of the drinking kind!

---
George on Strand, 213 Strand
Dating from the 1700's this riverside bar is believed to originally have been one of London's Coffee houses.  The famous writer Samuel Johnson was believed to spend time here and even used it as his postal address.
In the late 1890s another unknown writer, 20 year old Harry Knight, penned his last desperate tale to his mother in this very tavern just hours before jumping to his death onto the railway tracks at Putney bridge.
However, we are certain it's not Harry's troubled soul that lurks in the cellars in the George.  Instead staff and workers report a smiling headless Cavalier.  During the 1970s builders undertaking a refurbishment of the pub afor re reported to have run petrified from the cellars after seeing the Headless apparition.  He has since been seen wondering around by a number of other patrons.
---
Related Posts via Taxonomies