Hairy and Scary: Peter Cushing's Finest MoMents
---
From Satan's goatee onwards, facial hair has long been the hallmark of all great villians. Peter Cushing grew some of the best.
---
As I sit here stroking my own newly-cultivated beard, I am pondering all the great movie monsters who have been happily hirsute and one that comes to mind is Peter Cushing.
Cushing, who is celebrating his 100th birthday this week, was a movie chameleon. He wasn't afraid to don a silly wig for a role a la Frankenstein and the Monster from Hell, and he sure wasn't adverse to growing a mustache or sprouting a beard to create a scary hairy character.
Here's some great Cushing characters with facial foliage:
Major Holly in She (1965): Bernard Cribbens is an amazing actor. But would his performance in She (1965) been better had he matched Peter Cushing's full action man beard?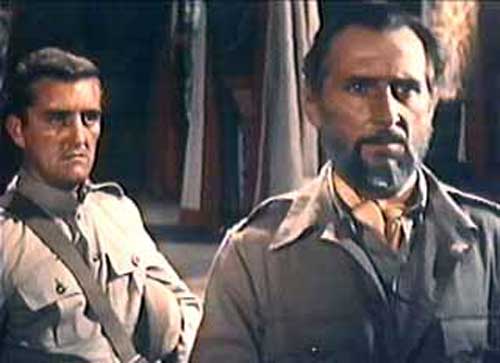 Related Posts via Taxonomies