Reading Time:
3
minutes
She 1965 is a fun, pulp adventure with plenty of Hammer Horror stars to light up your Saturday afternoon, says TERRY SHERWOOD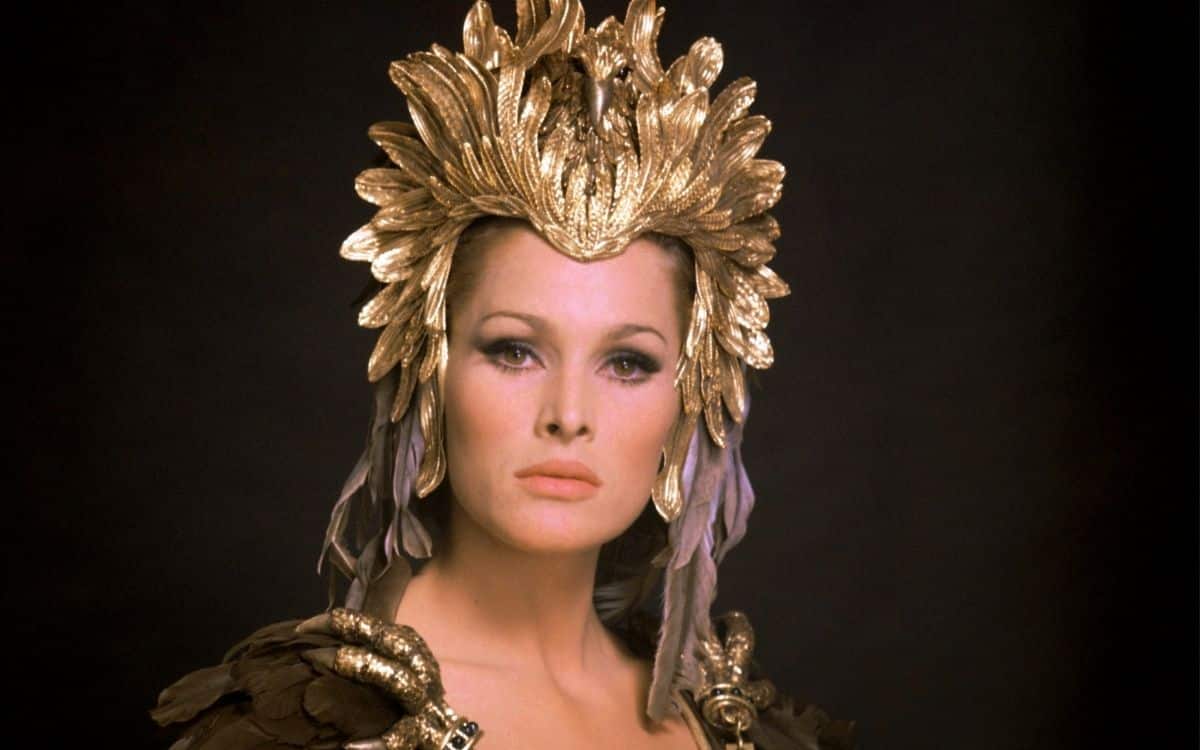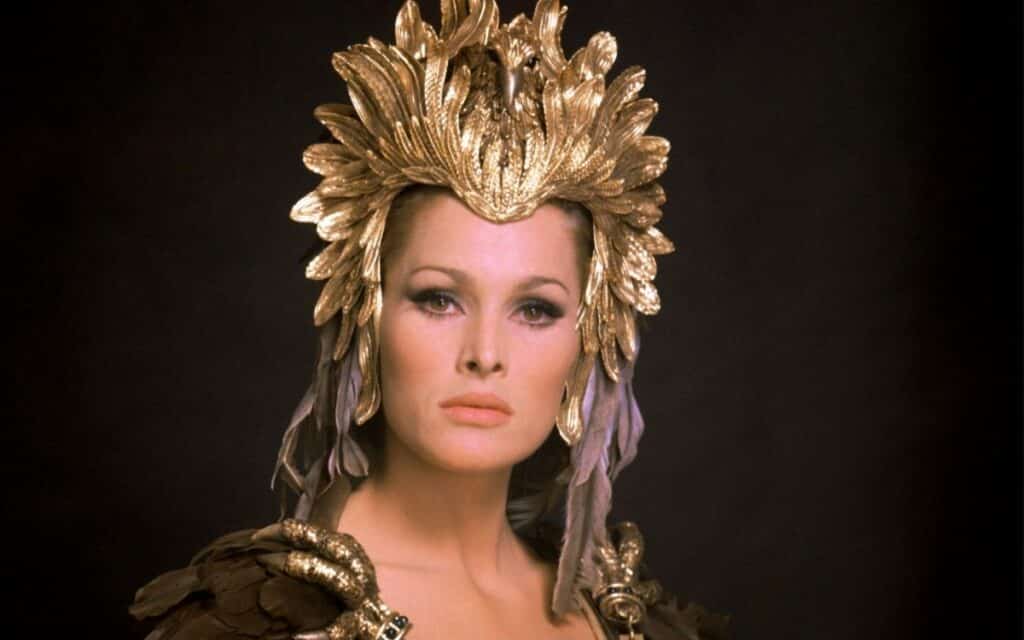 TITLE: She
RELEASED: 18 April 1965
DIRECTOR: Robert Day
CAST: Ursula Andress, Peter Cushing, Bernard Cribbins, John Richardson, Rosenda Monteros, Christopher Lee, Andre Morell
Review of She 1965
"She who must be obeyed' or in this case "must be reviewed'. This Hammer production with a large budget was a distinct departure from the studios from its primary Gothic Horror output. That is unfair as Hammer did produce so outstanding Film Noir and those prehistoric, skin revealing stone age dramas. She 1965 is just pure adventure fun from start to finish.
She 1965 was photographed in CinemaScope process, based on the 1887 novel by H. Rider Haggard. The cast directed by Robert Day was Ursula Andress in the title role, Peter Cushing, Bernard Cribbins, John Richardson, and Christopher Lee. The picture was international hit and led to a 1968 exploitation sequel, The Vengeance of She, with Olinka Berova taking over from Andress.
The Sands of Time
H. Rider Haggard's novel had been previously filmed in 1908, 1911, 1916, 1917, 1925 and 1935 ranking up there with Dr Jekyll and Mr Hyde. The idea for the film came from Kenneth Hyman of Seven Arts Productions.
Seven Arts and other companies that worked with Hammer would become a stumbling block later on copyrights and legal fights for video releases. Anthony Hinds got a script from writer John Temple-Smith, and the lead role was assigned to Ursula Andress, known at that time for her role in the intial James Bond film Dr. No 1962. John Richardson was cast after being spotted by Ray Stark of Seven Arts as Leo Vincy the reincarnated former lover of Ayesha.
Rewrites and turn downs by companies like Disney and Universal resulted in a sale to MGM with a large budget. Principal photography began in southern Israel's Negev Desert on 24 August 1964. What followed is just escapist adventure designed to take oneself out of the world to a utopia similar to Lost Horizon 1937.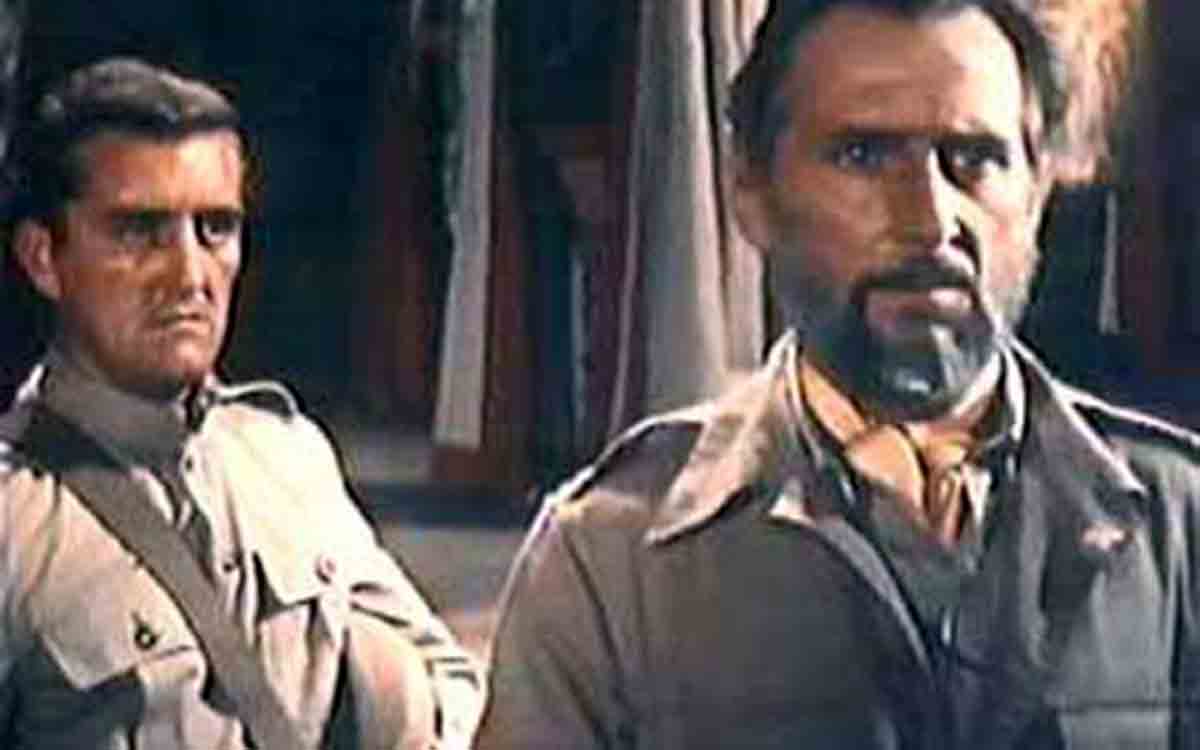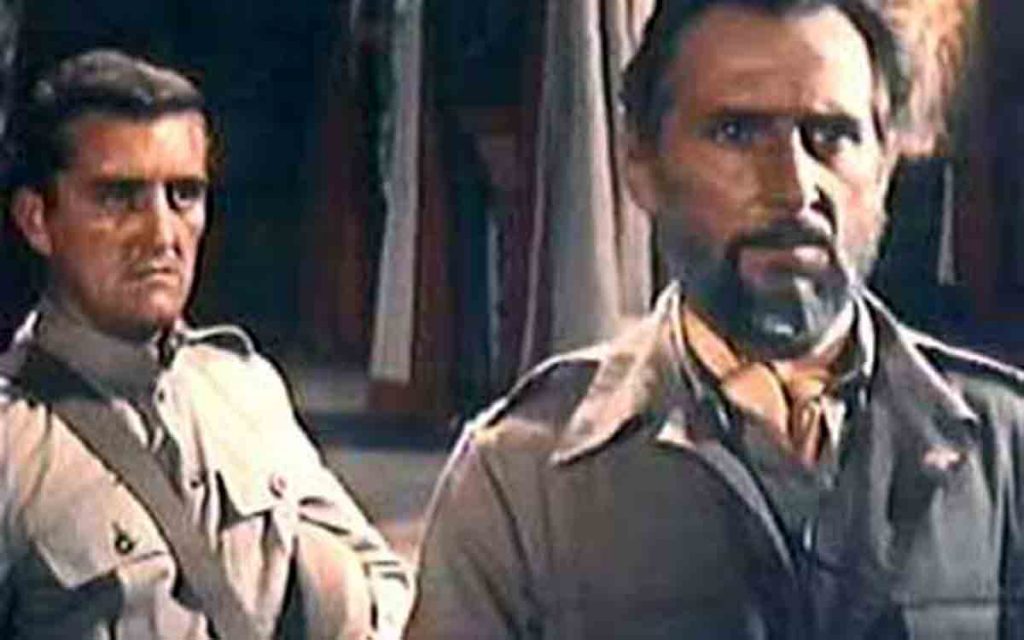 Never Say No To Adventure
Receiving honourable discharges from the British army in 1918, Professor Holly (Peter Cushing) Leo Vincy (John Richardson) and their orderly Job (Bernard Cribbins) embark on a expedition into central Africa. They find themselves sin the lost city of Kuma after Leo receives a map revealing its whereabouts.
The lost city is ruled by the immortal Ayesha (Ursula Andress) who believes that Vincy is her reincarnated lover she had killed over 2000 years ago after finding him in the embrace of another woman She persuades Leo to walk into a flame which will turn blue making him immortal. However and there is always a however in these stories, Billali (Christopher Lee) who is high priest and has served Ayesha well demands to be made immortal, he is refused. The battle for immortality has begun even for the reluctant Leo.
She 1965 is photographed well enhanced by the locations. Peter Cushing is never better, in fact, I rate this as one of his best works as one gets to see a different side. He is the leering, drinking, cavorting Doctor especially at a party scene early on. Looking ever inch ready to sample pagan delights he is transformed the next morning into the authority figure. John Richardson is cast for his look and majestic profile as Leo, the unsure lover of Ayessha. Richardson does well if not some moments of pathos overplayed the fit well in the genre of the film.
Set wise, all the caves still suffer from those perfectly level floors in all films despite the size of them and the depth of sand. The flame effects are impressive for the time with sound to match.
Voices From The Past
John Richardson would go on later to cavort with Raquel Welch in One Million Years BC 1966 which interesting was part of a double bill with She 1965, Ursula Andress would suffer the same fate as she did in Dr No 1962 and by the same person as she had her voice dubbed by Nikki Van der Zyl. Ingrid Pitt would be dubbed in Countess Dracula 1971 prompting her never to forgive director Peter Sasdy This would also happen again in Scars of Dracula 1970 as Jenny Handley would be dubbed.
She 1965 is just fun pulp adventure from a true source of such things. The CinemaScope vistas, the locations, and solid cast make this an excellent Saturday matinee.
Tell us your thoughts about She 1965 in the comments section below!
Watch She 1965 Trailer