Reading Time:
2
minutes
The Hound of the Baskervilles 1959, from Hammer Horror, has a wonderfully gothic feel, says ANN MASSEY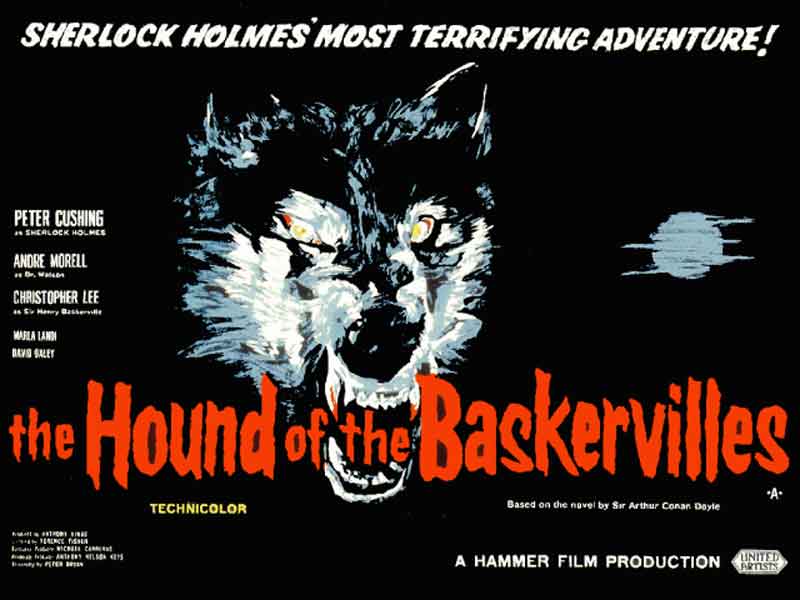 TITLE: Hound of the Baskervilles
YEAR RELEASED: 1959
DIRECTOR: Terence Fisher
CAST: Peter Cushing, Christopher Lee, Andre Morell
Murder, family skeletons in the closet, intrigue and mystery are all present. A Tarantula though – really?
Apparently in this version of the Arthur Conan Doyle classic a Hellhound and brutal murders were not terrifying enough for the chaps at Hammer and they felt it necessary to weave in a little extra fear, as Terence Fisher puts his director's stamp on an excellent production with a great cast.
It begins with Hugo Baskerville chasing down a poor girl to murder her in cold blood on the moor, only to meet his demise at the dripping fangs of the Hound. 
Centuries later the legend of the Hound of the Baskervilles is becoming a reality and the last known heir, Sir Henry Baskerville (played by Christopher Lee) is in grave danger following the death of his uncle.
On the request of family friend Dr Mortimer (Francis de Wolff), Peter Cushing's Sherlock Holmes is employed to get to the bottom of the mystery before it is too late.  Unable to attend right away, he sends Dr Watson (competently played by Andre Morell) ahead to investigate.
What unfolds is pretty much in keeping with other film and TV versions as well as the book itself, with the exception of the damn Tarantula scene, although knowing Christopher Lee was terrified of spiders and the fear on his face was real made it bearable.  
Lee is very well cast as the edgy Sir Henry and in some scenes overshadows the quiet and gentlemanly Holmes of Peter Cushing.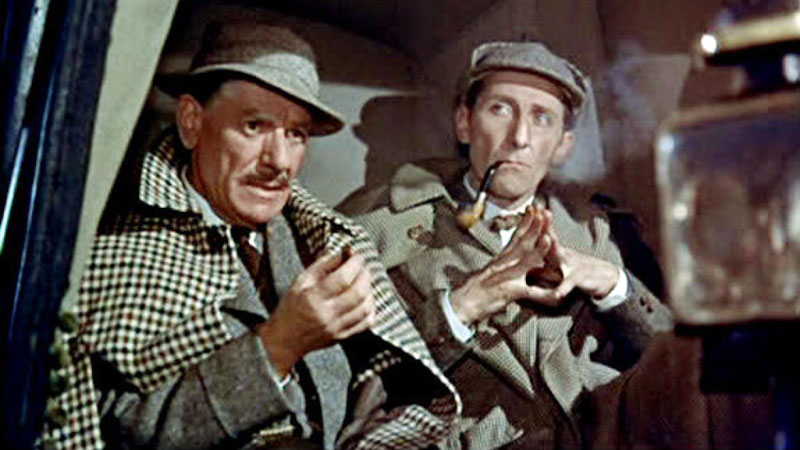 Hound of the Baskervilles 1959 has a wonderfully gothic feel and has all the quality one would associate with a Hammer film. 
Peter Cushing's Sherlock Holmes is portrayed with polish, control and a gentleness you wouldn't expect from such a character.  
Ordinarily I would say I prefer the drug addled, unhinged and wired Sherlock Holmes, however, Cushing made the role his and what transcends is a very good version of a constantly remade and reworked piece.
Watch The Hound of the Baskervilles 1959 trailer
What did you think of The Hound of the Baskervilles 1959? Tell us in the comments section below!