Reading Time:
2
minutes
We all know and love Hammer Horrors and Universal Monsters versions of Dracula. Here are some clips from some more obscure and arguably weirder versions of the Bram Stoker vampire tale.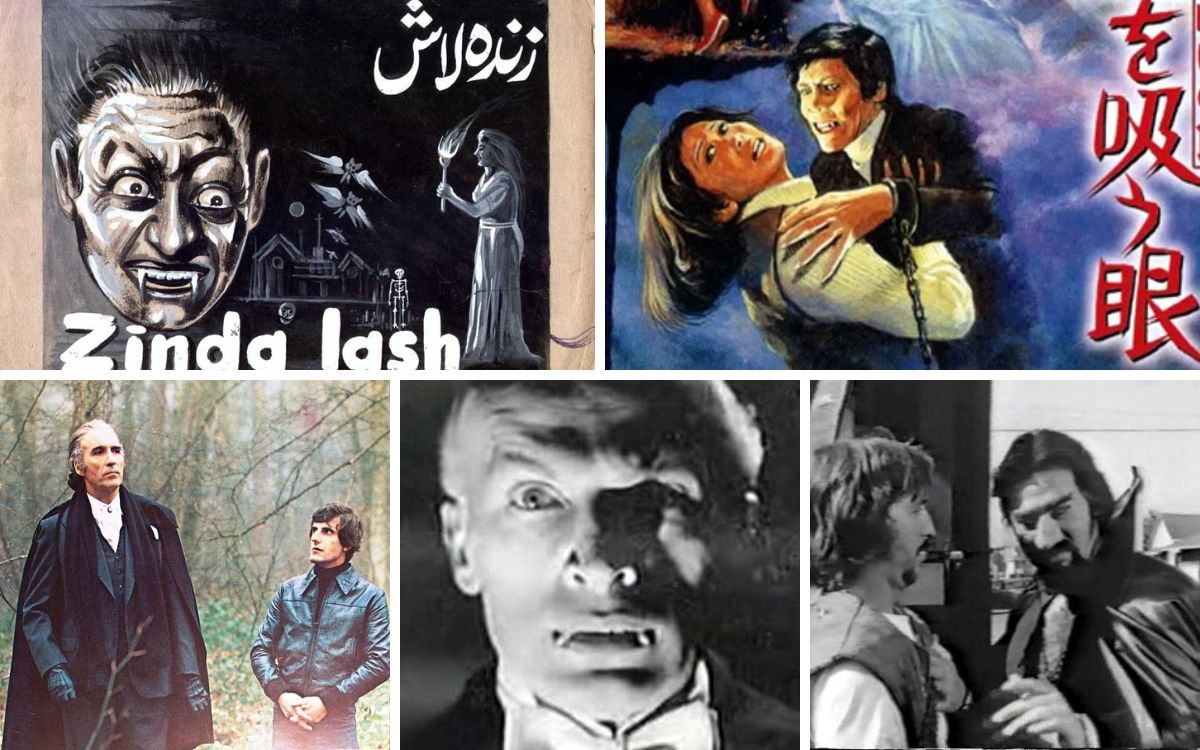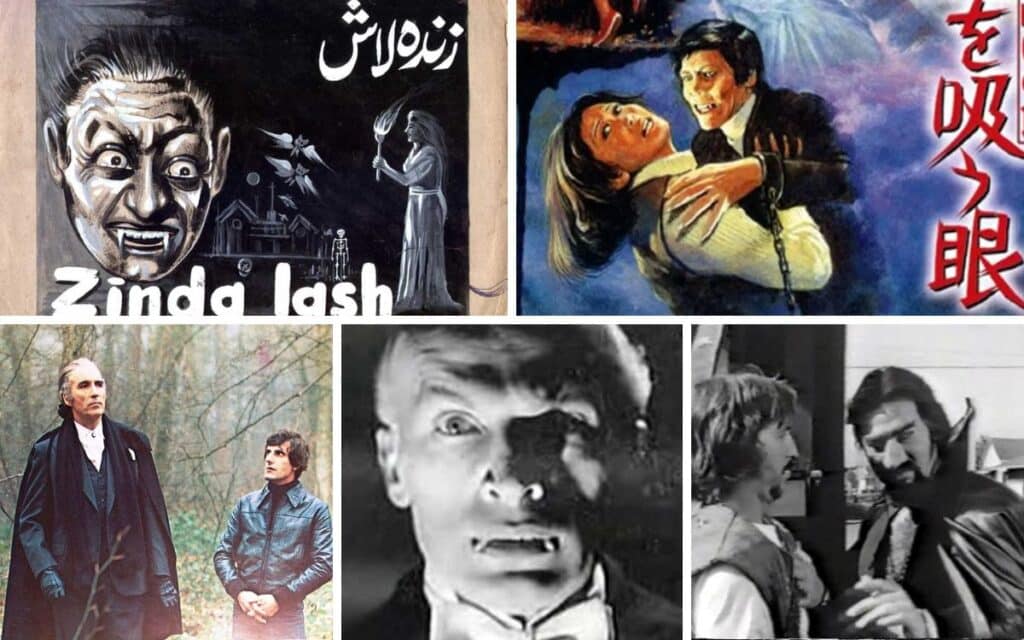 Since published in 1897, Bram Stoker's Dracula has been adapted into many media formats. Dracula films have captivated audiences around the world, showcasing diverse interpretations of the iconic vampire character. Here are five less well-known versions that have contributed to the rich tapestry of global cinema.
Zinda Laash aka Dracula in Pakistan 1967
This 1967 Pakistani film is a cult classic. Professor Tabini, who was experimenting on an elixir to conquer death, perishes when he tests it on himself. His assistant discovers his lifeless body, transports it to the basement crypt, and to her horror, he returns from the dead as a vampire!
Dracula père et fils aka Dracula Father and Son (1976)
This 1976 French comedy film, directed by Edouard Molinaro, stars Christopher Lee in his most famous role, in humorous twist on the relationship between Count Dracula and his son as they navigate their conflicting desires, with Dracula wanting his son to embrace their vampire heritage while Ferdinand seeks a normal human life.
Deafula (1975)
Deafula is a unique 1975 horror film, directed by Peter Wechsberg, notable for being entirely in American Sign Language, featuring a deaf vampire named Deafula, who preys on a deaf community.
Drakula Istanbul'da aka Dracula in Istanbul 1953

Drakula Istanbul'da (Dracula in Istanbul) is a 1953 Turkish film directed by Mehmet Muhtar, presenting a Turkish adaptation of Bram Stoker's "Dracula" set in Istanbul. Spooky Isles has a review of the film.
Chi o suu me aka Lake of Dracula 1971
Chi o suu me (Lake of Dracula) is a 1971 Japanese horror, directed by Michio Yamamoto. Part of the "Bloodthirsty Trilogy", the film depicts a woman named Akiko who confronts a Dracula-like vampire and the supernatural horrors that unfold.
Have you seen any of these Dracula films? Tell us your thoughts in the comments section below!