Reading Time:
4
minutes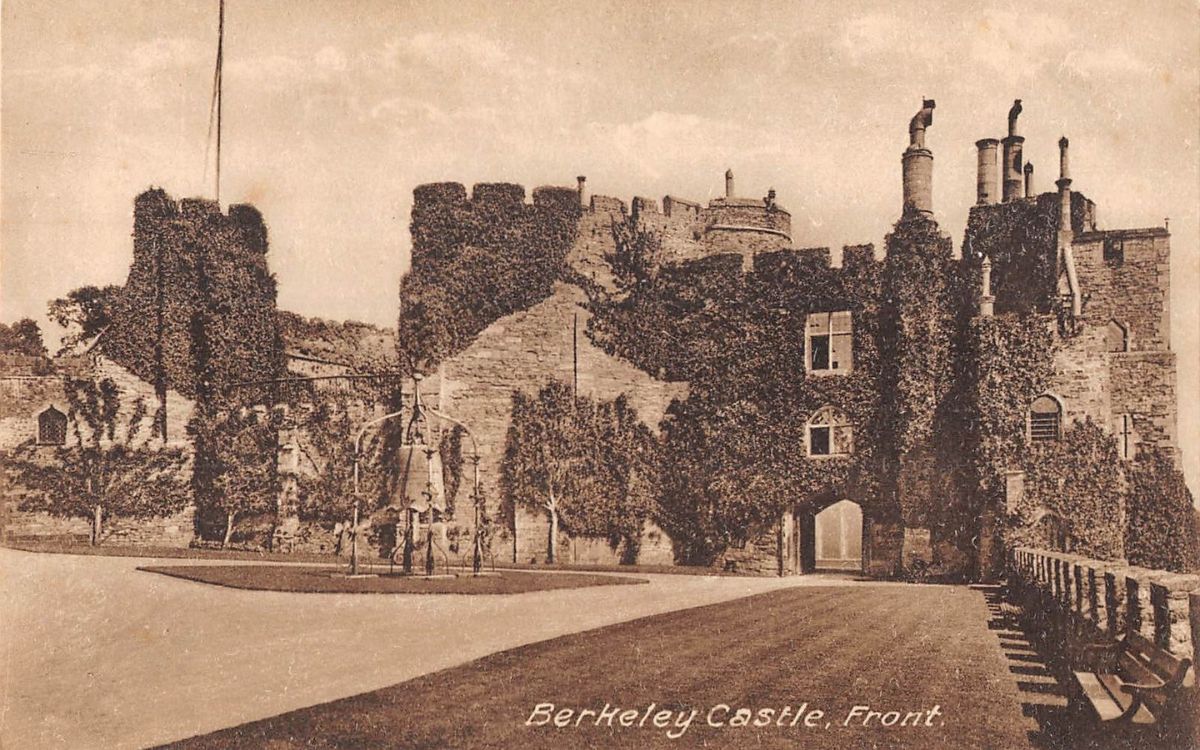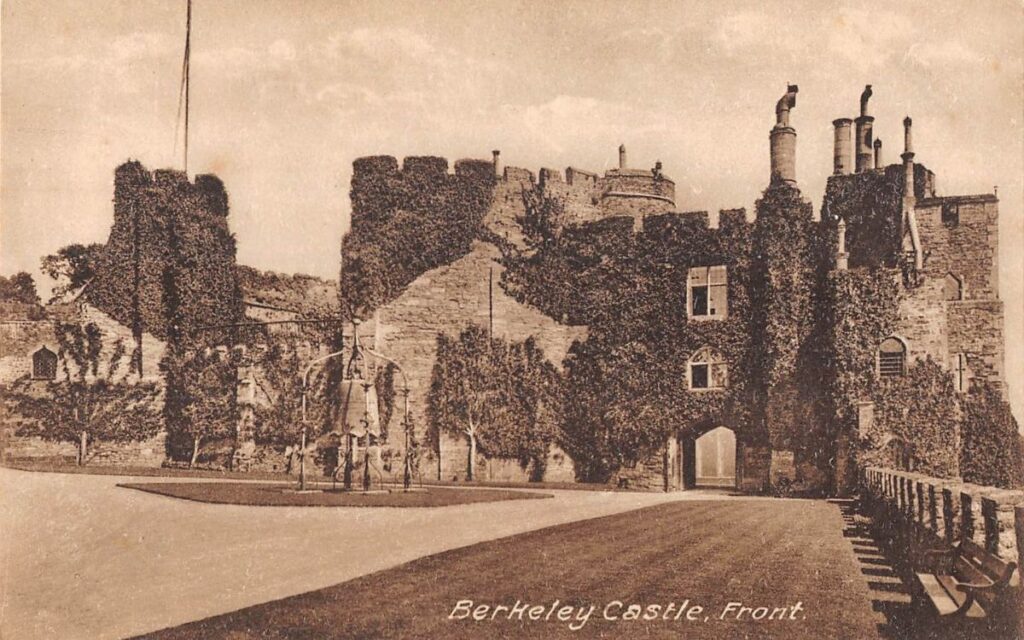 Berkeley Castle in Gloucestershire still bares the ghostly scars of King Edward II's brutal murder in 1327, says RICK HALE
Violent and unexpected death, including murder, is often cited as being a reason for a haunting.
Many lost souls are forced to wander this world for all time after meeting their fates at the hands of their fellow man.
Castles across the United Kingdom are thought to be haunted because of this and Gloucestershire's Berkeley Castle, a gem in British history, is one such place.
It was there that a lust for power led to the violent and torturous death of a king. Resulting in a bizarre haunting that stands to this day.
History of Berkeley Castle
Berkeley Castle adorns the English countryside and is a Grade I listed building that has remained in possession of the Berkeley family since the 12th century.
The castle that is loved by the people of Gloucestershire is not the first fortress to stand on the site.
The first castle was a motte and bailey structure built in 1067 by William FitzOsbern shortly after the Norman conquest of Britain.
The original castle was held by three generations of de Berkeley until 1152 when Roger de Berkeley committed the unforgivable act of not pledging his loyalty to the royal house of Plantagenet during the dark days of 'The Anarchy.'
This perceived betrayal caused Roger de Berkeley to lose his house and lands. When he was gone, the house was given to Robert Fitzharding, Burgess of Bristol.
Fitzharding was the founder of the Berkeley clan who have possessed the castle for eight centuries.
Before the event that would define Berkeley Castle for all time, there were two major conflicts directly involving Berkeley Castle.
In 1470, Thomas Talbot, the 2nd Viscount Lisle, and William Berkeley, the 2nd Baron Berkley, found themselves in a heated debate concerning ownership of Berkeley Castle.
Each man believed they were the rightful heir of the castle and deserved to live in it. So, in order to determine who should possess the castle, Talbot challenged Berkeley to a battle at Nibley Green.
In the end, Talbot was no match for his opponent on the battlefield. His army was defeated and Talbot was killed.
And during the Civil War, forces loyal to Parliament besieged and captured Berkeley Castle. The walls were destroyed but the Berkeley family held on to their ancestral home.
Now, one would think that the souls of those who died in these two battles are the ones who wander Berkeley. Unfortunately, you would be wrong.
Gore and Violence at Berkeley Castle
But rather it is a former King of England who suffered an unthinkable murder that still haunts Berkeley Castle.
Edward II, to put it bluntly, was a terrible king. He was known to show favouritism to friends. He was reportedly incompetent, quick to anger and could not make a decision to save his life. He has gone down in history as one of Britain's worst monarchs.
Seeing that he was incapable of change, Queen Isabella and her lover, Roger Mortimer deposed the king and imprisoned him in the dungeon of Berkeley Castle.
But it wasn't just any dungeon where the most powerful man in England was being held.
For five months Edward lived among the vile filth of the castle. Feces and dead, discarded carcasses of animals were his only companions.
When his supporters discovered where the king was being held,they staged a daring rescue. Sadly, it was short lived and Edward was recaptured and sent back to Berkeley Castle and tossed once again into the dungeon.
Not wanting to take the chance of another rescue attempt, Isabella gave the order to put her husband, the King, to death.
In those days an execution was typically carried out as a swift hanging or a bloody beheading.
But the queen didn't just want her husband dead, she wanted to thoroughly humiliate him in the most painful way imaginable.
Murder of a King
According to legend, in September 1327, Roger Mortimer's goons fell on the king as he was sleeping in his vile bed of dead animals.
One man held him down while the other man shoved a blazing hot poker up the king's most notorious orifice, his rectum.
It wasn't long before Edward died, screaming in anguish and begging for mercy. Those screams are said to still be heard where he died centuries ago.
Long ago the room where Edward lived out his final days before his sadistic murder was cleaned out and people can visit it.
Visitors have reported an unnatural cold in the dungeon that penetrates to their very being. While others experience an intense, almost overwhelming, feeling of dread and despair.
This may be enough to send many fleeing from the former dungeon in terror, but it's the screams that truly put a fright in the unsuspecting tourist.
It's believed the final pain-filled moments of Edward II life are recorded on the stones of the dungeon and replays itself when the time is right.
His anguished screams echo off the stone walls of the dungeon and reverberate throughout the castle.
The screams serve as a reminder that such inhumanity should never be visited upon another human being ever again.
The Berkeley family have graciously opened the doors of their home, Berkeley Castle for tours and visitors.
It has become a popular wedding venue and visitors can walk among the finely manicured gardens of this lovely castle.
Keep in mind if you should tour this  architectural gem, be respectful as it is a private home. And if you should find yourself there in September you may just here the horrific screams of a long dead king.
READ: The George and Pilgrims Hotel and Berkeley Castle: Great British Ghosts (S2, E2)
Have you seen a ghost at Berkeley Castle? Tell us about it in the comments section below!