Reading Time:
6
minutes
Gloucestershire in England's South West is home to some truly spooky places – from jails, to pubs, to even an entire village full of ghosts! CHRISTINE MILLER tells us of the county's 13 most haunted locations.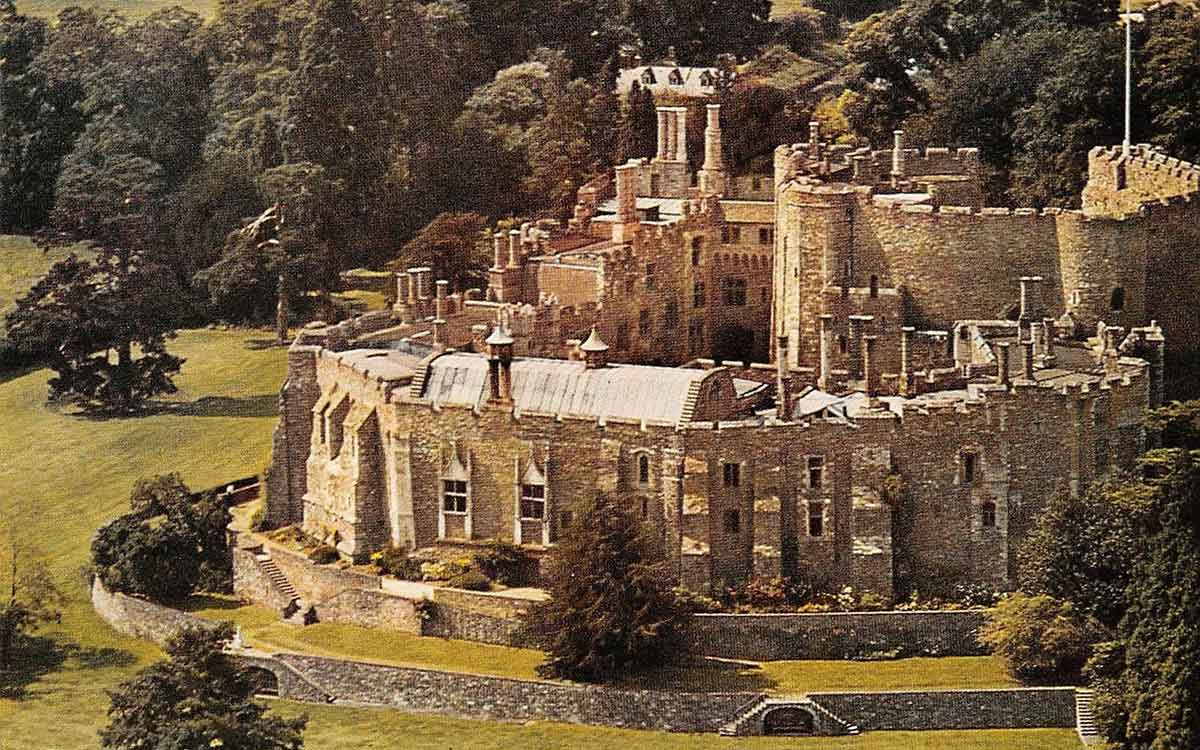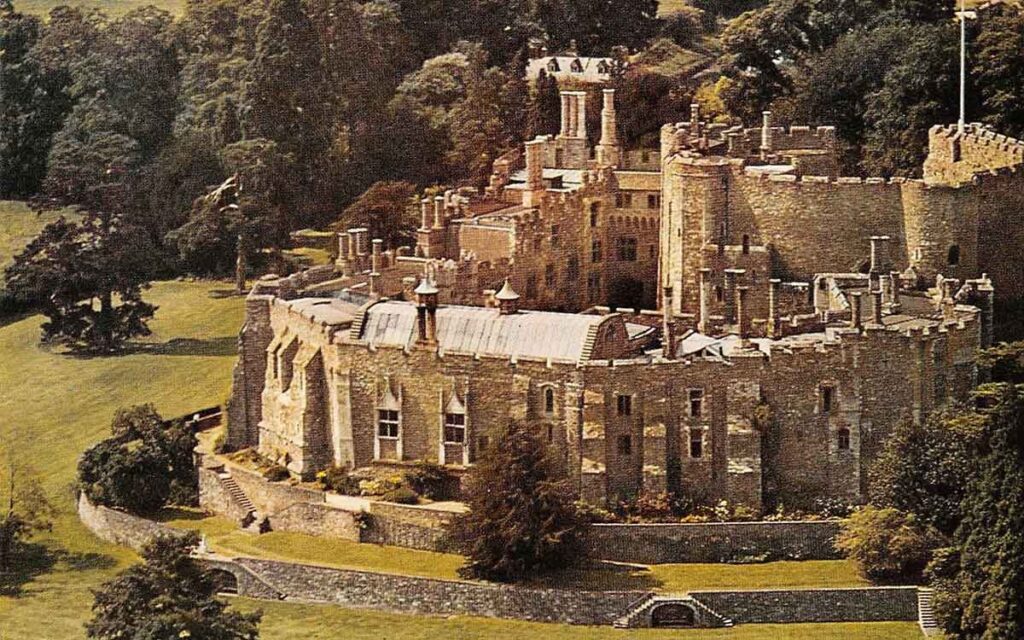 Littledean Jail
Church Street, Littledean, near Cinderford, GL14 3NL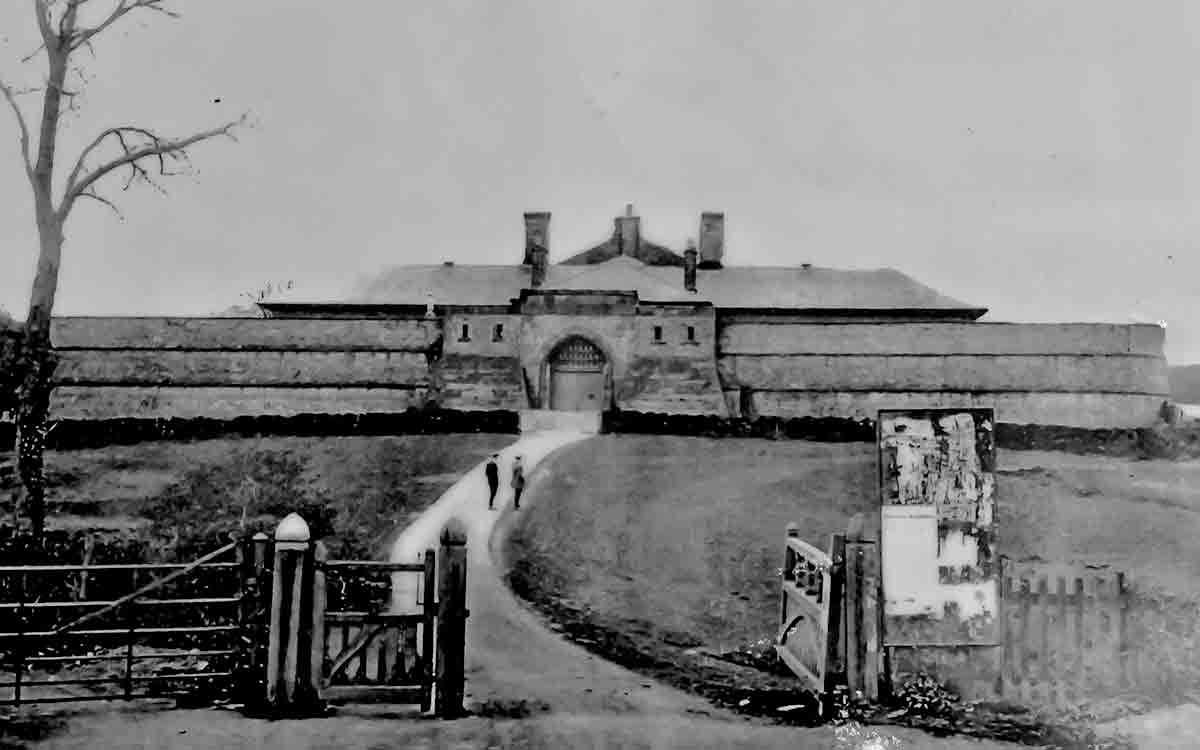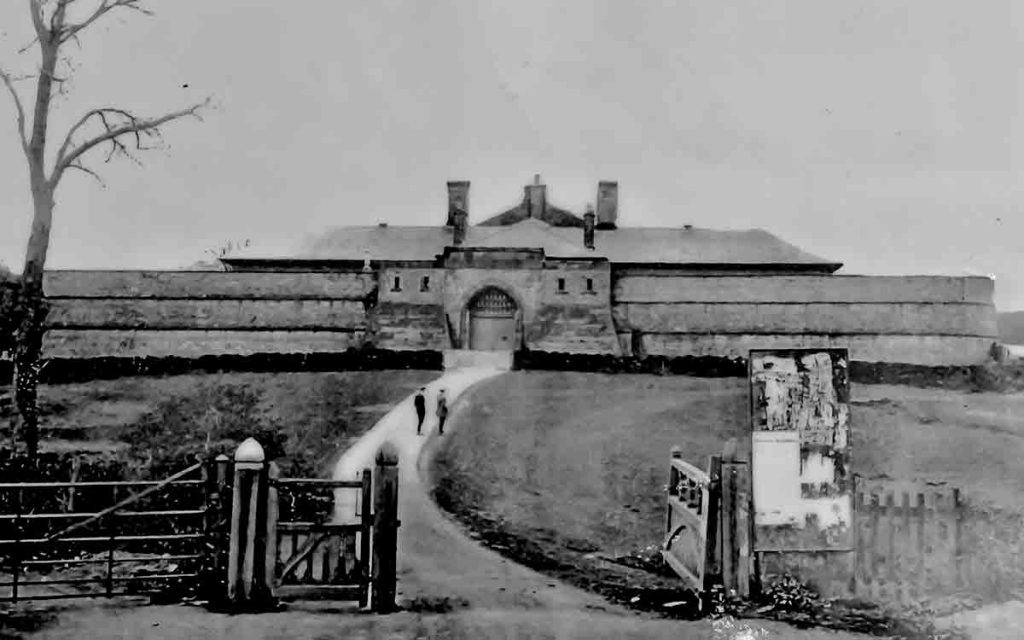 Littledean Jail, once known as the Alcatraz of the Forest, has over 200 years of history. In that time it has served as a courthouse, police station and a jail.
There have been all sorts of paranormal reports here – from disembodied footsteps, ghostly shadows to slamming doors, the jail does not disappoint with its ghostly activity.
St Briavels Castle
Church Street, St Briavels, Lydney GL15 6TA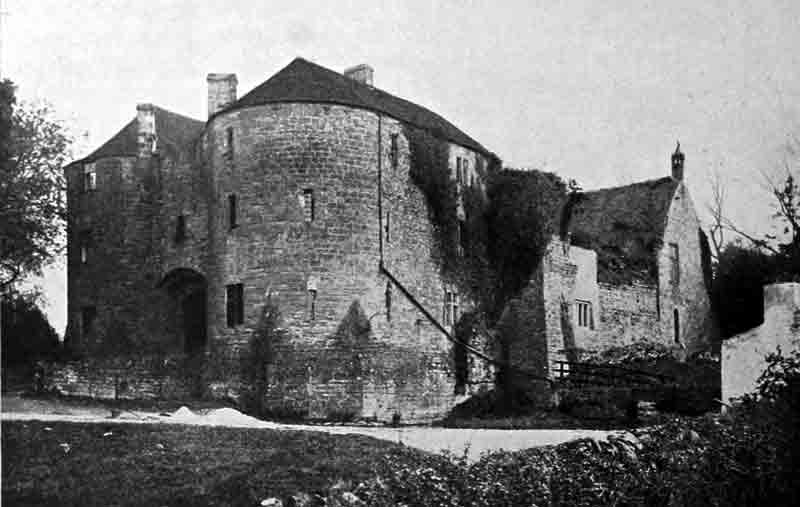 In the Hanging Room at St Briavels Castle more than one visitor has experienced the sensation of being clutched around the throat. Elsewhere in the castle, both staff and visitors alike have felt their clothing being sharply tugged, while a grey lady has often been seen frequenting the top floor of the castle.
There are reports of visitors having upped sticks and left in the middle of the night, with no explanation – could the restless ghosts of St Briavels Castle have something to do with these midnight departures?
Woodchester Mansion
B4066, Nympsfield, Stonehouse GL10 3T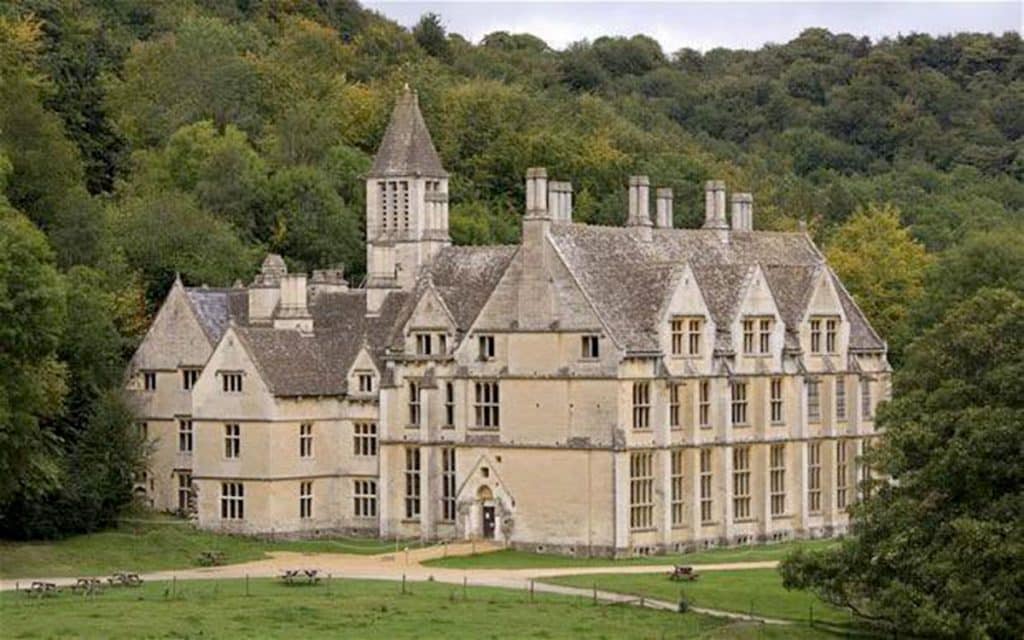 Woodchester Mansion is a sprawling Victorian mansion in Gloucestershire that was never fully completed, and it is full of strange activity, ranging from a young ghostly child who has been spotted running up and down a staircase within the mansion, to a strange floating coffin which appears over the lake on the grounds.
There is even said to be something demonic in nature in the cellars of the mansion. Numerous mediums who have visited have stated that the evil entity is small in stature and wears rather beaten-up clothes.
Berkeley Castle
Berkeley GL13 9PJ
On the anniversary of his death, the deposed King Edward II – who was ordered to death by Queen Isabella, with the weapon of choice believed to have been a red hot poker – can be heard screaming in agony within Berkeley Castle.
The Ancient Ram Inn
Wooten-under-Edge, GL12 7HF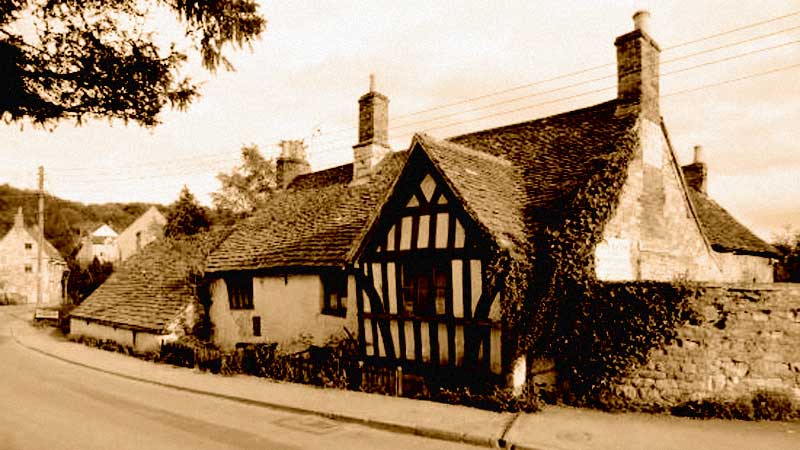 Dating back over at least 800 years, the Ancient Ram Inn in Gloucestershire is steeped in history. Home to two demons (an incubus and a succubus) alongside a supposed witch, the house is said to be one of the most unnerving places to visit in all of the UK.
The late former owner of the inn, John Humphries, believed he unearthed evidence of ritualistic sacrifice and devil worship on the grounds of the inn. He also found the skeletal remains of young children who he believes were murder victims.
The inn has featured in many TV paranormal shows, including Ghost Adventures and Most Haunted.
Tudor House Hotel
51-53 High Street, Tewkesbury GL20 5BH
The Tudor House Hotel in Tewkesbury was built in 1540, and it is rumoured to be haunted by a Grey Lady, said to be the spirit of a young maid who committed suicide by jumping out of a window on the premises because her mistress had been treating her abhorrently.
The Grey Lady isn't the only ghost in the establishment, however – a little spectral drummer boy has been blamed, on numerous occasions, for waking guests in the middle of the night by banging on his kettle drum.
The Ragged Cot Inn
Cirencester Road, Hyde, Stroud GL6 8PE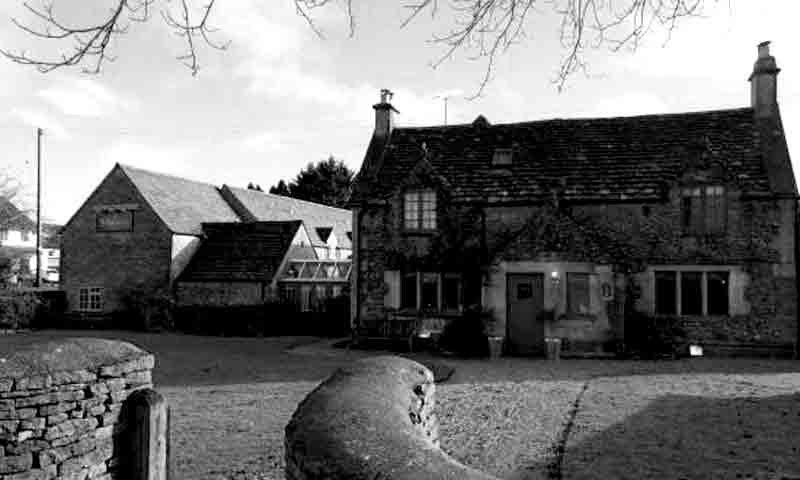 What a tragic history the Ragged Cot Inn has: legend has it that one-time landlord, Bill Clavers, whilst inebriated, decided it would be a good idea to rob a stagecoach. His wife, clutching their young child desperately attempted to stop him, but Clavers pushed her away, which resulted in her and their young child falling down the stairs to their deaths.
Mrs Clavers and their young child are both still seen to this day, standing by the stairs looking distressed.
Prestbury Village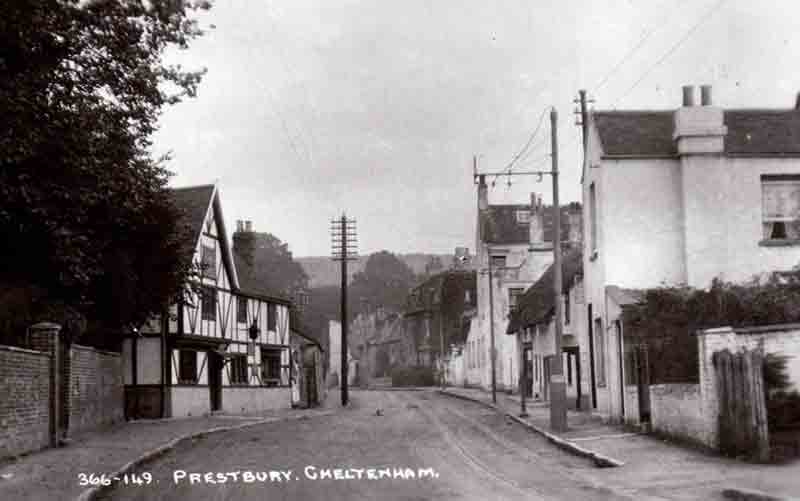 Prestbury is quite possibly the most haunted village in all of England. It seems that almost everywhere in this small village has its own ghost – from the Black Abbot who is mostly active on Christian holy days to the Headless Horseman who frequents Mill Street.
Ghostly galloping has been heard running through the Plough Inn, one of three pubs in the village.
A white lady has been reported at various locations around the village, whilst the ghost of a shepherd (alongside his herd) have been seen in Swindon Lane.
It really does seem that there is a haunting in every area throughout Prestbury!
The Black Horse
Castle Street, Cirencester GL7 1QD
Back in 1933, the landlord's daughter was staying in one of the upstairs rooms at the Black Horse when she saw what she described as an evil-looking elderly woman staring right at her. The young woman screamed in horror at the sight that lay before her, at which the phantom promptly disappeared. The next morning however, there was a distinct scratch mark on the glass windowpane, which resembled an eerie signature.
Other paranormal activity includes the unusual smell of lavender which omits from the fireplace, which is usually blamed on one of the (now deceased) cleaners who in life would, without fail, shower the mantlepiece with a strong smelling lavender cleaning spray daily.
Owlpen Manor
Uley, Dursley GL11 5BZ
Owlpen Manor is said to be haunted by the spirit of Queen Margaret of Anjou. Her son was killed at the nearby Battle of Tewkesbury in 1471, and her poor ghost is said to be unable to rest due to the loss of her son, so she returns to Owlpen where she spent the night before his death.
She isn't the only ghost to walk the hallways of the Tudor manor however; another female in Tudor clothing has been sighted, as well as a Black Monk, and a playful child ghost who likes to cause mischief for the living.
Chavenage House
Tetbury, GL8 8XP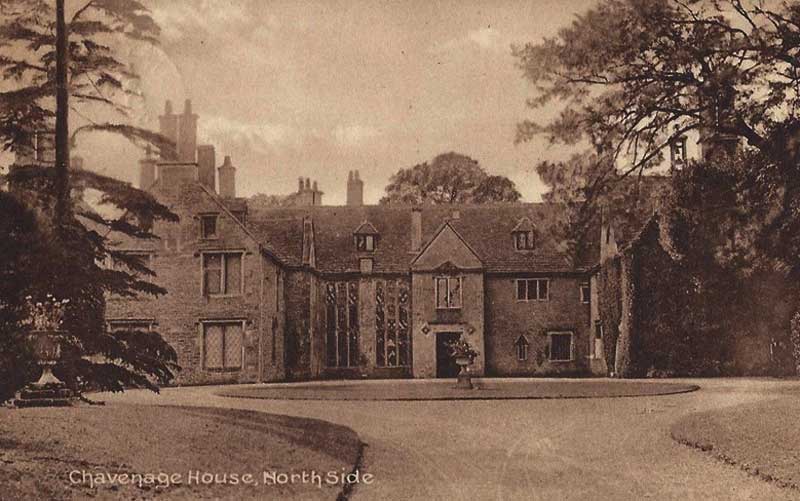 This Gloucestershire-based house holds a famous legend which states that when the then-owner of Chavenage House, Colonel Nathaniel Stephens, died, a phantom coach complete with a headless coachman landed at the house, opened its ghostly coach doors, whereby the ghost of the Colonel climbed in and was sped away from his earthly domain.
The owners, to this day claim that they have witnessed all manner of paranormal activity, from fleeting apparitions, to sudden deathly cold chills.
Sudeley Castle
Gloucestershire, GL54 5LP
There has been a variety of paranormal occurrences at Sudeley Castle.
Guests staying overnight have frequently been terrified by a heavy weight sitting on their beds in the middle of the night. There is also the ghost of a blacksmith in the vaults area, who even in death continues to hammer on the walls of Sudeley Castle, as well as the ghost of a little boy who plays in the castle gardens.
The most famous ghost at Sudeley however is that of Katherine Parr, the last of Henry XIII's wives, who is interred in St Mary's Church on the grounds of the castle. Some even claim to have caught her ghost on camera.
Gloucester Prison
Barrack Square, GL1 2JN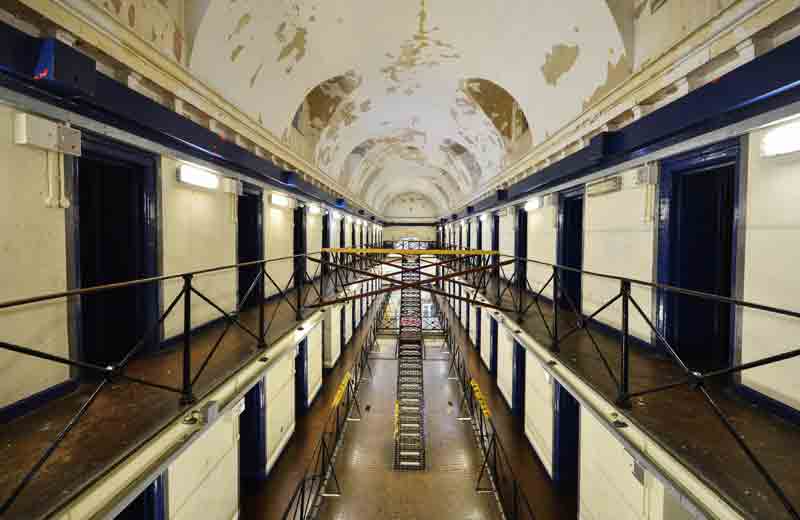 Closed in 2013, but now reopened as a tourist attraction, the former Gloucester Prison is home to a number of tormented souls, with full bodied apparitions having been witnessed on occasions. The ghosts of some of the one-time prisoners have been seen peering out of their cells at visitors, while it has also been reported that some have violently slammed their cell doors and simply disappeared.
Dark shadows and light anomalies have also been witnessed on occasion, while phantom footsteps patrol the draughty corridors in the dead of night.
Have you visited any of Gloucestershire's top haunted sites? Let us know in the comments section below!
Gloucester Prison Paranormal Investigation Video
Watch our video interview with Gloucester Paranormal Investigation Service