Reading Time:
4
minutes
Is the latest release of this Brit-horror classic worth investing in? RICHARD PHILLIPS-JONES looks at Screenbound's new 4K restoration of Blood On Satan's Claw.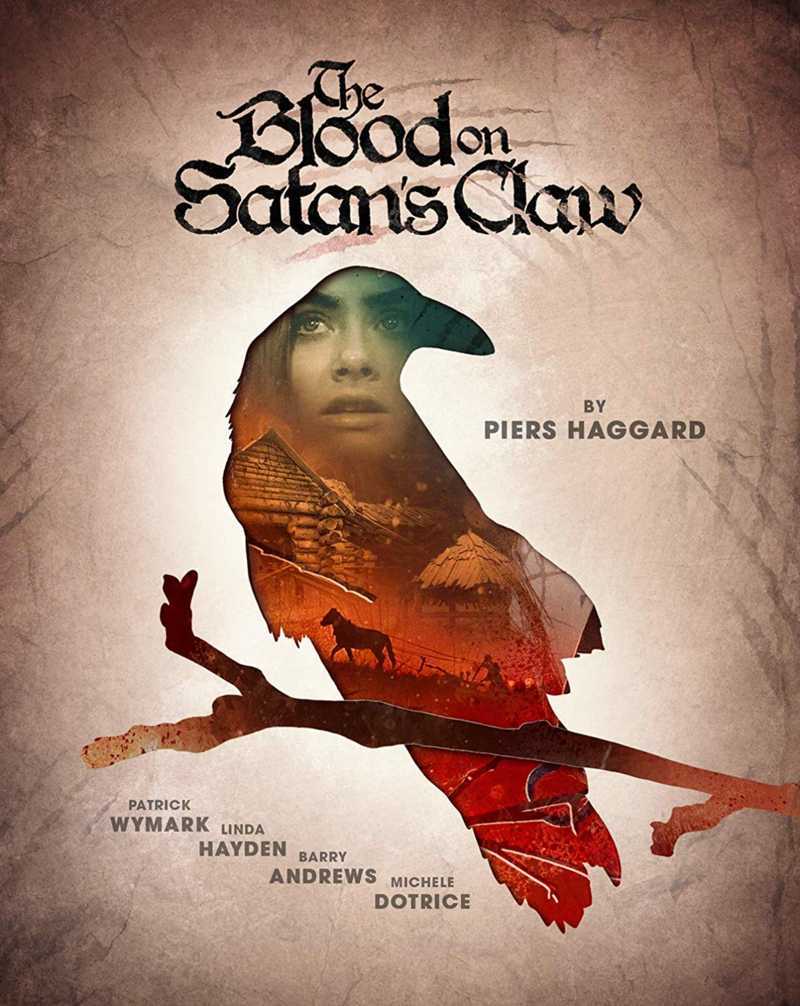 Blood On Satan's Claw makes another appearance on Blu Ray, in Screenbound's latest release. It's already seen the Blu-Ray treatment, thanks to Odeon Entertainment Group's release back in 2013, so what's new?
Well, OEG have morphed into Screenbound Pictures, but there's more than a brand change at play here. This upgraded release features an all new, 4K rescan of one of the five most important British horror films of all time (trust me on this). The end result comes fully approved by director Piers Haggard, and with his preferred title: Satan's Skin
The Film, Blood On Satan's Claw 1971
You don't need me to tell you about it. What's that? You really haven't seen it? Well, head over to Charlie Albertson's review, and I'll see you back here in five minutes.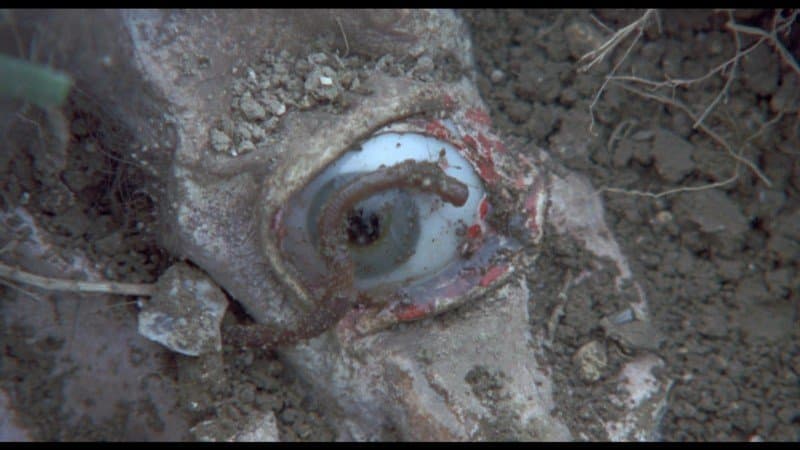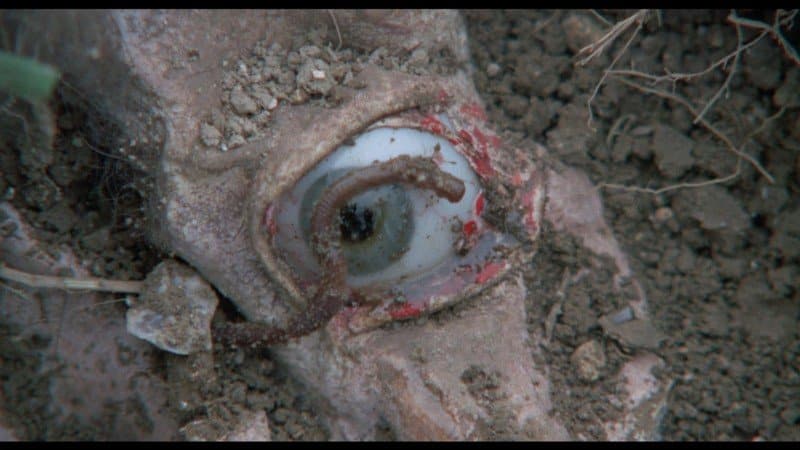 Extras (* = Carried over from the OEG release)
Underneath Satan's Skin: New interview with Piers Haggard and writer Robert Wynne-Simmons
Folk Music: New interview with composer Marc Wilkinson
Folk Sounds: New interview with sound mixer Tony Dawe
Folk Tale: New interview with actor Simon Williams
Folk Art: New interview with set dresser Milly Burns
Return To Bix: Simon Williams returns to the ruins featured in the film.
The Ruins: New featurette about the setting of the film
Touching The Devil: The making of Blood On Satan's Claw *
Filming Blood On Satan's Claw: Interview with Piers Haggard *
Commentary by Haggard, Wynne-Simmons and Linda Hayden *
Commentary by Mark Gatiss, Jeremy Dyson and Reece Shearsmith *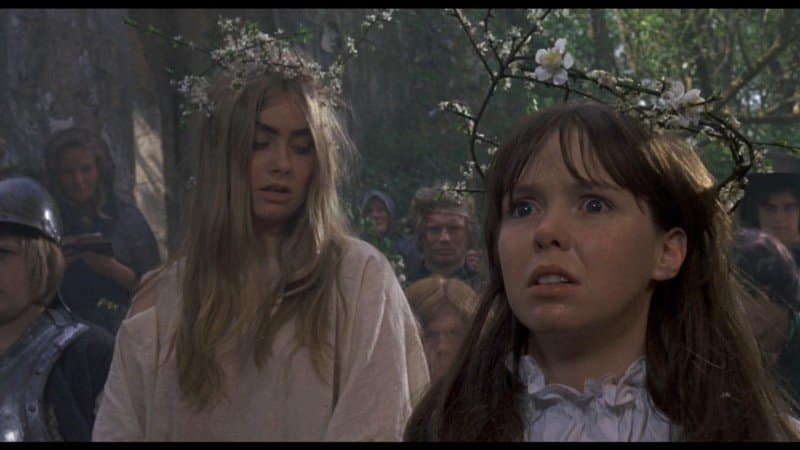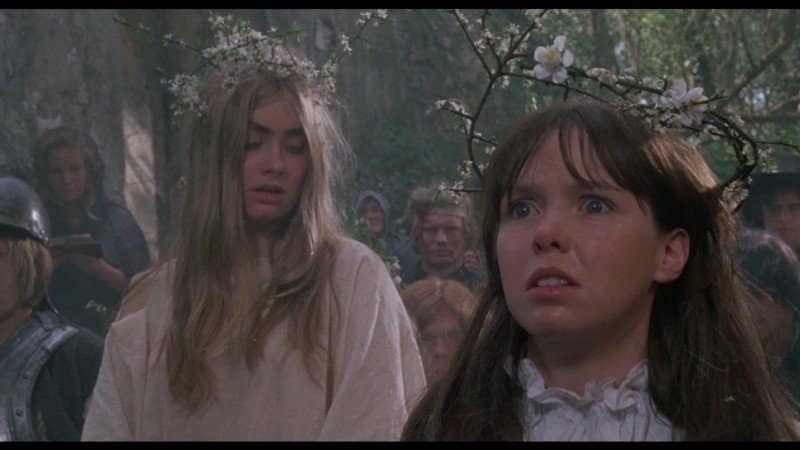 What's missing from the previous releases?
The Linda Hayden interview and the theatrical trailer haven't been ported over from the OEG release. The Hayden interview was particularly interesting, so don't trade in that previous copy just yet.
Also, the 2005 Anchor Bay DVD release (part of the Tigon Collection box set) had an interesting featurette on Tigon's history, featuring an interview with head honcho Tony Tenser. It also contained a PDF of Robert Wynne-Simmons' original story The Web from 1962 – this provided the basis for the earlier part of the screenplay. Still, I'd imagine anybody with that set will be keeping hold of it in any case.
How does it look?
Absolutely gorgeous. The new transfer is (if you'll pardon a biblical pun) a revelation. The image and colour palette are massively improved, as is the image sharpness. Colours are more vibrant, but not so much as to disrupt the muted, autumnal feel of the film. Landscapes are more detailed, while black areas are more defined, rendering the previous release comparatively mushy looking in this respect.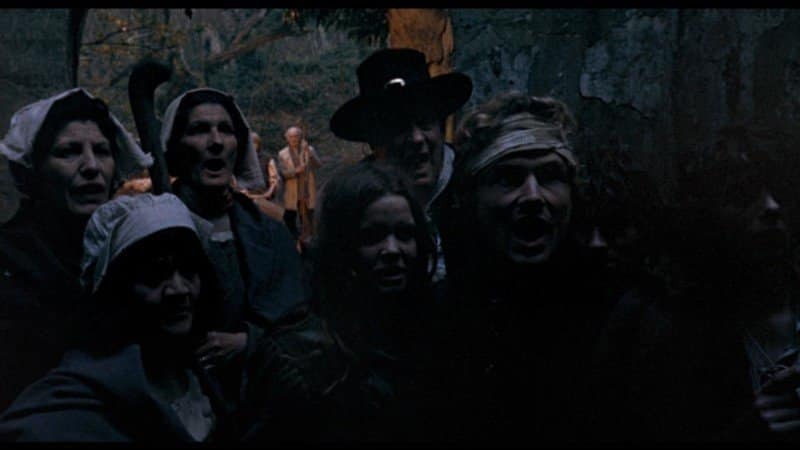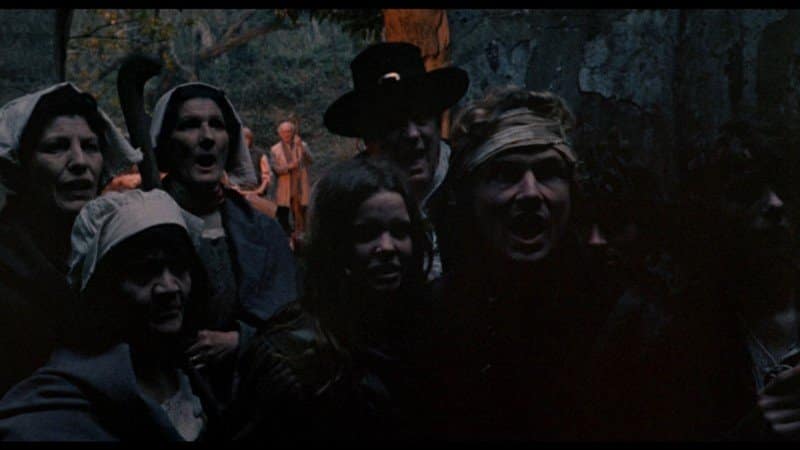 Any negatives?
Minor gripe: It would have been nice to have a menu option to see the credits with the title we know and love. Still, Satan's Skin is the director's preferred title, so… fair enough.
The image is ever so slightly zoomed in closer than on the previous release – not by much, but a small margin of picture information is missing. I can't say this bothered me personally, and again remember that this is the director-approved version, but potential buyers can compare the screenshots in this review. Naturally, these are considerably compressed and don't fully represent the image quality of the Blu-Ray.
Should I get this?
If you're a devotee, absolutely. If you've any serious interest in British horror movies, it's an essential addition to your collection. If you've yet to make the leap from DVD to Blu Ray, now's the time. The various new extras add additional valuable insight into this seminal film.
You may know Blood On Satan's Claw well. But, even if you saw it on its original theatrical release, you've never known it like this. An unreservedly recommended release.
Have you seen this blu-ray version of Blood on Satan's Claw 1971? Tell us your views in the comments section below!