Reading Time:
3
minutes
Carrickfergus, just outside Belfast, is one of Northern Ireland's most historic and haunted places to visit, says CHRISTINE MILLER
The town of Carrickfergus has stood since at least 1170, with the famous Carrickfergus Castle being built for use as a strategic operational base shortly after in 1177.
While it is widely known that the castle is home to the odd spirit or two, there are a few more spooky locations for the paranormal enthusiast to visit in this historical town.
Let's look firstly at the castle and we will then delve into lesser known haunted locations.
Carrickfergus Castle, Marine Highway, BT38 7BG
Carrickfergus Castle, one of Northern Ireland's most haunted castles, is a notoriously haunted former stronghold, the most famous ghostly inhabitant is that of "Buttoncap".
Believed to be the ghost of a former soldier, Buttoncap makes himself known to tourists and staff alike relatively frequently. Most often his form is seen standing by a well (informally now known as "Buttoncap's Well").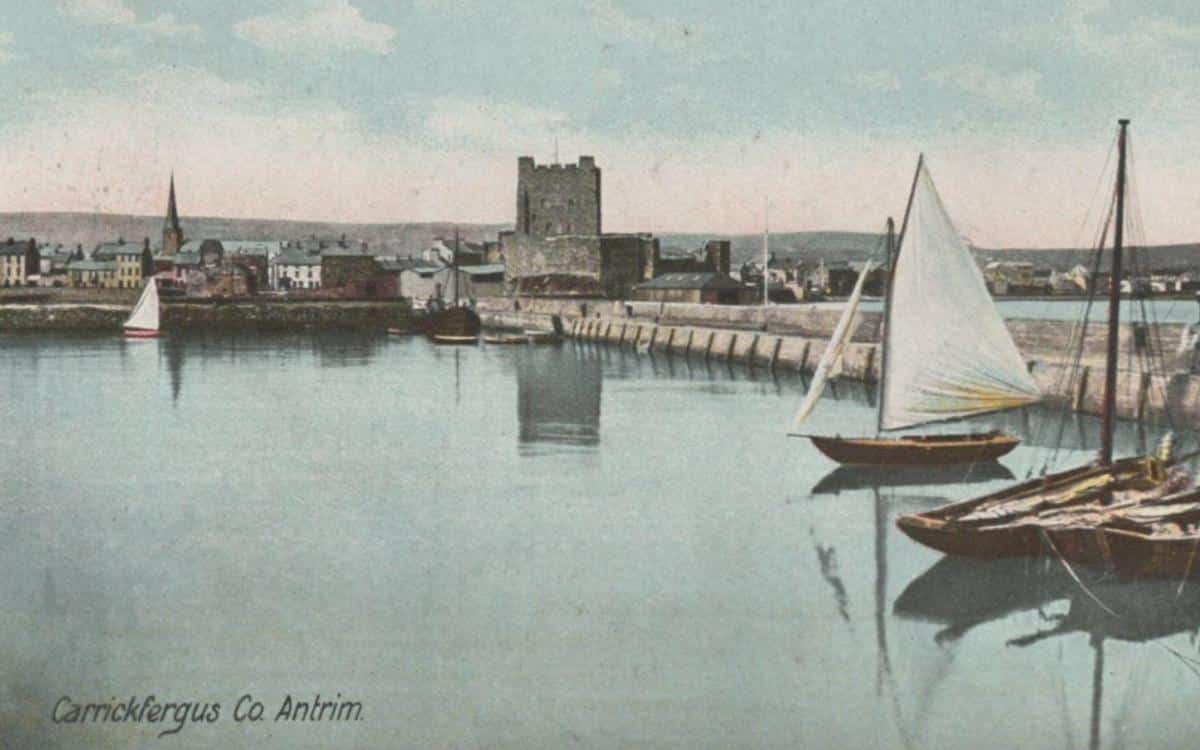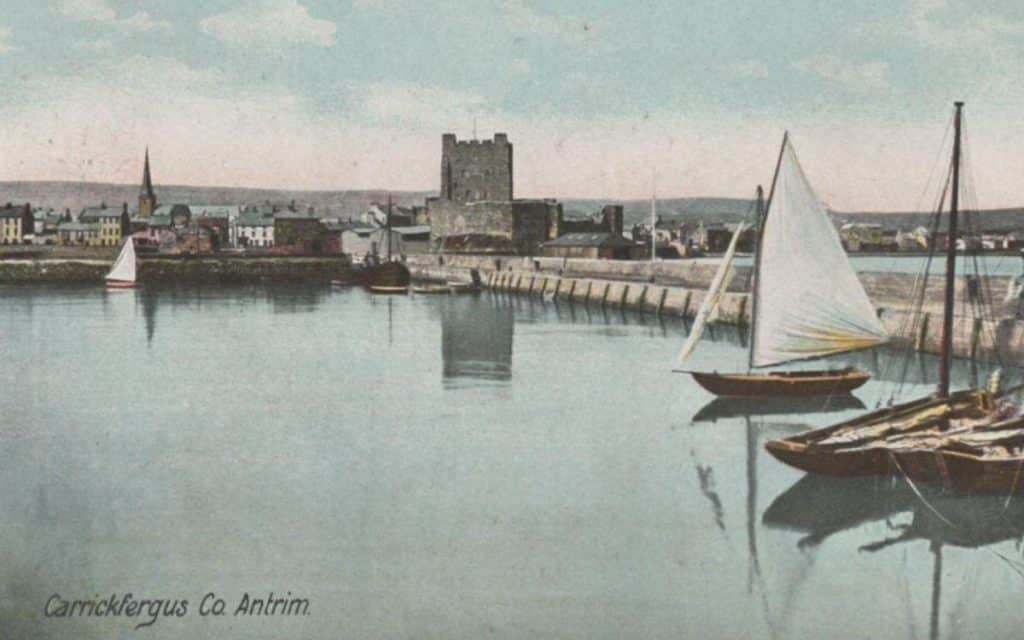 He is supposedly the ghost of an 18 th century soldier who was killed because he was having an affair with his Captain's brother's wife; his ghost has been heard screaming his innocence throughout the castle grounds.
Buttoncap is, however, not the only spectral occupant of the castle. In 2016, a tourist snapped a photo what she believes is the spirit of a young boy looking out of an upstairs window.
Dobbins Inn, 6-8 High Street, BT38 7AF
Dobbin's Inn is over 500 years old, and with the ghosts to show for it. This quaint family run hotel has a dark and violent past, with a murder having been committed here in the early 1700s.
The story goes that Elizabeth was married to the owner of the inn but began an affair with a soldier. She would sneak out into the night to visit her paramour through a concealed tunnel which ran from the inn to Carrickfergus Castle.
Evidently, her husband discovered her unfaithfulness and in a fit of rage murdered his wife with a sword and then sought to exact the same revenge on her lover.
Moving through the secret tunnel, the man soon came face to face with his romantic rival who was anxiously waiting for Elizabeth at the other end. With a swift but brutal motion of his sword, the soldier was dead. Elizabeth is allegedly unable to rest as her spirit still remains in her former residence, having been sighted in the reception area and bar moving towards the fireplace where the tunnel entrance was supposed to stand.
Petrified guests have awoken in the dead of night only to see the spirit of Elizabeth standing over them, gently caressing their faces. Room 21 is said to be her preferred haunt, pardon the pun. Somewhat ironically, Elizabeth was aged just 21 when her life was tragically cut short by her husband.
St Nicholas Church, 3 Lancasterian Street, BT38 7AB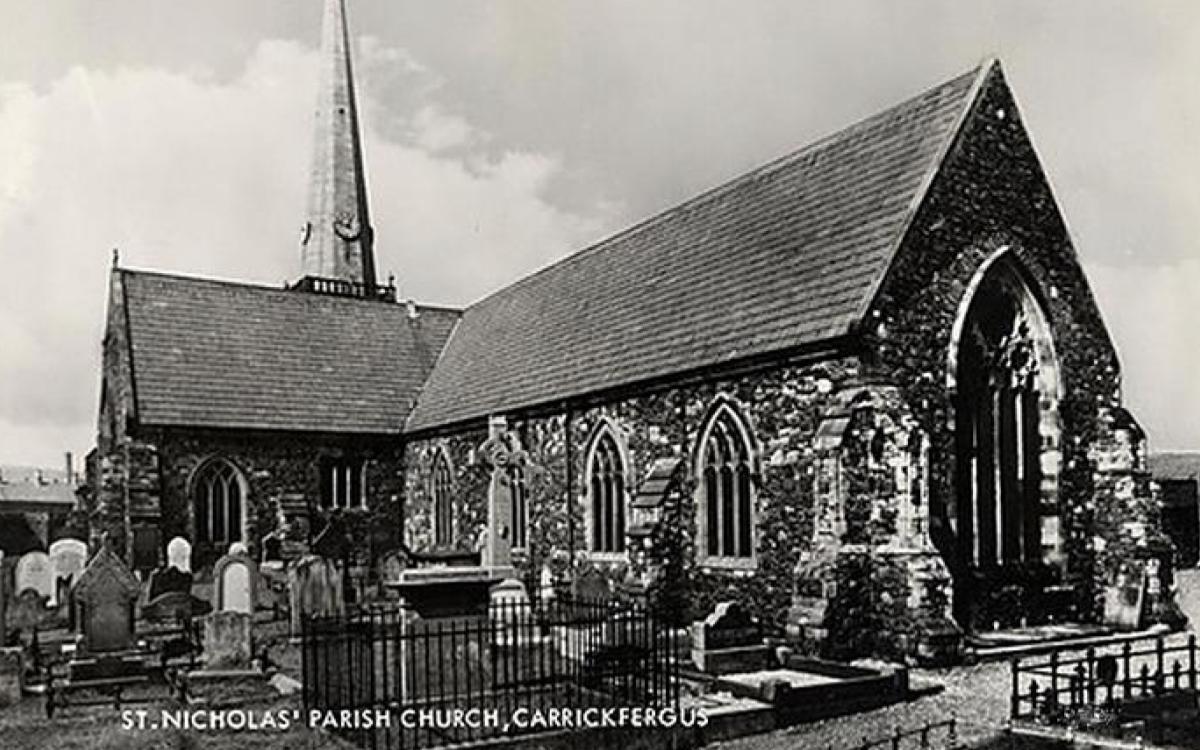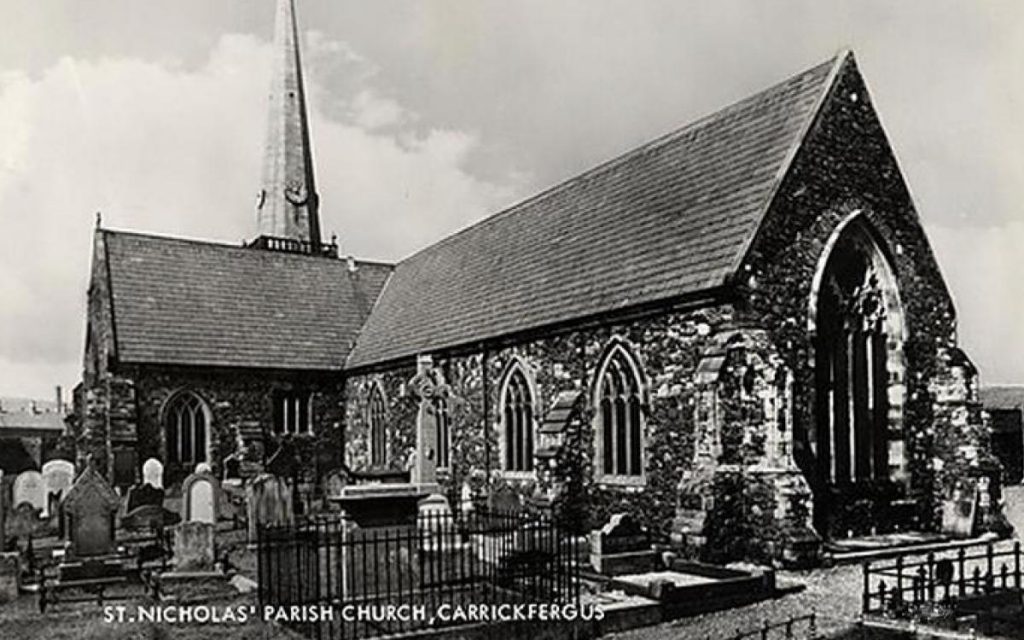 There are vague reports of a grey lady who wanders the church as well as a clergyman, however, it is not known if the two hauntings are related to the other and sightings of both are relatively rare.
The Flame Gasworks Museum, 44 Irish Quarter West, BT38 8AT
The Flame Gasworks are one of only three remaining preserved gasworks throughout Britain and Ireland.
Now a museum, various paranormal groups have called the Gasworks home for the night as they attempt to uncover evidence of the ghostly goings on that have been reported here over the years.
First opened in 1855 and shut down in 1987, there has been a variety of poltergeist activity reported throughout the location from things being thrown, to unexplained noises and shadows.
Also, a full-bodied apparition of a young woman has been spotted wandering across the main yard.
St Mary's Abbey, now the remains of Coultards, BT38 9SU
St Mary's fell into ruin in the 17th century, but that has not stopped a spectral monk from appearing close to where the abbey once stood.
He has been spotted on numerous occasions from the direction of the Belfast Road.